Elections are very important for the functioning of a democratic society, and they are difficult to organize because of their scope, size, and importance. History is full of mistakes when it comes to elections, such as that case with the confusing ballot design creating obscurity in the accuracy of the votes.
Keeping things simple and secure is no easy task and with the coronavirus pandemic going on in the world, traditional elections are quickly becoming an impossible burden on society.
Do you risk exposing the entire nation to a new wave of coronavirus infections, or do you let the country fail in its democratic principles? It's not an easy choice to make, but fortunately, governments around the world may not need to make this choice at all.
Decentralized voting has been a core principle of many blockchain projects but now seems to be the time to take the same technology and apply it to an age-old tradition.
Decentralized Voting Application
Waves Enterprise has made a public beta voting platform that can serve as the starting point for these transformative times. According to the company, there are many problems that exist in current systems and methodologies for voting of any kind.
Centralized voting methods cannot provide a trusted environment between the participants. Voters cannot be protected from falsification or hacker attacks.
Common corporate voting problems are low turnout caused by a limited voting period and a limited location.
80% of votes are implemented according to a scheme in which it is difficult to track data.
Decentralized voting in companies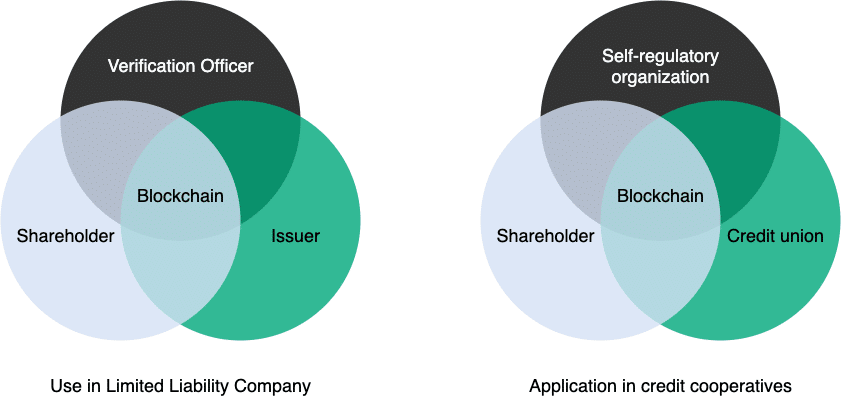 Looking at the data provided by Waves, approximately 170 public and non-public companies held meetings using electronic voting in the third quarter of 2019.
8 out of 13  blue-chip index companies of the Moscow Exchange and 37 out of 82 broad-market index companies held a digital meeting.
These bits of information reveal that companies are already moving in a direction that will allow shareholders to vote regardless of time and location. However, most of the systems are centralized and few people have full control over the results, which is a vulnerable point in the system.
This is where blockchain technology comes in to ensure that votes cannot be eliminated or changed once they are submitted. The vote count is done automatically, eliminating a lot of administrative costs that would prevent large-scale digital voting events.
Waves Enterprise estimates that the Russian blockchain-voting solutions market is worth 200m Rubles per year, i.e. $2,882,000 USD. This is only a drop in the estimated value of the global market at $100m USD per year. 
How possible are decentralized elections?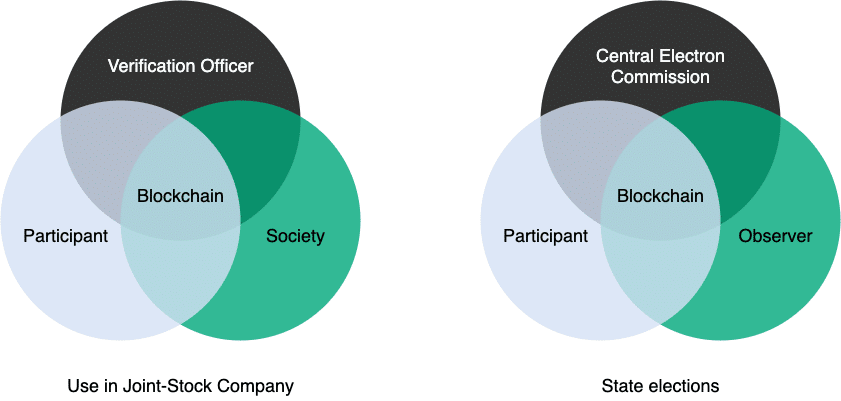 To get a better understanding of the value of decentralized voting systems we reached out to the chief product officer at Waves Enterprise, Artem Kalikhov.
"We are sure that blockchain technology can help governments in organizing a transparent voting process and increase the turnout of voters. The principles of the decentralized system will ensure the participants' confidence in the results.
But there are a lot of security issues usually related to elections encryption protocol, portal solutions, citizen identification, along with legal compliance issues. Currently, none of the voting systems already used in elections all over the world can be called flawless.
Voting systems are evolving step by step. For example, our company has developed a next-level voting platform, providing fully decentralized and secure protocol based on convenient encryption algorithms and containerized smart-contracts." 
At the moment, the beta version of the software is available for free.
Conclusion
We had a look at the application and believe it is very elegantly designed, however, we have no idea what is exactly happening in the background. Our main idea was to create a small voting poll for our readers here, but it seems that the system is designed to work with admins and known email addresses at the moment.
Edit: After consulting with Waves Enterprise representatives, it was explained that known voters are an integral part of security in the smart contract, and at the current moment, having flexible authentication of voters is a technical challenge. Maybe in the future having authenticated voting events will become easier, once identity management blockchains become the norm.
There is no way for us to be able to share the voting event with you and enable you to sign up by yourself. It seems that this part of the process must be done manually by the voting organizers. This current version seems to be very effective for company voting, where the contact information is readily available through human resource departments.
However, it seems impractical for elections and arbitrary voting events. Especially for governmental elections, the voting system is simply one part (a very important one at that) of the equation. As Mr Kalikhov mentioned above, security, ease of use, citizen verification, encryption methods still remain as difficult challenges ahead.