The multi-billion industry of digital goods is growing rapidly, with market research experts predicting that the value of the digital goods market could exceed $500 billion in 2019. That's more than three times the current market cap of all cryptocurrencies combined.
With the digital age truly underway, publishers and retailers continue to reshape the global e-commerce of digital goods with new revenue models such as "freemium" subscriptions and cross-device consumption. Yet the core issues that plague the industry are growing in scale and complexity: copyright, high seller commissions and restricted global reach.
DIGI to use blockchain solutions for digital goods problems
The London-based DIGI project aims to address all these issues, adapting blockchain efficiencies to minimise or eliminate these digital market problems.
A decentralized payment method: the DIGI Token itself will be the solution for restricted global access. Unlike traditional payment processors, the token does not require central authorities to validate and verify payments – no banks to limit countries and locations.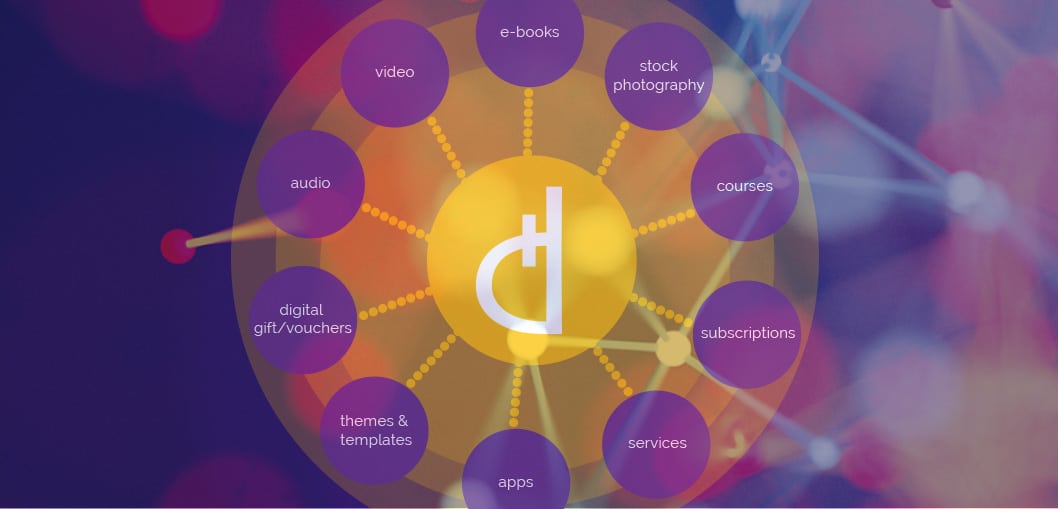 A distributed ledger and moderation system: The DIGI platform aims to build an ecosystem to benefit both authors and sellers. A ledger secured by users themselves will help prevent tampering of digital goods information, thereby protecting the copyright of authors and publishers.
Diversified revenue streams: DIGI will generate its main revenue through promotional efforts and tokenized activities. This will reduce the emphasis on sales commission, allowing product and service creators to keep a greater share of revenue.
Significantly, DIGI Tokens offer a dual-route of returns. Firstly, token holders can utilize their tokens within the DIGI marketplace to purchase digital goods or services. Token holders can also trade them on exchanges for other cryptocurrencies.
DIGI's vision: the world's largest blockchain digital goods ecosystem
The DIGI project involves three main components. The DIGI Token will be the first component: an ERC20 token (DIGI) on the Ethereum blockchain with a maximum supply of 98 million DIGI. Next up will be the DIGI Wallet, used to hold and transfer tokens securely and quickly. An alpha wallet both for web and mobile is planned for early 2018. Finally, the project will culminate in the DIGI Platform – for creators, sellers and consumers to trade and purchase digital goods and services.
Although the roadmap is scheduled for Q4 2017, work is already underway on the User Interface / User Experience (UI/UX) design for all three components.
Own a share of the digital goods industry – DIGI Token sale
The DIGI Token public sale began on 7 September 2017 and will run for six weeks, ending on 19 October 2017. Only ETH will be accepted. Up to 63 million DIGI will be distributed during this period or until a hard cap of 75,000 ETH is achieved.
The base price is set at 600 DIGI for each ETH contributed. However, early investors can take advantage of a bonus structure, which rewards up to 40% extra tokens during the first two weeks. This bonus will reduce to 20% in the third week, and then to 10% in the fourth. Thereafter, no bonuses will apply.
Half of the funds raised will go towards project development, while 25% of it will be invested in marketing, as DIGI seeks direct engagement with digital authors after the launch of its Wallet in Q2 2018, with further marketing on the token in Q3 2018. 10% will be put towards operational costs and 7% will be set aside for legal and regulatory costs. The remaining 8% will remain in a contingency fund.
While there are no guaranteed lists of exchanges trading DIGI, the project commits to confirm this by March 2018, as in its roadmap.
Unfortunately, you will not be able to take part in the sale if you are a citizen of US or China.
Interested to participate in the crowdsale? Head on over to the DIGI Token official web site or view their whitepaper. Prefer a chat? Send an email or join their community at Bitcointalk.
This is a sponsored article.
It does not represent an endorsement of any product or service mentioned.