On February 28th, the second meetup under the name "HODL is the name of the game" was held at the Kavarna Sputnik in Ljubljana, Slovenia. The event was hosted by the Slovenian Blockchain association which is devoted to helping people and organizations understand and implement the benefits of blockchain technology.  Four interesting talks are good enough reason not to waste your time with the introduction of the event and get right to it.
Robotina, a worldwide electricity grid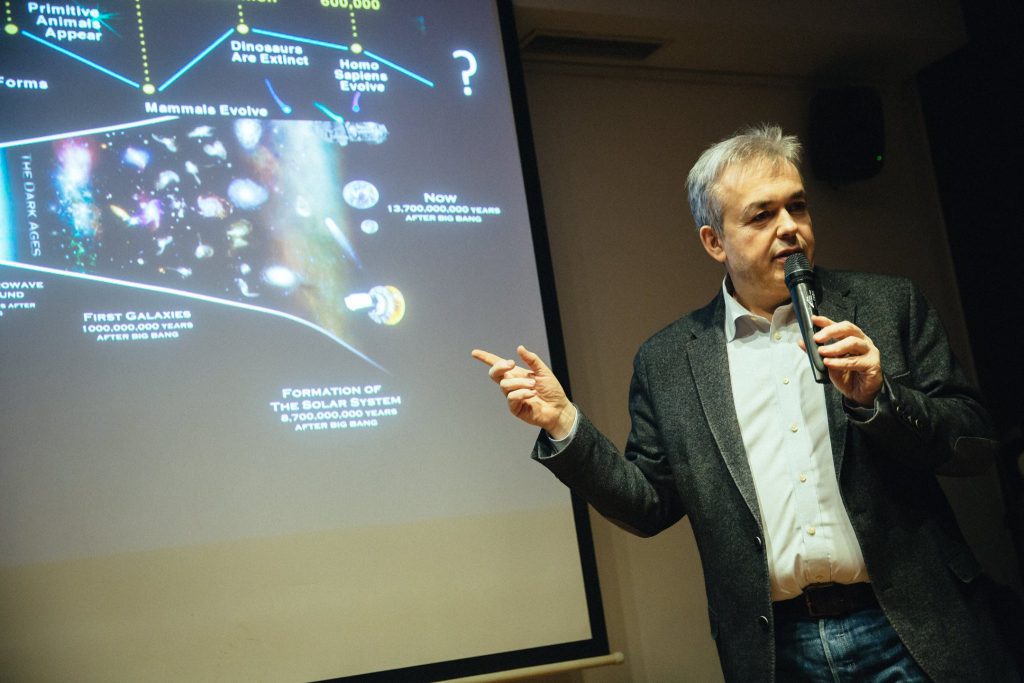 Robotina was first to be presented. Devid Palcic, the CEO of Robotina, explained how the world is wasting 25 percent of its produced electricity. But in order to get to that significant insight, he first went into detail on how electricity consumption looks like in graphs and numbers. Clear price increase of electricity throughout history was easily observed, and one of the greatest factors why the price increases in time are the inability to cover the requests for electricity with the sustainable energy resources.
The main contributors to the issue are the uncontrolled peaks of energy requests on the network explained Devid. It is evident that a smart approach to energy and energy consumption is needed and that the state of technology that has been developed can be combined to reduce the energy consumption and Robotina knows the way.   
The history of Robotina
The company itself has a history of 28 years as well as an established name in Japan, India and the Middle East, where they have sold and produced their own electronic devices for energy efficiency management. Besides hardware and software solutions they are now offering a solution based on IoT, AI, and Blockchain technology, that they claim will change the way of how electricity is consumed and traded.
They envision optimized consumption helped by a smart device that will track the consumption and behavior of electronic appliances and exchange data with Robotina's AI Platform. These IoT sensors are predicted to form an energy network that will connect the producer, the distributor, and the consumer to bring savings to all participants. This is backed by anonymous data and blockchain technology with smart contracts for better visibility.
Additional savings and opportunities are to attach neighborhoods or cities together on the network that in this way can become the largest electricity grid. This platform has planned to use its own utility token called ROX which will be used in all the transactions within the platform.  Everything is explained in their whitepaper and on their site where they frequently announce updates. All in all, the idea to become the world's largest electricity grid is worth watching.
Who do we trust in the "Trustful Blockchain"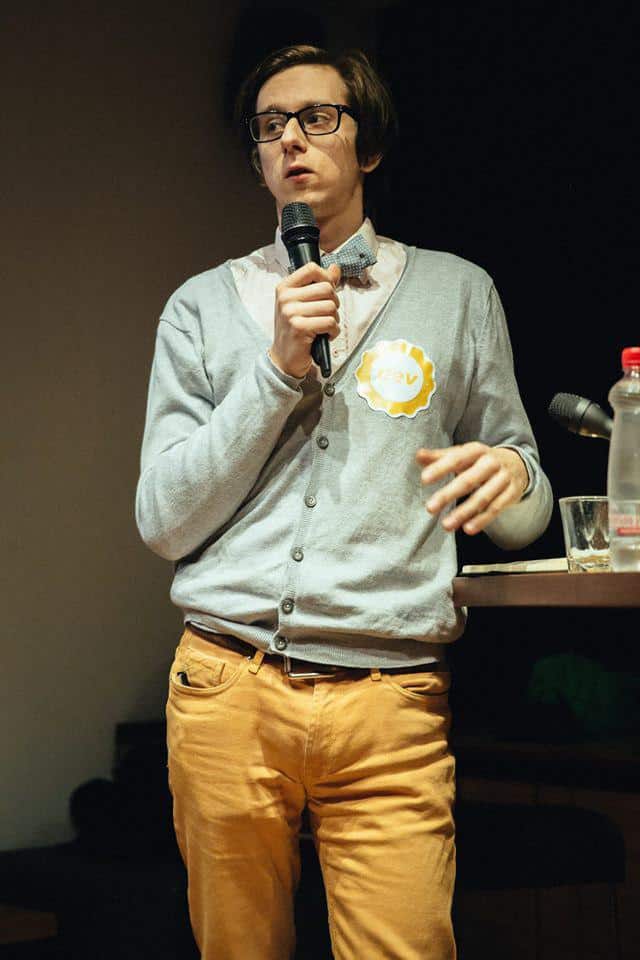 Trustful Blockchain – its importance and where this is "unnecessary" was the second topic with a presentation held by Filip Dobranić from the Institut Danes ja Nov Dan. Filip, who has a background in sociology and philosophy, presented an interesting viewpoint that everybody seems to take for granted, the trustfulness of Blockchains.  Quoting Fusco and Gottlob Frege, he really got the audience thinking about the trust that everyone refers to be guarded by lines of code regarding blockchains, but later explained that actually people are the ones that are trusted.
He stated "Most of our trust is loaded into trivial matters, such as the assumptions about the physical nature of space, time, and processes, as well as the good intentions of Programmers who are placing the code to Github repositories, and knowledge that on the other side there is no AI or an alien, but a person with real capitalist tendencies for maximizing profit."

His institute is asking and trying to answer interesting questions that are surrounding our everyday life and this was one thought-provoking talk, got people to rethink their positions on crypto.
Trusted Health, connecting patients with doctors around the world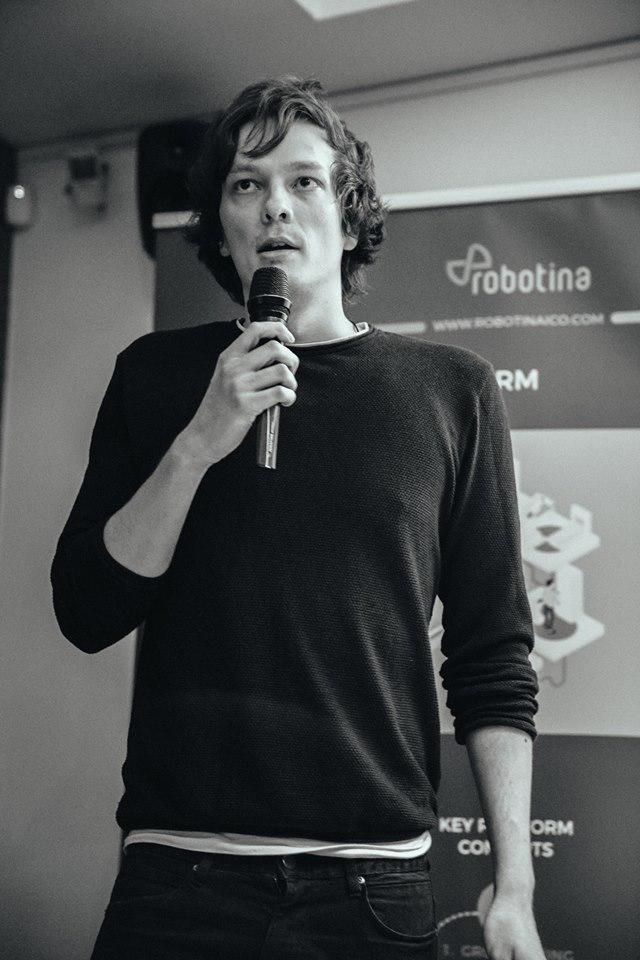 After a short 20-minute break, we got introduced to another Slovenian idea that is backed by a Blockchain solution, Trusted Health.
Their marketing expert Tilen Kegel presented the project. The design is focused on establishing an easy relation between patients and doctors all around the world, who are concerned with rare and life-threatening diseases. Kegel presented how their journey began with their plan to become a decentralized ecosystem of healthcare related services.
Trustedoctor was the first platform that linked more than 300.000 patients with lung and brain cancer to specialists from all around the world. As the community of international patients and doctors grew, new technology made it possible for this initiative to become an ecosystem of specialized medicine based on Blockchain technology.
Increased interoperability of health systems, control, and data security, better security, and data storage regulations was mentioned as just some of the reasons for moving the health system to the blockchain. "Trusted Health has created a Health token that is planned to thrive within this ecosystem and be used as a utility coin, engagement, reward coin and a subsidized payment method" as they state in their medium blog, that consists of really frightening statistics of today's inability to use the power of the technology.
This project has been awarded in the Harvard New venture competition and it has some big names from the scientific medicine on board and as advisors. In the end, Kagel mentioned they will be having a presale on the 20th and a crowd-sale on the 27th of March. But do read their whitepaper and DYOR before making any investment of your own. 
Ian Balina: How can you become the next big investor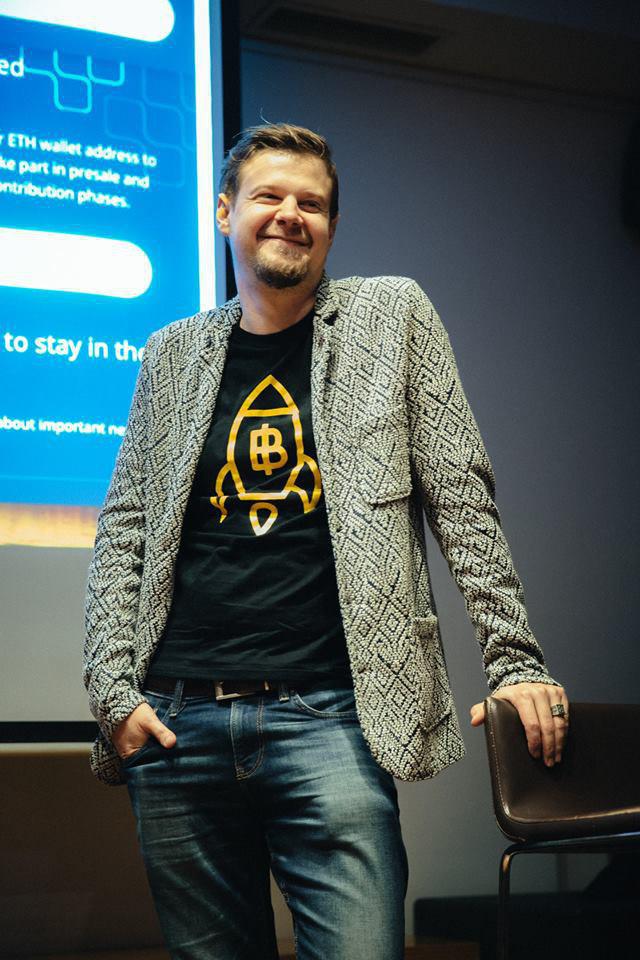 The fourth and last talk was called "How to become the Slovene Ian Balina". Jan Berdajs from the Blockchain association and a man with a lot of experience with crypto investment and trading presented how Ian became the ICO guru and what a few of the main things that you need to take into consideration when investing in an ICO are. One thing that he mentioned as something that he is really paying attention to is a Demo. He highlighted that it is really important to check if the things that are planed had been tested before.
The Slovenian Association of Blockchain is educating and organizing events to promote a better understanding of the blockchain technology. It is doing so by networking with related domestic and international institutions as well as important stakeholders from the world of crypto economics. So if you happen to visit Ljubljana, do attend their events. They are super informative and the local community is great.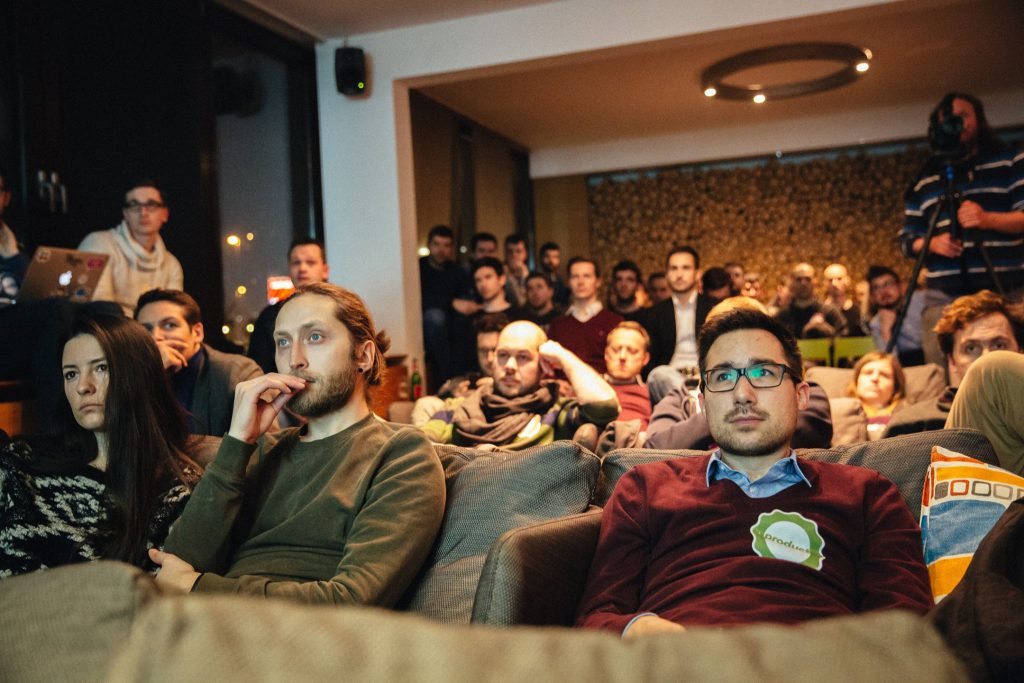 All images used in this article are property of the attending author.