Trading is a skill set that requires a lot of preparation in order to consistently generate profits for yourself. You would have to study as much as 2500 hours worth of training, content, and practice.
Additionally, think about all of the money you would spend while implementing flawed trading strategies, sleepless nights, angry spouse, and the stress of not knowing whether or not you are making the most profitable decisions with your portfolio.
Instead, you can consider an award-winning trading company such as Blue Trading, that will help you get started with your trading, provide all of the skill set and expertise, while you relax and do your own thing (whatever that might be).
This is not for everybody, and it is most certainly not for you if you want to become a trader yourself. But if you've been playing around with the idea, but decided it would be too much time and money to actually become a competent trader, keep on reading.
All of that time you would spend on learning how to be a trader can be outsourced, and you can get other certified traders to treat your money as their own, making you profits while you sleep.
Professionally managed trading accounts by award-winning traders
This is the first thing you will see on the Blue Trading homepage. And it really communicates the reason this company has received numerous awards for "The Best Managed Fund", and "The Best Cryptocurrency Company", from various prestigious authorities in the industry, such as:
http://www.forexexpoafrica.com/
http://www.2foro.com/ife/danye.asp?SortID=8
http://www.forex-awards.com/
http://meforexexpo.com/
International financial trading professionals
Blue Trading has over 40 years of combined experience and is utilizing a few, but proven trading systems to generate positive results for their clients.
They are leveraging the best available trading instruments to generate high-performing strategies, through a combination of well-chosen financial instruments, and sheer aggressiveness when its time to close.
With their dedication and commitment to client satisfaction, they are driven to push your portfolio to success and abundance.
What they do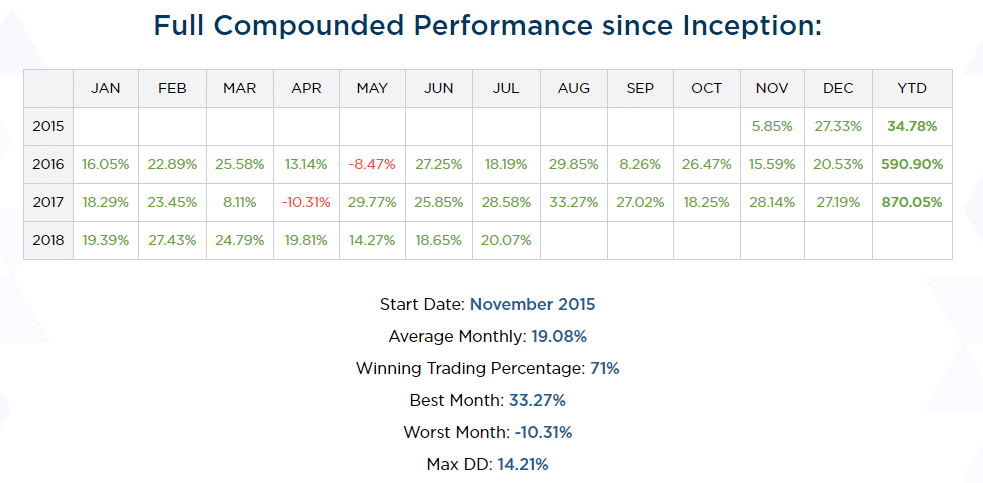 Founded in 2012 by Richard Anderson and his expert team to provide a valuable service for private and institutional investors. In 2016 the company celebrates its growth and starts to accept increasing responsibility through their first full-service retail accounts, as the popularity of Forex and Cryptocurrency exploded in the same year.
Blue Trading is the epitome of the modern diversified investment fund, providing their accounts with a mixture of Forex/Currency, Commodity, and Bitcoin/Cryptocurrency trading.
Their simple approach provides users a hands-free experience while keeping the control in their hands. Utilizing the latest update on their platforms, clients now have the ability to follow their account growth 24/7. As part of the full-service, clients do not have to execute trading decision on their own, but rather delegate the responsibility to the expert team at Blue Trading.
Their professional approach
Leveraging their combined 40-year long experience, allows them to consistently provide an impressive return for their clients. After all, trading is a win-lose game, and who better to help you win, if not the proven and credible team at Blue Trading.
Their expertise can be found in their meticulous approach for market research and product development to consistently adapt to the fast-paced and forever changing environment of the global Forex, Crypto, and Commodity marketplaces.
Following the market research, the team identifies the highest probability trades and executes on a well-informed decision on your behalf. In addition, they are constantly analyzing the marketplace, taking into account new cryptocurrency instruments.
The underlying expertise of the team is supplemented through the use of unique, proprietary algorithms designed to support them in executing trades during specified trading periods.
Their trading methodology dictates that:
Decisions are made based on research.
Only the highest probability trades are executed.
Judicious risk management principles are applied to all trading accounts.
All trading strategies are executed by real people, analyzing the marketplace, utilizing their immense experience as professional traders.
24-hour monitoring is a part of all accounts to ensure the safety of client funds.
Maintaining a strong background in the Finance sector, Blue Trading's company products were initially designed for large institutional clients. Following the 2016 boom of cryptocurrency and FX, they began to offer the same services to retail clients. Their current portfolio encompasses 31 different countries, with thousands of clients looking to diversify their investments by using their incredible and proven trading strategies.
The market is demanding, and their perseverance is due to their ability to adapt and develop skills that are supporting success in this global, fast-paced market. They understand the liquidity, cost-efficiency, and development of the modern digital asset class. The combination of this understanding and the knowledge-based backbone of their team, they are capable of employing specialized, insight-driven systems that consistently provide a return for their clients.
Safety regulation of the fund
The entire Blue Trading organization is built around the values of safety, accessibility, and customer satisfaction. They understand the need for strong fund safety and regulatory compliance as mandatory parts of the financial trading industry.
The current state of decentralization in the Forex and Cryptocurrency markets requires a dedication towards creating fruitful and mutually beneficial relationships that are dependable, thus invaluable.
Clients funds are securely transferred to their liquidity brokerage system, which is connected to a Master Trading account (PAMM). PAMM enables their professional traders to execute simultaneous trades on thousands of accounts while keeping all funds segregated.
The system also protects the clients' funds from potential internal abuse, as the traders themselves do not have direct access, but can only use PAMM to facilitate large-scale trades.
Their usage of MirrorTraer's master platform enables their traders to instantly access several liquidity brokers and execute their well-informed trades in a matter of seconds. This is facilitated through the use of API connections that provides not only instant execution but also complete transparency for the client accounts.
Every Blue Trading client has their own monitoring platform that enables them to safely track their portfolio progress from any device 24 hours a day, 7 days a week.
Key Leadership Team
Mr. Hart is a critical part of the well-oiled trading machine that is Blue Trading. His main responsibility is to manage the award-winning support team, manage the communication process with clients, and keep them informed in a prompt, insightful, and courteous manner.
Mr. Watanabe started in the company after several years of managing bank trading desks for institutional investors. His involvement with Blue Trading has been paramount for the success of the company, and today he is the primary decision maker on the trading desk.
Responsible for researching the latest trading strategies in the industry, Mr. Smith is instrumental in creating the competitive edge that in the end is beneficial for our investors. Through his work, he tests more than one thousand trading systems every year and makes the best possible decision on which tools will provide the maximum return for their clients.
Open your account and start trading today
Their account opening process is simple, efficient, and secure. I the unlikely case of any difficulties you can rely on their support team to provide you with prompt assistance on any business day.
For more information, start the process to open your account.
This is a sponsored post.