Bitcoin, and cryptocurrencies in general, have gained a lot of popularity over the last year, with hopes of reaching new highs soaring, as well as them getting attention by various technology entrepreneurs and enthusiasts during many different events happening around the world. The 'We Are Developers' World conference in Vienna, Austria was one of this events. The conference attracted over 8,000 visitors from 70 countries, all of them people wanting to see the world move into its next phase of technological evolution. 
During this event, Apple co-founder Steve Wozniak (often referred to by the nickname "Woz") commented in his opening speech on cryptocurrencies, saying that "blockchain is the next major IT revolution that is about to happen." He also emphasized that it is a great technology capable of sharpening the future of the technology sector.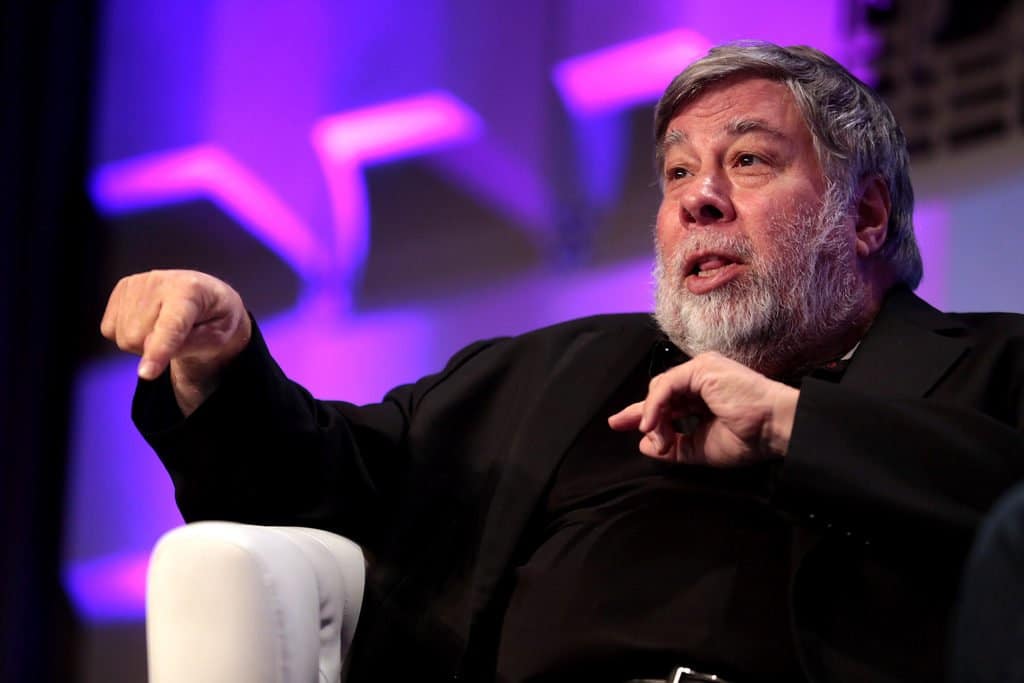 Before, last October at the "Money 20/20" Conference in Las Vegas, the Apple co-founder endorsed cryptocurrencies by saying, that Bitcoin was better and more stable than gold and the US dollar. This statement was sure the most captivating headline in the technology sphere at the tail end of last year.
Woz, at the Vienna Conference, also added, that blockchain technology was not yet suitable for all applications, but if being refined, there was a possibility of reaching its full potential in the next decade. He then quoted Jack Dorsey, the CEO of Twitter – who predicted two months ago "bitcoin will become the world's single currency."
Earlier this year, at the Global Business Summit in February, Woz mentioned, he still believed that bitcoin was a currency that was not manipulated by the government, that it's mathematical, pure and cannot be altered. He then later realized that level of purity requires the sacrifice of a level of security.
Featured Image via WikiMedia.