The past week was a particularly tough one for bitcoin prices. BTC/USD rates went from $2500 down to $1800 levels but prices recovered through the end of the week. Selling pressure got a hold of markets and panic selling ensued to cause price drops below supposed support levels. Yet, in spite of the breach the effect of the price drop didn't seem to hold the ability to prevent a recovery back above $2000 levels as bitcoin currently trades around $2200.
Major Signals
The bearish overturn appears to have been kicked off at July 13th when a recovery above $2400 price levels failed to take place.
Selling pressure and back to back sell orders led markets to a bearish market sentiment that kept pushing prices down up until July the 16th of July.
The week's end brought also brought a new market sentiment with it as major bearish price movements appear to have been brought to an end.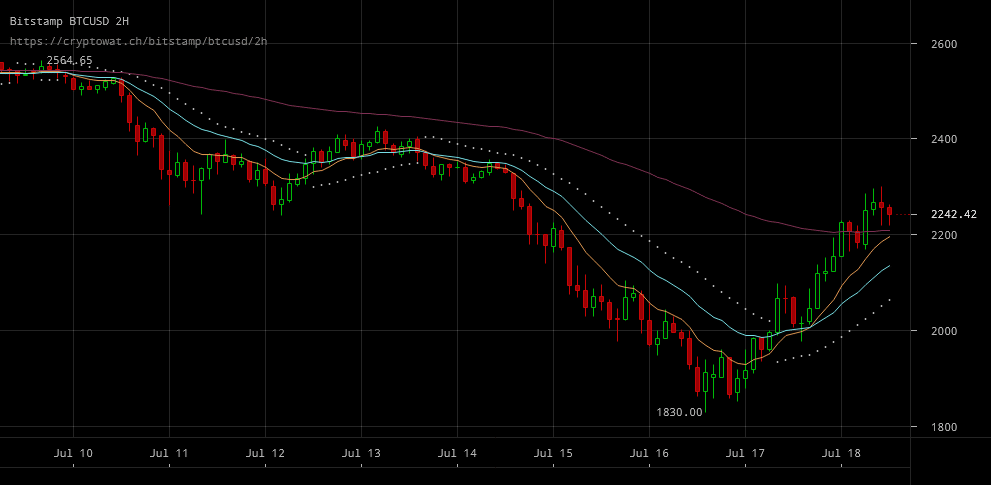 Bitstamp BTC/USD charts showcase how the end of the week signaled the end of the bearish wave that started around the middle of the week. Price levels above $2000 were reinstated with a 24 hour price rise that reaches 10%, nearly equal to price drops in the past week's worst days. However, the net result from the dip still remains negative as a recovery to $2500 price levels still remains unlikely as even with trading volumes up like today prices seem unable to rise further.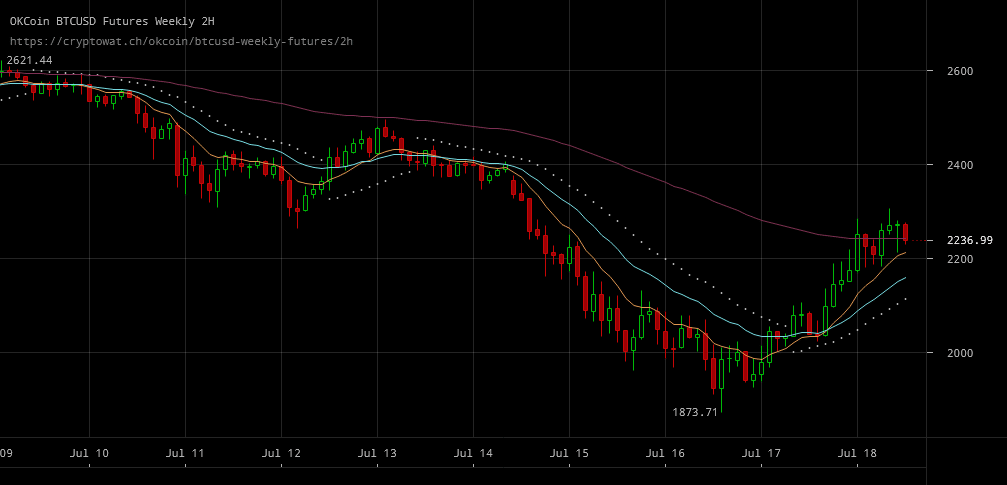 OKCoin BTC/USD weekly futures charts are indicative of ow futures traders remained positive throughout the bearish overturn markets went through. Futures rates were stably above live prices with only the dip's bottom appearing to be closing the spread.
All in all, traders fought a hard battle to help bitcoin prices recover after the week's end, ultimately succeeding in helping markets return above $2000 price levels. This goes to show that traders were in for an improvement in terms of the market's sentiment but further progress would require a continuation to today's bullish response.