Switzerland has always been seen as the center of the world's wealth management industry with a secure and reliable bank system and practices. It is not surprising that it is also one of the first economically developed countries to take a pragmatic approach to digital currencies and its development by straightforwardly acknowledging its potential to make a part in the country's market growth.
Switzerland recognized and supported cryptocurrency as an "innovative technology in the financial world" and didn't hesitate to encourage the collaboration of local startups with investors. It's in the center of Europe with decentralized, citizen-oriented society, supportive business economy, great living standard, high-quality education, unbiased and sturdy policy for global growth, as well as predictable judiciary system.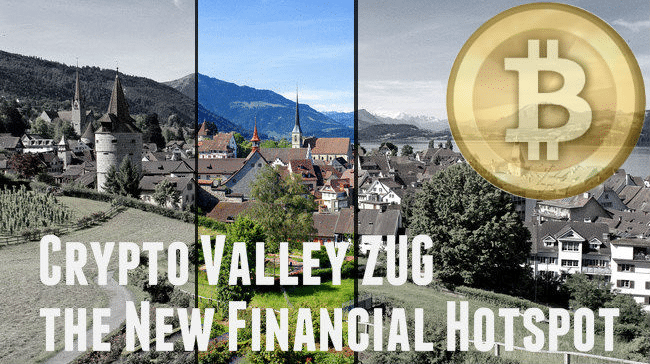 Johann Gevers established the Crypto Valley in Zug in 2013 as a cryptocurrency hub in Europe with the resemblance of Silicon Valley. Zug became a crypto haven and home of the blockchain ecosystem primarily due to its competitive and productive economy, as well as local corporate tax rates which are among the lowest in Switzerland. It is also the first local Government office to recognize Bitcoin and cryptocurrencies as an official method of payment.
In the beginning, Zug's booming crypto business was regarded as a test project by the national Government while concurrently encouraging friendly business environment and entrepreneurship, assigning seasoned experts in law, education, and finance to aid the new startups with any discrepancies and risks. However, after billions in crypto-related investments and ICO funds poured in during four years, the Swiss Government and the crypto community aligned.
Crypto Valley Association (CVA) – In January 2017 the Crypto Valley Association was founded as a government-supported association with the purpose to develop further, manage and fast-track the digital currency ecosystem Crypto Valley established. It provides high security and privacy, business-comfortable and productive environment to its members.  
The Swiss Financial Market Supervisory Authority (FINMA) – It is Switzerland's independent financial market's regulations authority. In December 2017 it provided Guidance on ICOs, in February 2018 issued revised ICO Guidelines and continued to welcome and support the decentralized ledger technology. It backs up all efforts to generate and implement blockchain solutions to the Swiss financial center. It provides regulatory guidelines to market participants while maintaining the neutral ground of recognizing there are no ICO-specific regulatory requirements.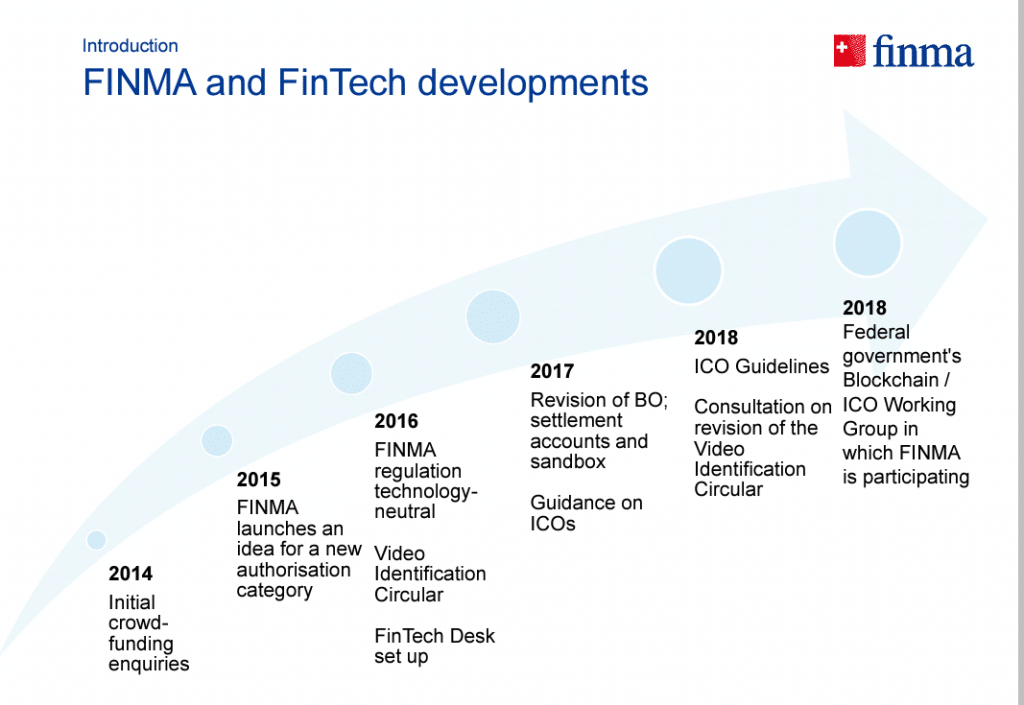 Referring to tokens' economic use, FINMA makes the following classification:
Payment tokens (cryptocurrencies) are taken as means of payments for acquiring goods or services having economic value as money. They are not regarded as securities.
Utility tokens meant to provide digital access to a blockchain based infrastructure and are not considered securities unless they have an investment purpose
Asset tokens that constitute a debt or equity claim as in shares from the company's future capital flow are regarded as asset tokens. They are considered securities.
Hybrid tokens Utility and asset tokens are hybrid tokens because they can also be qualified as payment tokens.
These are only a few of the regulations FINMA issues. Switzerland as an economy puts significant efforts in providing unbiased support of the crypto and ICO market development while at the same time offers potential investors, local startups, as well as the whole digital market, a certain level of security and motivation. Thus, encourages fiat capital to enter the digital exchange and create prosperous business opportunities. A proof of how important the development and benefits of the blockchain related business, on 15 March 2018 the Crypto Valley Association was awarded as the "FineTech Influence of the Year" at the FineTech Awards held at Hotel Dolder in Zurich.
Another reason why Switzerland is (becoming) a crypto nation are the activities, gatherings, and discussions it organizes with the purpose to educate (share ideas, knowledge and resolve obstacles) and initiates business connections, conferences, and professional help. The most recent example is the Crypto Village's organization of Europe's Cryptocurrency and Blockchain Conference & ICO Crypto Summit which was held in Samsung Hall in Zurich on March, 27+28. The overall discussion was about "Shaping Crypto Together."
Switzerland is becoming the crypto-nation of the world where global crypto giants such as Monetas, Bitcoin Suisse, MME Legal, the Ethereum Foundation, Xapo, Parity, etc., are among hundreds of blockchain-based companies that reside and operate being a generous asset to the economy as a whole.