The bitcoin exchange BTC-e.com went offline on July 25 after the arrest of Alexander Vinnik, who is according to the US Department of Justice related to the exchange and was arrested by local police while on holidays in Greece.
Charged by the Department of Justice for $4 billion worth of money laundering, Vinnik had a hefty title on his head while on holidays. Greek police forces cooperated with US authorities to complete this arrest. The 38-year-old had a warrant for his arrest that Greek authorities went through with procedures to issue an international arrest warrant and proceeded with the arrest after reviewing and accepting the full spectrum of the charges Vinnik is faced by from the US Department of Justice:
operation of an unlicensed money service business
conspiracy to commit money laundering
money laundering
engaging in unlawful monetary transactions
Police officers from Greek police forces traced and arrested the 38-year-old man during the morning hours of the 25th of July in the area of Chalkidiki. After the investigation by officers from the Greek Cyber Crime Unit and Forensic Science Division departments in the hotel room Vinnik was residing in, the following items are reported to have been found and seized:
(2) laptops
(2) tablets
(5) cell phones
(1) router
(1) camera
(4) credit cards
More specifically on Alexander Vinnik's crimes, he is thought to be in charge of money laundering operations since 2011, with the Department of Justice considering his ventures some of the most important websites of cybercrime worldwide. Based on US investigations, Alexander Vinnik is thought to have laundered at least 4 billion in US dollars through cryptocurrency trading, helping facilitate trades of up to 7 million bitcoins and withdrawals of about 5.5 million bitcoins.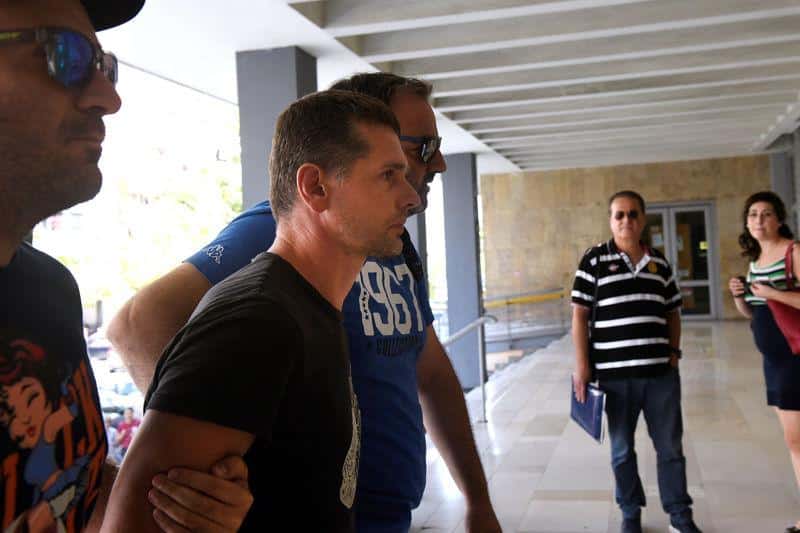 In the Department of Justice's report, there's mention that Alexander Vinnik is allegedly involved in the laundering of bitcoin funds that originated from one of the early "hacks" that the fallen exchange Mt. Gox went through before it ultimately failed. As for the exchange BTC-e, that Alexander Vinnik is said to have been operating, it is charged with doing business in the USA while being unlicensed and failing to follow KYC/AML regulations.
Furthermore, Acting FinCEN Director's Jamal El-Hindi statements indicate that a crackdown on unlicensed bitcoin exchanges could be underway as he said that "We will hold accountable foreign-located money transmitters, including virtual currency exchangers, that do business in the United States when they willfully violate U.S. AML laws," going on to say "Today's action should be a strong deterrent to anyone who thinks that they can facilitate ransomware, dark net drug sales, or conduct other illicit activity using encrypted virtual currency. Treasury's FinCEN team and our law enforcement partners will work with foreign counterparts across the globe to appropriately oversee virtual currency exchangers and administrators who attempt to subvert U.S. law and avoid complying with U.S. AML safeguards."
With Alexander Vinnik destined to face charges in the United States after being arrested in Greece, it's obvious that no foreign grounds can be safe for bitcoin exchanges with international operations. US authorities are trying to set a bold example for BTC-e's competitors on how important operating within the law is to them. It's no wonder that crime prosecution takes the criminal side of cryptocurrency more seriously. This vision that US authorities have is reflected in the strong message that's attempted to be broadcasted through BTC-e's example.
Amid all this, BTC-e's domain was also seized, leaving all of its customers unable to access funds while the exchange's future remains uncertain. In a recent update from a forum account that has for long been associated with BTC-e though, it was highlighted that the service was always based on trust and that there would be efforts to re-establish operations or return user funds: "For all those who buried us, I will remind you that the service has always worked on trust and we are ready to answer for it. The funds will be returned to everyone!"
Most notably though, there was confirmation that the FBI had raided data centers of the exchange, seizing equipment: "seized all equipment, the servers contained databases and purses of our service." A more questionable statement however pushed back on the claims that Alexander Vinnik was related to BTC-e: "officially declare – Alexander was never the head or employee of our service." This way leaving users even more uncertain about events to potentially unfold, with just a pinch of hope.