Altcoin prices have advanced over the past 12 hours in response to the hard fork of the Bitcoin blockchain and creation of Bitcoin Cash. The hard fork, which is underway, has caused concern over the value of Bitcoin, which has recently been trading at over $2800. As Bitcoin Cash threatens to devalue Bitcoin, investors are moving their holdings into competing cryptos that are perceived to be, at least for the time being, more stable.
Ethereum has seen the largest price surge, rising more than 10% from $200 to $222. Trade volume has also more than tripled to $1.5 billion. Although the $21 billion Ethereum market cap remains less than half that of Bitcoin, the current Bitcoin split represents its best opportunity yet to challenge Bitcoin for cryptocurrency supremacy.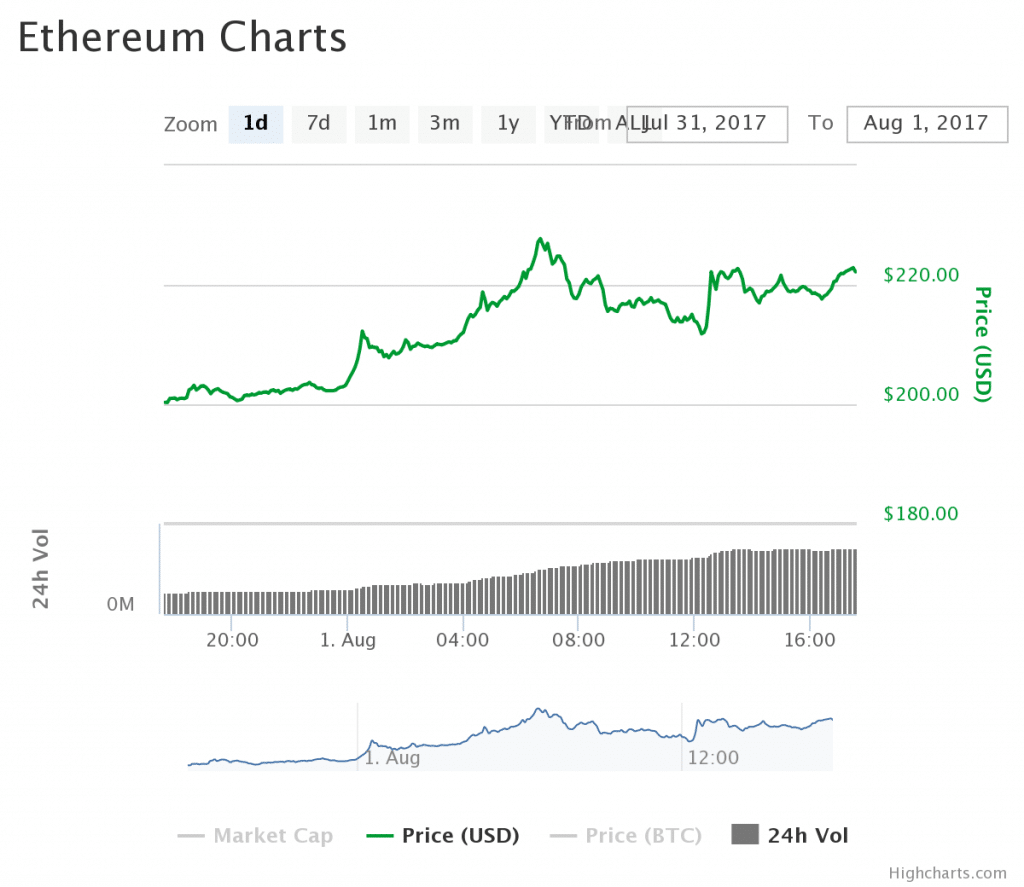 Ripple is up over 2%, and is currently trading at over $0.17. It has experienced considerable volatility over the last several hours, but has generally stayed between $0.165 and $0.175. Although it has also experienced a surge in trade volume, it has been significantly less than Ethereum at just over $100 million.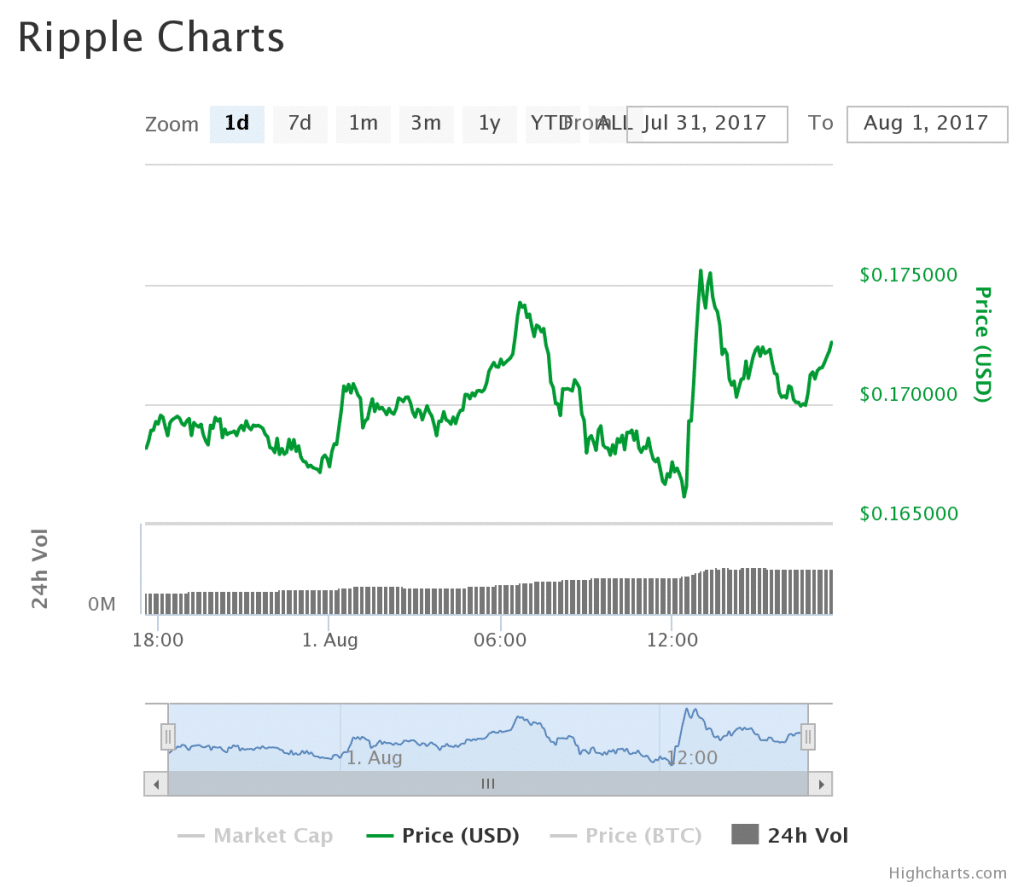 Dash has risen over 4% to $184. Like other cryptos, it has seen a surge in trade volume. Although Dash still has far less market share than other altcoins, current events could open the door to more widespread adoption.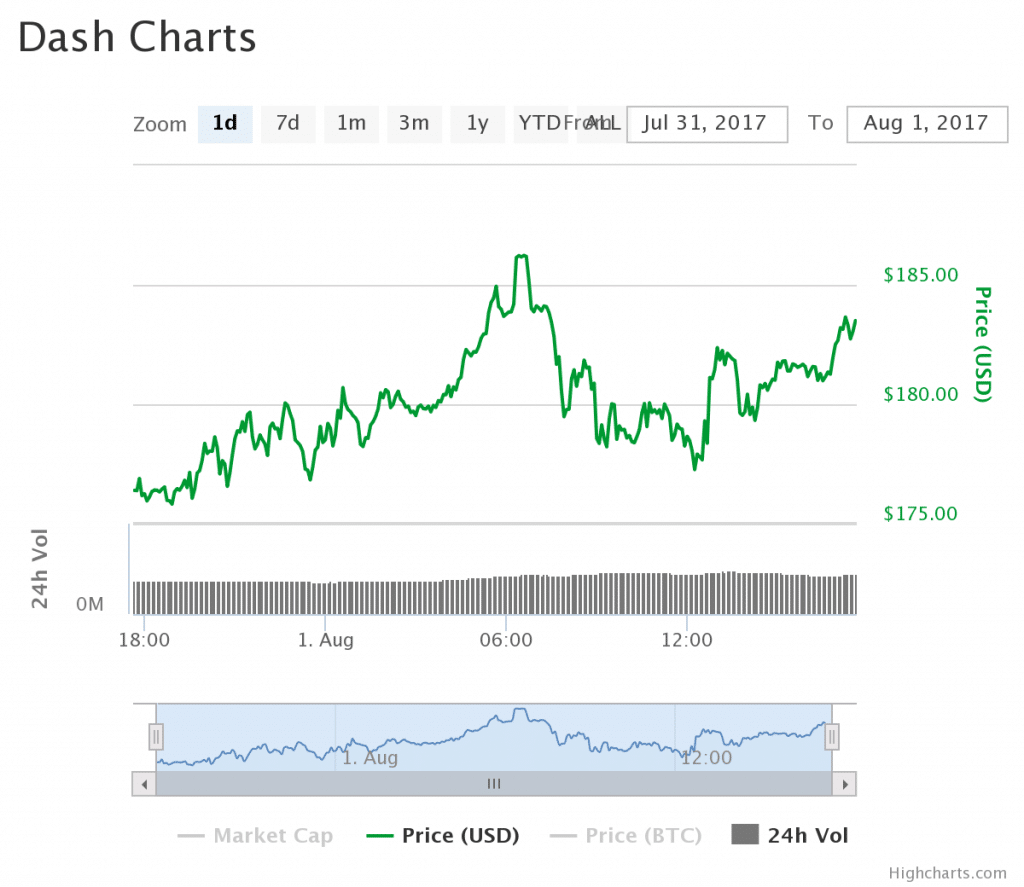 Litecoin is the only significant altcoin to decline in the past 24 hours, currently trading at just over $42. This represents a drop of less than one percent. Of all the major cryptocurrencies, Litecoin has been the most stable during this period of volatility, trading in the mid-$40s for most of the past week.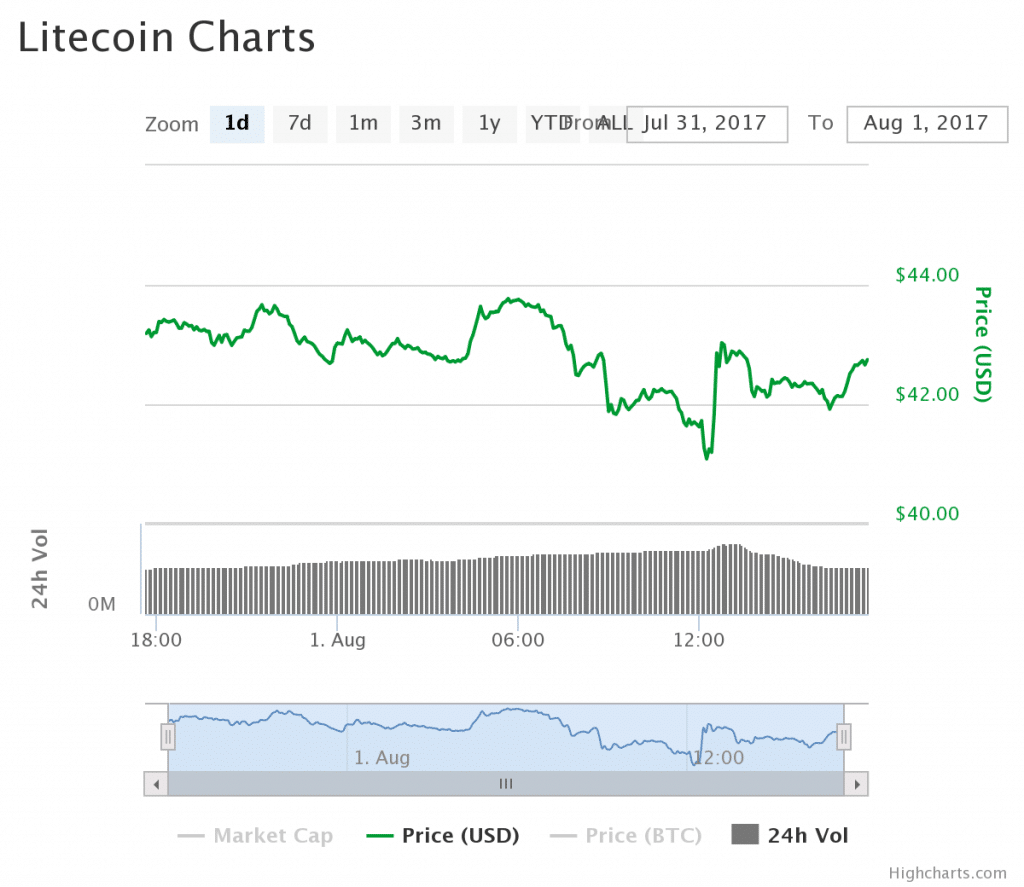 No doubt Bitcoin Cash will be the most watched altcoin over the next few days. It is already trading above $200, despite not yet being listed on all the major exchanges. Should this crypto advance, it could very well steal market share from the major altcoins. Alternately, should Bitcoin decline, altcoin investment, and values, will almost certainly increase.
As for the value of Bitcoin, It is still trading above $2700, and seems to be stable for the moment. The emergence of Bitcoin Cash has thus not caused the significant price drop many feared. With more than 95% of miners remaining loyal to Bitcoin and SegWit2x, there no reason to assume that Bitcoin will suffer much for now. Bitcoin investors do, however, need to be concerned about market share. Most altcoins have gained more value against BTC than against the U.S. Dollar. For example, Ethereum has gained 15% against Bitcoin, and Litecoin has gained 7%. This is an indication that more people are putting their trust in Bitcoin's competitors. For Bitcoin to remain dominant, the community must now demonstrate that it can move beyond today's hard fork and give investors a viable currency.
All of the altcoin price advances come off the most volatile two weeks of the year. Most experienced a substantial drop in value toward the end of last week, and today's increase has yet to make up for these losses. It is thus possible that another price correction is around the corner. More price swings are almost certainly ahead.