The month of June witnessed some incredible hikes in Alt-coin prices and record heights in the total market cap.
The question this month is; will this trend continue despite Ethereum's flash crash? If so, will good currencies begin to surface or will we keep experiencing volatility in obscure cryptos? The market continues on a buying frenzy and the volume is attracting more and more people to the crypto-space. Some will be interested in the state of currencies around the world, while others will want trust-less smart contracts to facilitate day-to-day operations.
Crypto Currencies as a whole are becoming a web of value with a flourishing ecosystem. It is still a opportune time to find good projects and to invest in them, or to make profits on day-trading. Ideally, one would do both: Take profits on trends and accumulate coins worth holding.
Some currencies offer solid technology, while others may only represent a token of adoption.
---
MobileGo introduced to the crypto-community a way to monetize mobile gaming with smart contracts. They will also provide Game Credits a boost with their marketing campaigns and buy-back / burning program. MobileGo has tokens on both the Ethereum and Waves blockchain with plans on releasing BlockSwap in the near future, a way to interchange tokens across chains.
The MobileGo launch was successful in terms of ICO price vs trading support. eMGO, Mobile Go's Native token, traded steadily above 0.000575 BTC and has been going strong despite the issues at Bittrex. It surpassed 0.001 and is showing strong support above 0.000875. The amount of marketing and hype around this new platform make it and excellent trading / investing opportunity. The chance to buy some cheap seem to be slipping away with the strong buy support. It may be possible to pick some up under 70k Satoshi (sub-denomination of Bitcoin) and I doubt it would go lower than 63k Satoshi in the near future. It is difficult to predict how far mGo will go but definitely on my list of long term investments.
Game credits will be equally hard to gauge in long term price. The outlook is good and buying the dips is almost guaranteed profits. If it dips further, buy more. Advertising throughout the online community and by word-of-mouth will help boost interest… and prices.
Currently above 0.0016 BTC, I don't anticipate GAME to go lower than 0.00124 or even 0.001345. Buying some now and being prepared for a dip would be ideal if this currency is not already in your crypto-portfolio. The buy-back / burning program with mGO means there will be less GAME available while getting popularized by the MobileGo platform.
---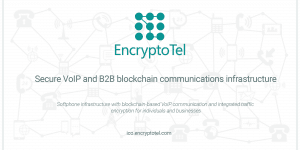 EncryptoTel (ETT): A smart contract on the Waves platform that aims at providing an encrypted telephone service powered by blockchain miners. A very good concept but with issues during the ICO that proved damaging to community support.
The Waves DEX is currently the only place trading this token at around 6k Satoshi. ETT tokens can still be purchased at a fairly low price considering its value after distribution. I think that despite the shaky start, ETT is still a good buy from 6k to 7.5k Satoshi. I anticipate it to trade well above 0.000125 and beyond once it finds its way to a more popular exchange. Prices climbs up to 0.00055 could be expected in a relatively short time. The Status token (unreleased) may prove to be strong competition against EncryptoTel but had similar issues with distribution during the ICO.
---
Coin-watch: Golem (GNT), Iconomi (ICN), Melon (MLN), Aragon (ANT) and Status (SNT)
---
These are my own trading speculations and should be taken as an example, not a guide. Markets are volatile, never risk more than you can afford to lose.