The Austrian Institute of Technology AIT and French blockchain security company NIGMA Conseil, have signed an agreement to combat cryptocurrency-enabled crime, according to a press release published by the parties on Feb. 25th, 2020.
The foundation of this agreement is intended to strengthen the collaboration between them against both cryptocurrency and other financial crimes. Both of them have been working together with lower intensity as NIGMA has been using AIT's open-source forensic platform called GraphSense.
Using the open-source code, NIGMA has improved their own proprietary platform "e-NIGMA", which is designed to be used by banks, crypto service providers, and law enforcement.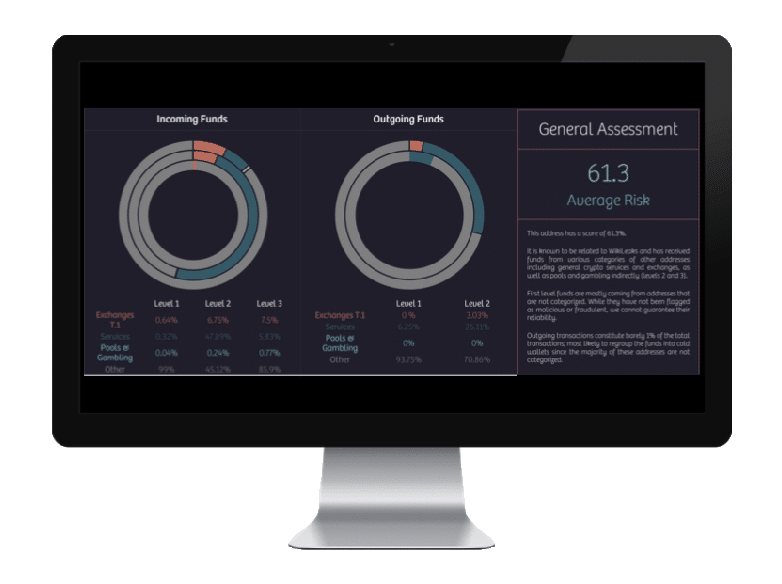 e-NIGMA provides these institutions with a variety of different forensic and analytic tools, helping them ensure compliance with FATF and EU anti-money laundering requirements easy and fast. Also, the platform helps them monitor transactions and perform due dilligence investigations.
The current version at the time of writing provides users with the following features:
AML-CFT Compliance
Detailed Risk Score
KYC integration
Wallet Clustering & Identity Tagging
Data Visualization & Customizable Graphs
Automated Suspicious Activity Reports
Customizable Alerts
Due Diligence Investigations
Compliance & Regulation News
At first glance, it is challenging to take e-NIGMA seriously if it wasn't for the Austrian Institute of Technology. However, NIGMA appears to be a child company of PO Tech Consulting, a French company that specializes in cybersecurity, which adds legitimacy to the platform.
There are other (better) competitors in compliance forensics
It's important to note that NIGMA is not the first company to develop this kind of tool. Bitfury, a well-recognized name in cryptocurrency and blockchain, developed a tool that is capable of the same things. This tool is called Crystal, and it was made available in February 2018, giving it a two-year-long head start against e-NIGMA.
Bitfury is a blockchain first type of company, and they provide a wide range of services in the industry, from mining equipment and blockchain integrations to high-performance computing solutions and consulting.
NIGMA has a long way to go before it can compete on an even footing with Crystal, but that doesn't mean they should stop. The larger the number of these types of companies, the greater the possibilities to prevent cryptocurrency being used for crime, whether it's cyber or otherwise.