Bitcoin prices are continuing to rise while markets are rising on a bullish market sentiment. The price rally doesn't seem to have slowed down in momentum at which BTC/USD rates broke through $1500 levels just hours ago, even reaching a peak at $1510. Profit taking might have caused a minor price drop since the peak but the market is already showcasing support for the newly reached levels.
Major Signals
Bitcoin traders are continuing to show confidence in the market's sentiment by helping prices break through new all time high levels.
Selling pressure might be strong but is so far being successfully countered by back to back buy orders.
Price spreads between exchanges remain at around $100 as traders had gotten used to through for the greater part of the last few days.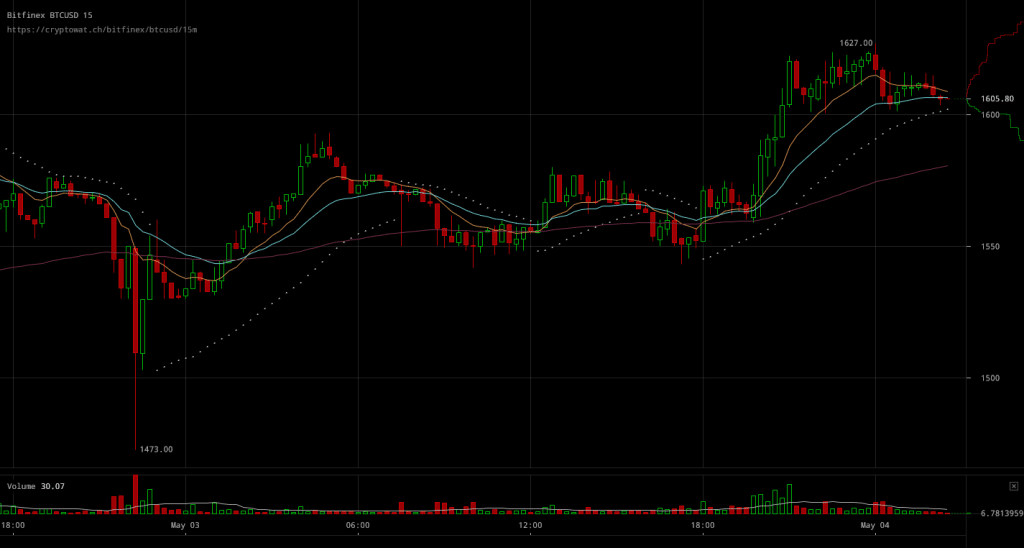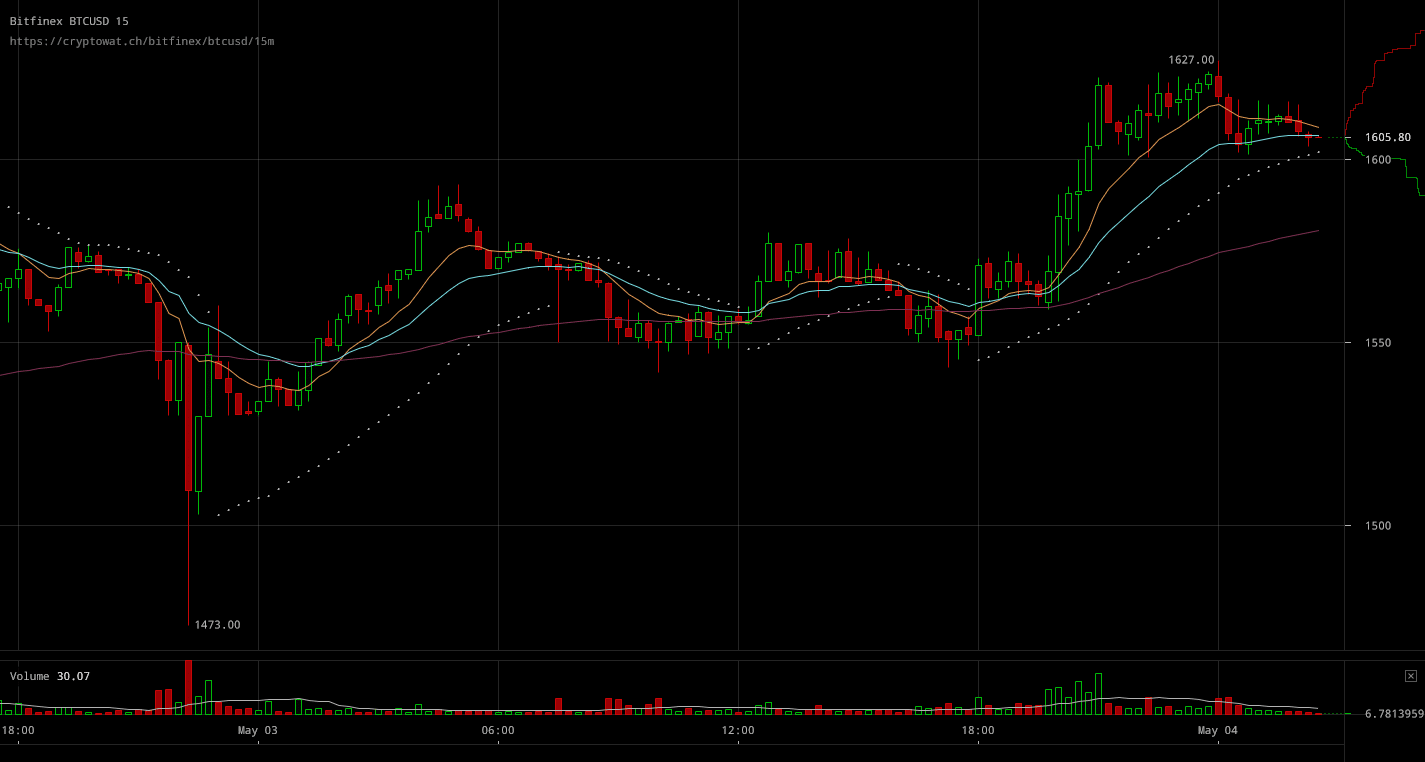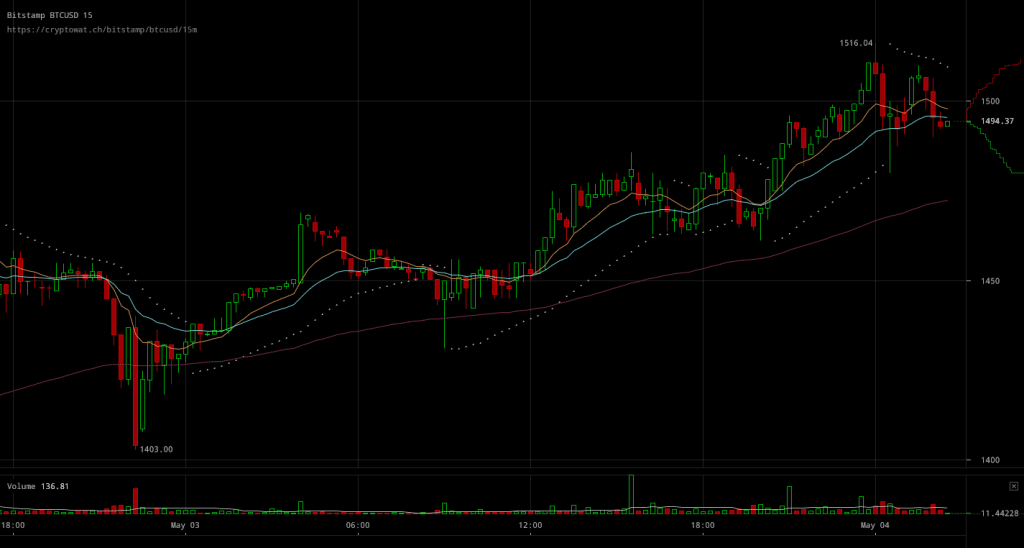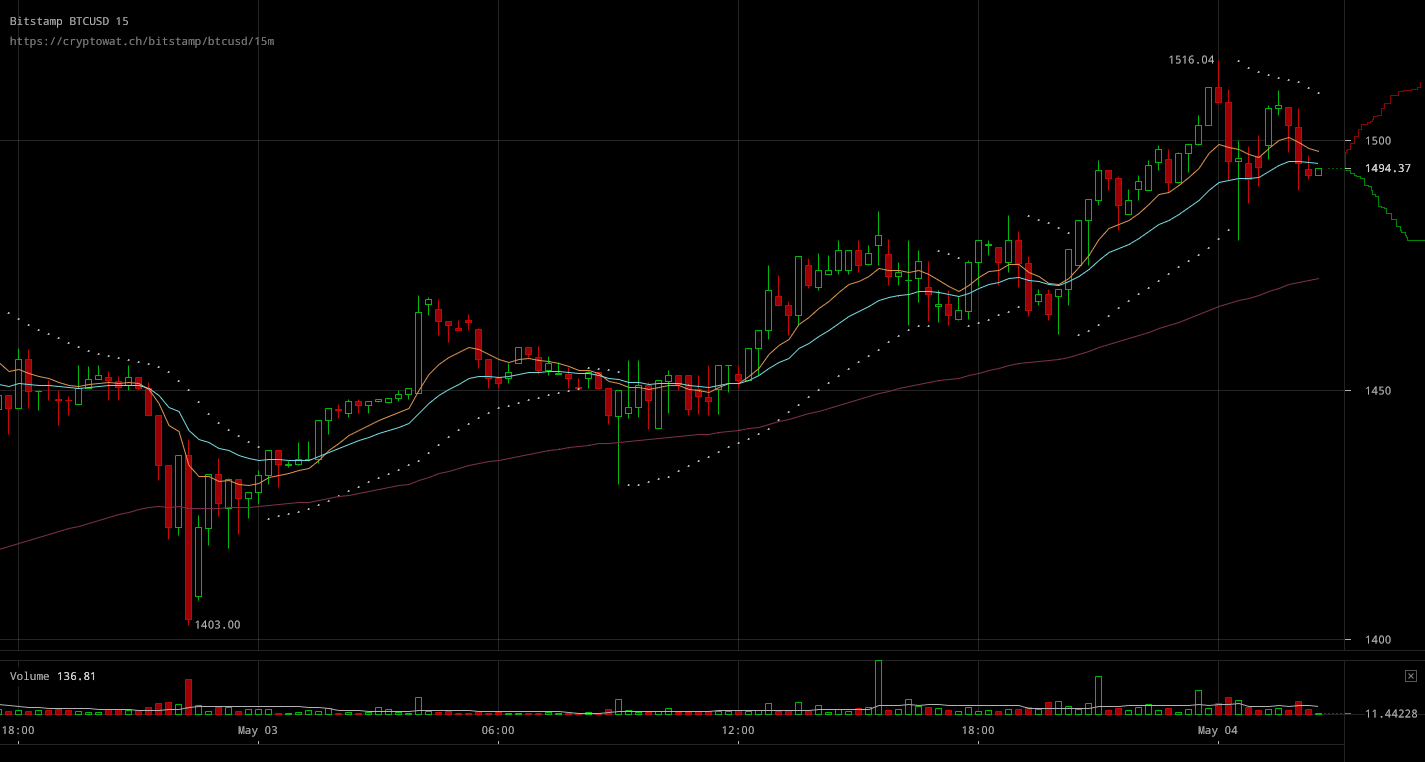 Bitstamp BTC/USD charts show that prices are on an obvious rising pattern in spite of yesterday's sizeable downward spike. Selling pressure might have not gotten away completely but the market's sentiment doesn't allow for it to have a great impact on prices. In so far, prices broke above $1500 and even reached a peak further above the breakthrough levels. The momentum traders are pushing bitcoin markets with doesn't seem to be ending with current selling pressure.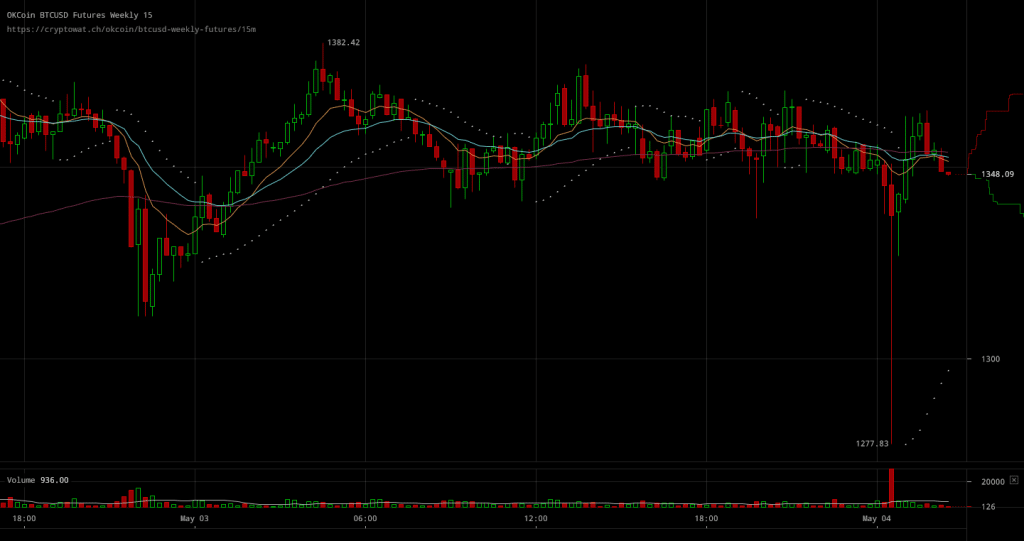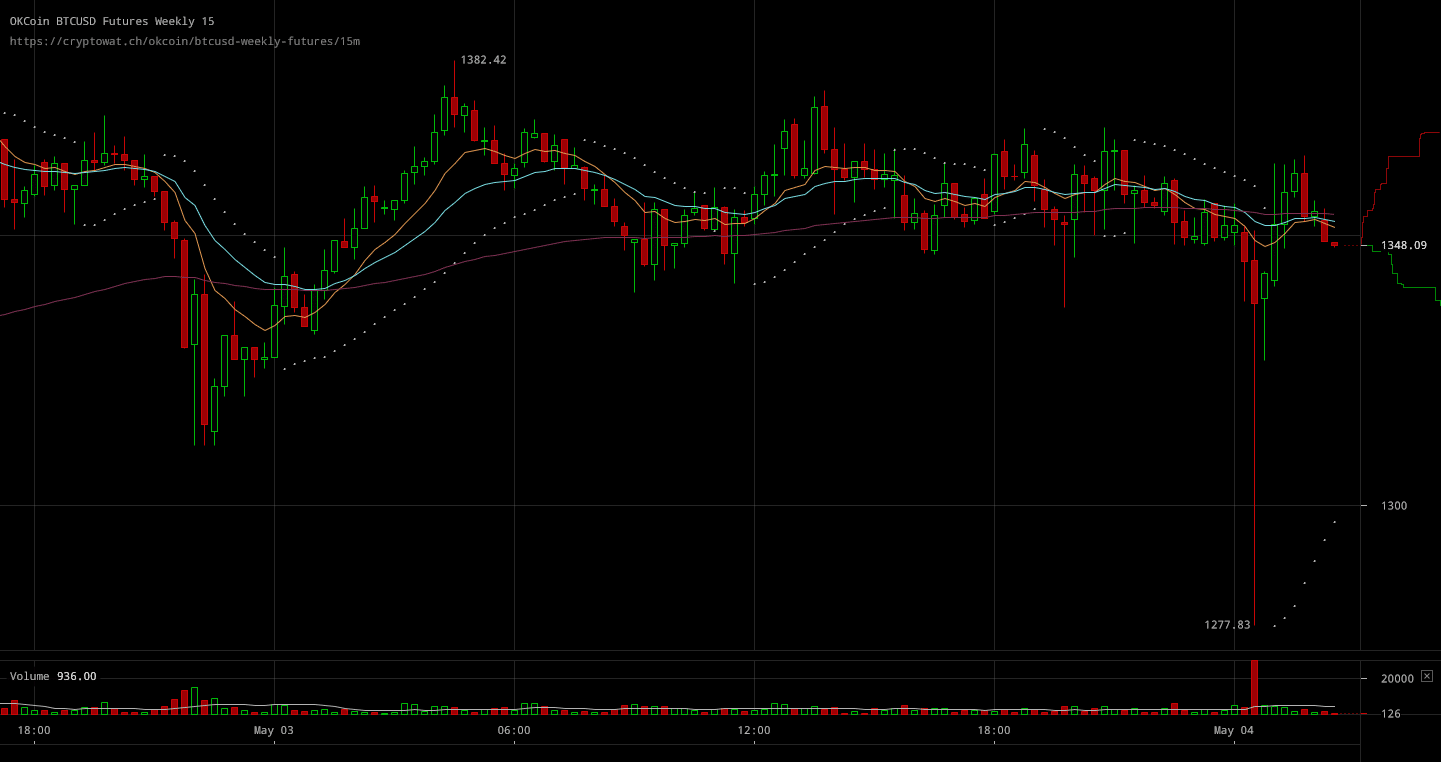 OKCoin BTC/USD weekly futures charts show that futures traders might be distancing themselves from the all around bullish mood that's currently driving live BTC/USD markets. In so far, futures rates almost seem to be on a sideways pattern after live BTC/USD markets rose to and are now trading at record high prices.
Overall, the positivity behind bitcoin's price rise doesn't seem to have all traders behind it but has surely been successful in helping prices reach another all time high. The sustainability of the current price levels sure is questionable at this point and amid this market sentiment but at least some support has formed even for the recently reached levels.