Bitcoin prices reached a historical breakthrough in the last trading session, as prices rose above $2000 levels. The continuous price rise that drove bitcoin's price above this important price point has been going on for quite some time now but the momentum does not seem to be wearing out.
Major Signals
The rise above $2000 didn't seem to be slowing the momentum traders helped establish through the bullish market sentiment.
Prices continued rising above what was previously identified as a resistance level, and are now around 2050 levels.
Bitcoin markets are continuing to be bullish all around with buy pressure that continues to showcase enough momentum to plow through the inflated resistance.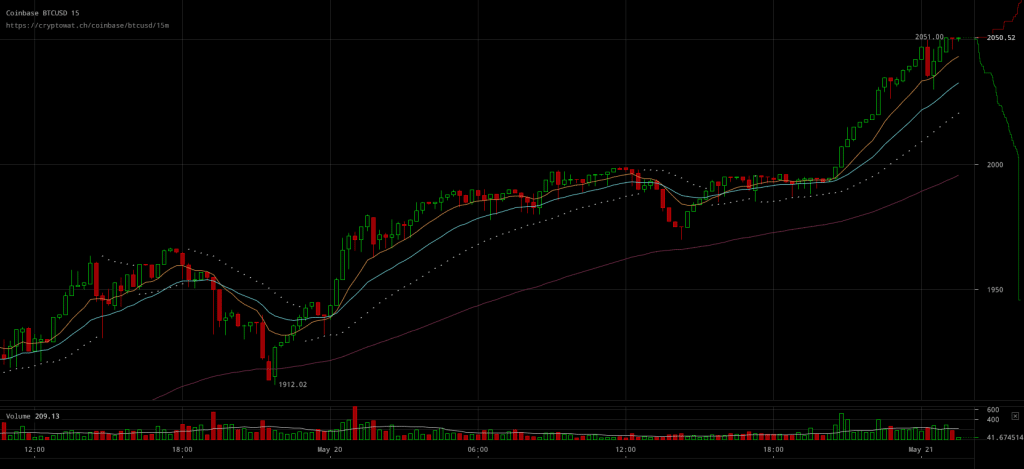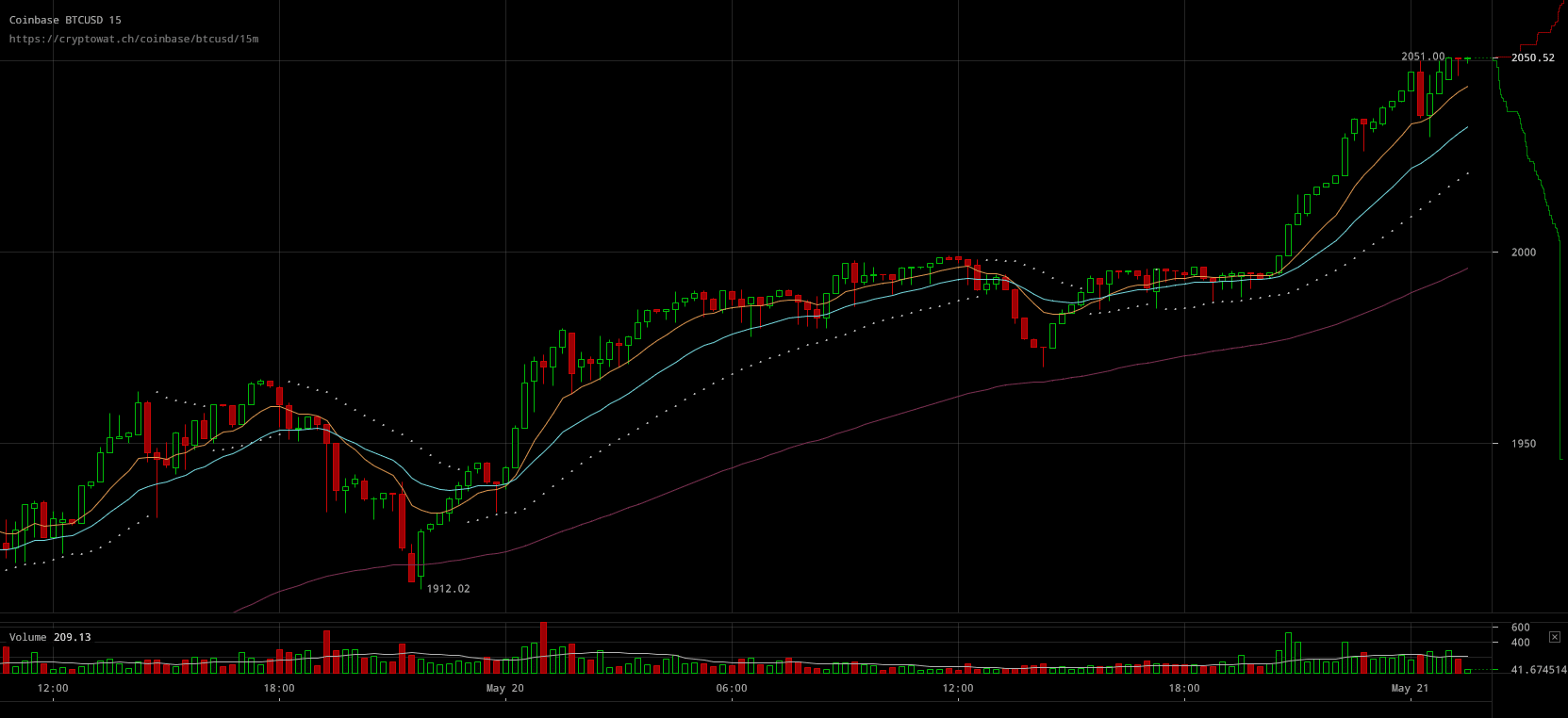 GDAX BTC/USD charts are making the bullish mood markets have adopted seem apparent. With prices rising from $1900 levels to continue being bullish after breaking through $2000 price levels, the market's mood is certainly looking as bullish as ever. Back to back buy orders continue to lead prices to new highs even though the last few hours and in spite of the growing resistance that's naturally coming out after the break through.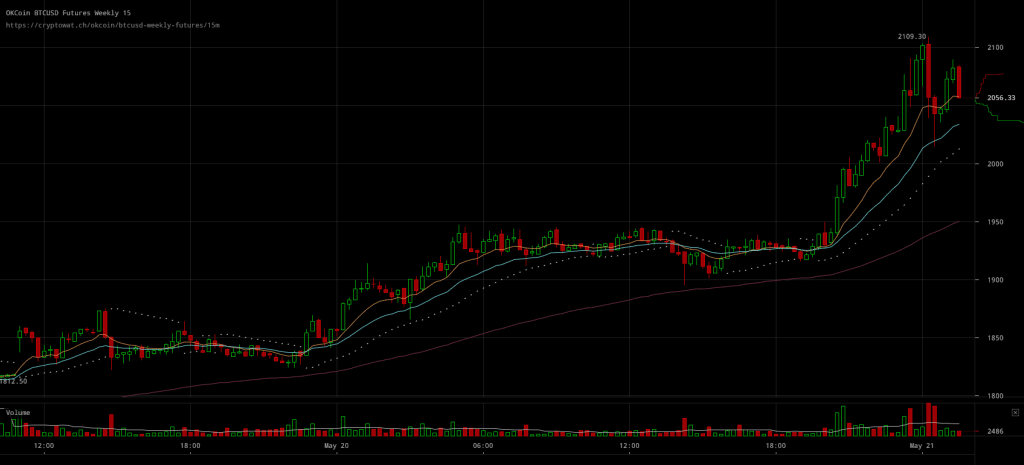 OKCoin BTC/USD charts also reached a major breakthrough today, with futures rates surpassing live rates. Futures traders exaggerated the recent hours of the rally after BTC/USD had already reached above $2000. Apparently the fact that the ability of bitcoin traders to push up prices didn't seem to be drying up easily was a good base for bullish futures traders to step on and establish a more bullish mood across this market as well.
All in all, recent developments are for sure ushering bitcoin markets to a new day of positivity. However, in spite of traders continuing to be bullish after such a major breakthrough, the test bitcoin's price will be out soon is sustainability after trading volumes drop and buying pressure eases.