Bitcoin markets are continuing to showcase that he market sentiment remains somewhat stable in spite of certain tendencies that push the price up and down through trading sessions. Traders are continuing to show some support as breaches have so far been responded with swift recoveries managing to keep prices above $2800 in the longer run.
Major Signals
After prices peaked at $2840 levels, selling orders managed to sufficiently apply some pressure, leading prices around $2810 levels.
Bitcoin markets are continuing to show support for the price point of $2800 but upward swings are having a hard time contributing to a more extensive price rise.
Traders are so far appearing to be hesitant to break through higher resistance levels even when given the chance through lower trading volumes.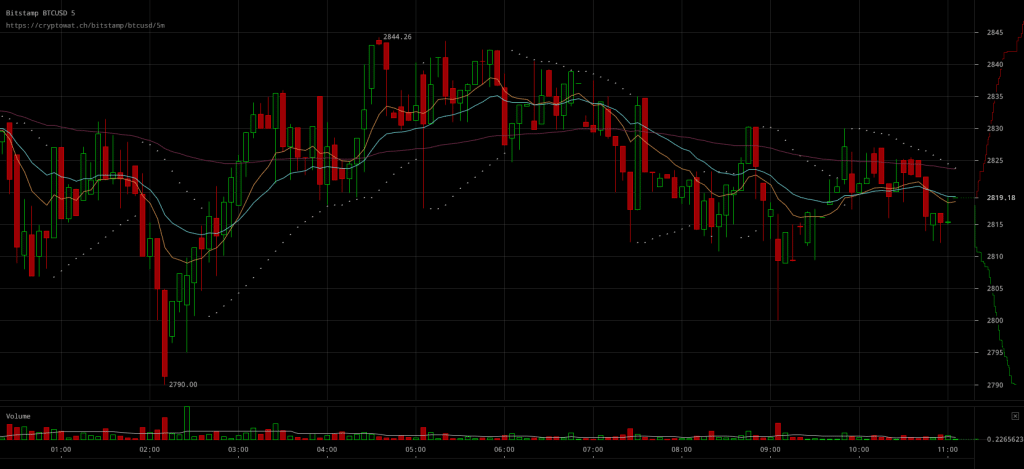 Bitstamp BTC/USD charts are showcasing how traders are hesitant to follow up on positivity, ultimately letting selling pressure put prices back down. This of course isn't something unexpected at a time that bitcoin markets are lead by a sentiment that's sitting close to all time high levels and thankfully support for current levels seems sufficient.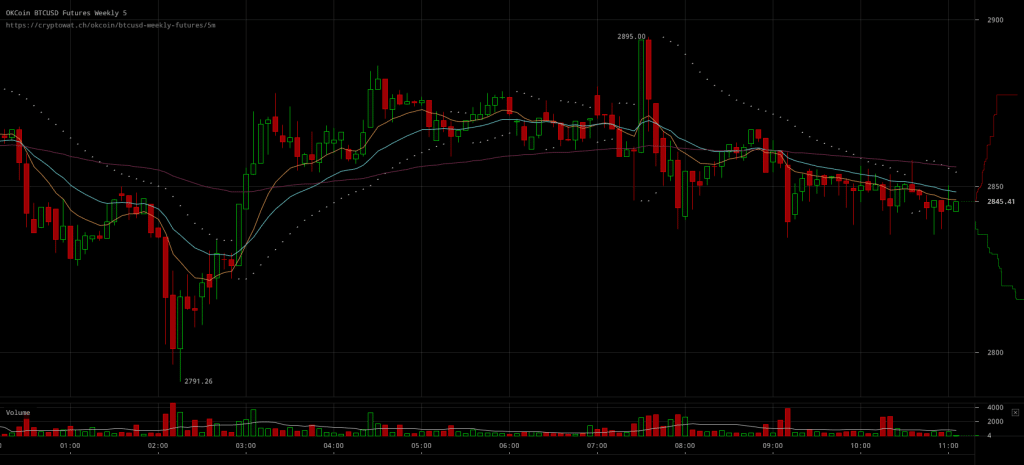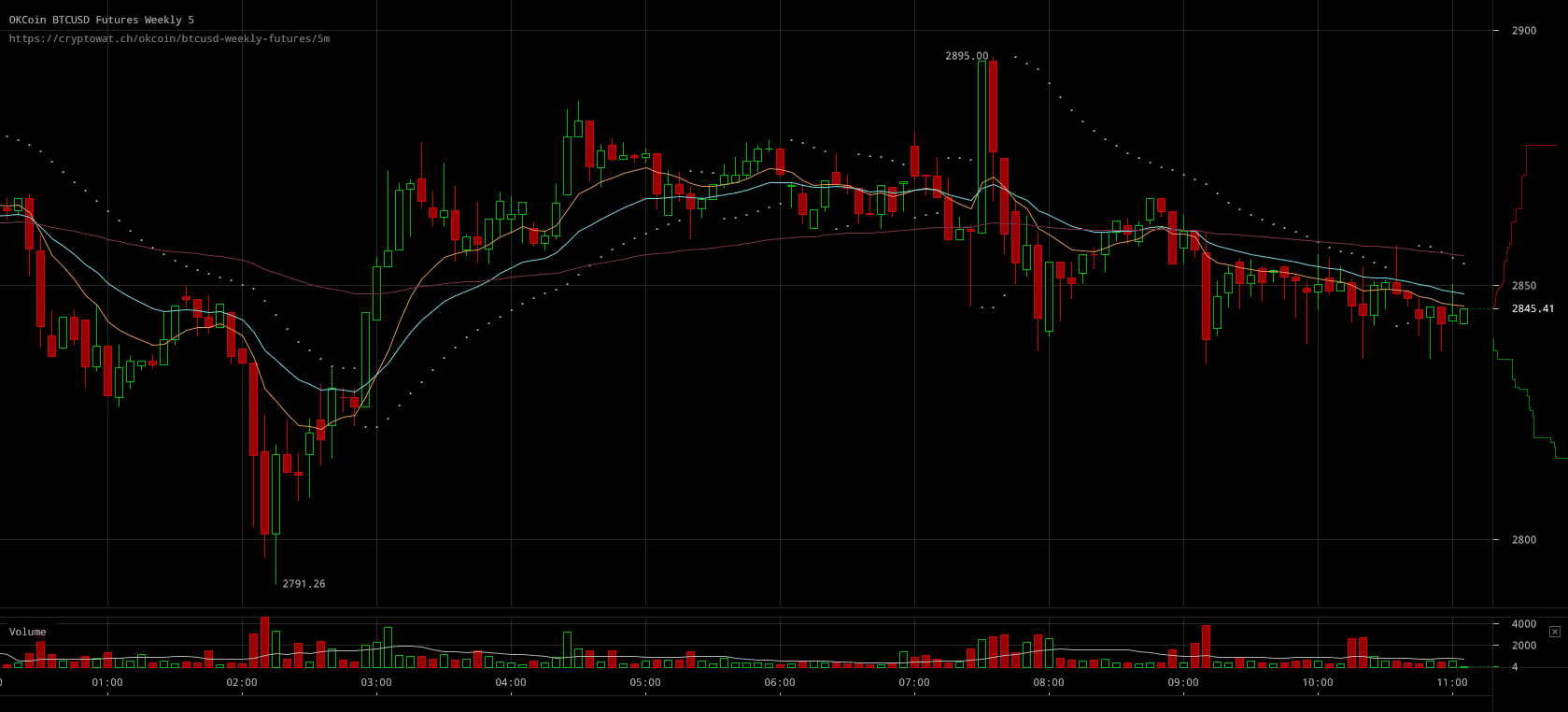 OKCoin BTC/USD weekly futures charts are likewise showcasing that there might be a bit of uncertainty among traders. Certainly no uptrend appears to be influencing futures markets, as futures traders are more likely hesitant to follow positive developments while live markets are so volatile. Yet, futures rates are stably above live BTC/USD prices, something that's signaling for hope amid the decisiveness leading markets at the moment.
All in all, the current market sentiment might not show any tendency towards either direction but it's surely helping maintain current price levels well enough. Selling pressure might be strong at the time but it's effectively countered to a degree that lets prices stay within the same margin and above $2800. A change to that, however, would likely trigger a further decline at the time.