Bitcoin markets broke through any resistance that was in place with the last rally. Prices continue rising above all time high levels. In the meantime, resistance continues being shattered by the strong buying pressure. Bitcoin prices through all markets are now approaching a major breakthrough point at $2000 price levels. Traders across exchanges appear to have come prepared for such an outcome by setting sell walls, yet the market's sentiment has showed enough momentum to surpass such resistance.
Major Signals
Traders are standing behind yet another bull run that's leading bitcoin prices up through back to back buy orders.
The market's sentiment is as positive as it could be as prices are driven up amid historically high trading volumes.
Prices are coming ever so close to the price point of $2000 with chances of a breakthrough seeming great amid the current market sentiment.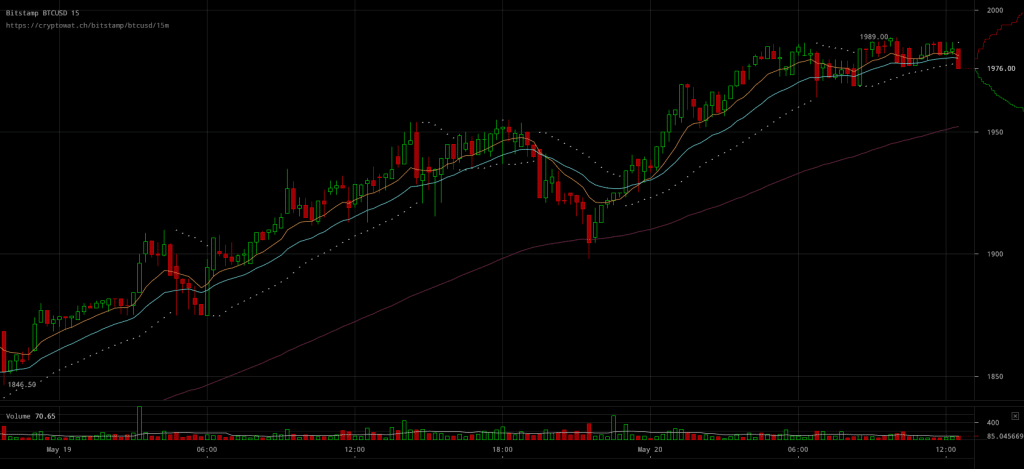 Bitstamp BTC/USD charts are indicative of how the market showcased its potential for the price rise. Attempts to cause a deviation from the rising pattern were countered effectively and the bull run continued almost uninterrupted. In so far, traders make selling pressure seem negligible amid the huge trading volumes in the last trading session.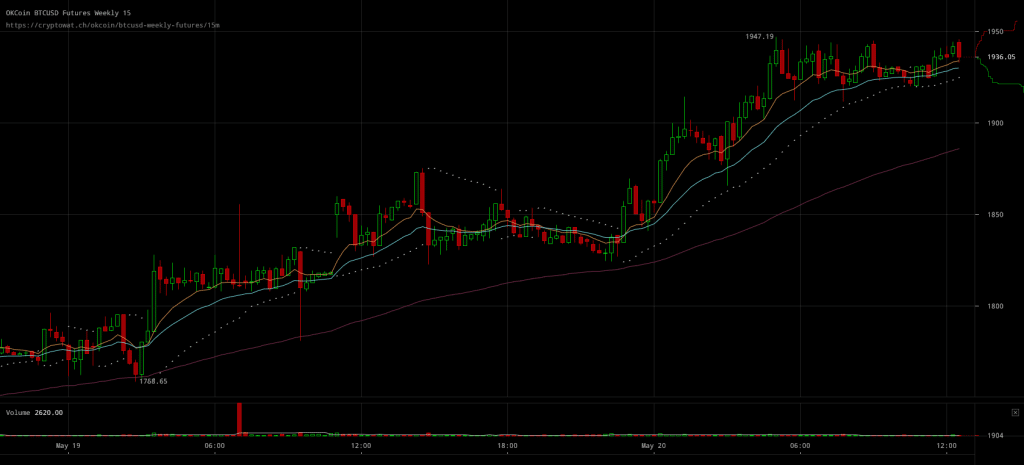 OKCoin BTC/USD weekly futures charts show that futures rates are for what could be the first time in weeks coming close to live bitcoin prices. The bullish market sentiment has finally triggered a recovery for futures rates as the positivity was obviously also adopted by them.
Summarizing, it's worth noting that the all around bullish market sentiment is managing to bring markets to developments of unforeseen positivity. Futures rates are coming closer to live prices with a spread that was recently greater than $200 coming down to negligible amounts. And all this while bitcoin's prices keeps rising through all time highs while continuing to counter resistance directly above the major price point of $2000.