Bitcoin markets continue being bullish and selling pressure seemed to be having no notable effect on bitcoin prices through the last trading session. Prices climbed from a low of $1315 levels all the way up to price levels reaching close to $1370. Resistance at this point appears to be outweighing support and with a great difference too. Selling pressure might be starting to set in as the price rise already reached a peak from what it seems.
Major Signals
In contrast to yesterday's market sentiment, traders contributed to quite a few positive developments today, with the price rising through buying pressure.
While prices have reached a peak slightly below $1370 levels, prices are not starting to decline in what could be profit taking after the upward swing.
The market's sentiment didn't take a downturn through yesterday's bearish developments yet today's rise in trading volumes leaves a taste of strengthened resistance.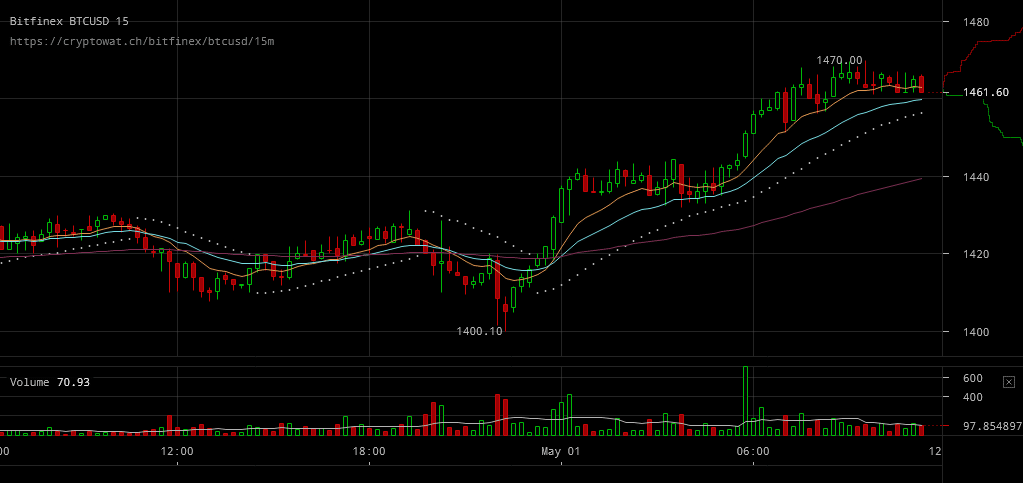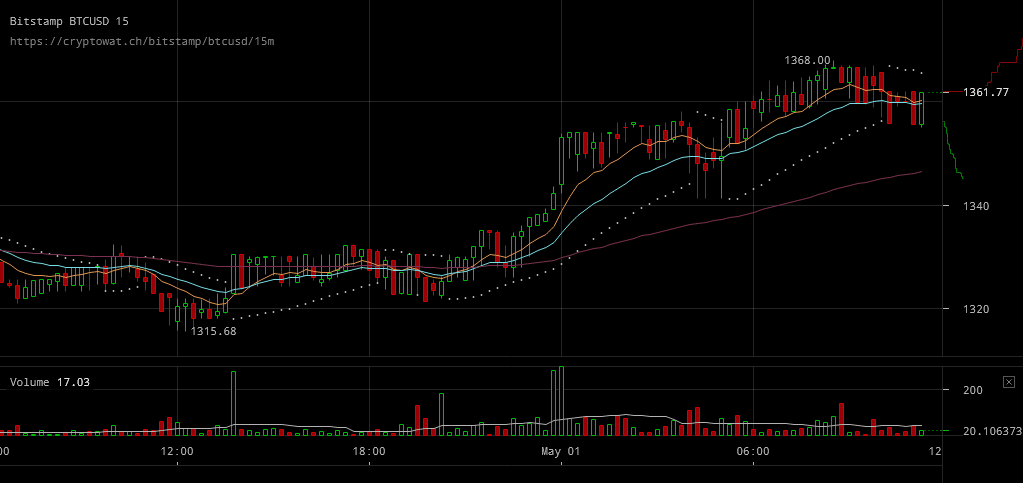 Bitstamp BTC/USD charts are indicative of how the upward spikes were perceived through today's market sentiment. Yet the last few hours have left traders battling with strengthened selling pressure and resistance that was likely set against current levels from a while ago. On the other hand, Bitfinex BTC/USD prices continued trading on a premium of about $100 after the price rise.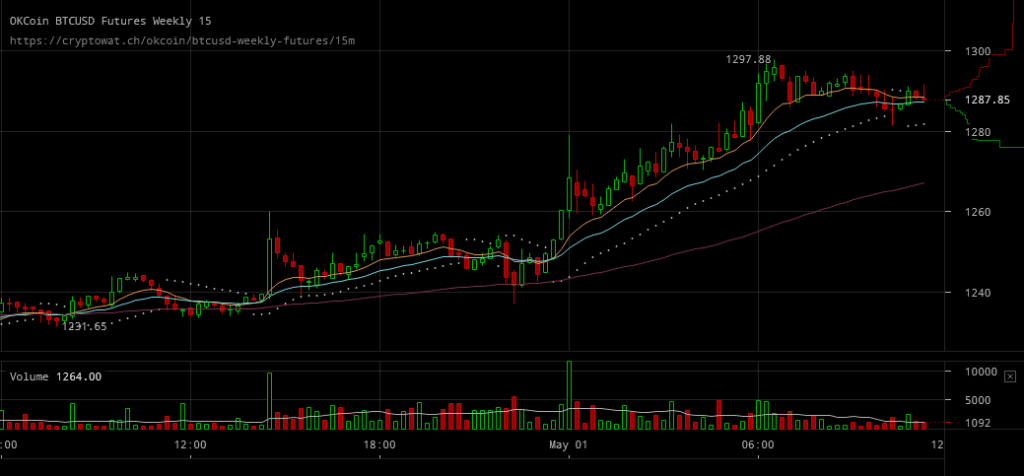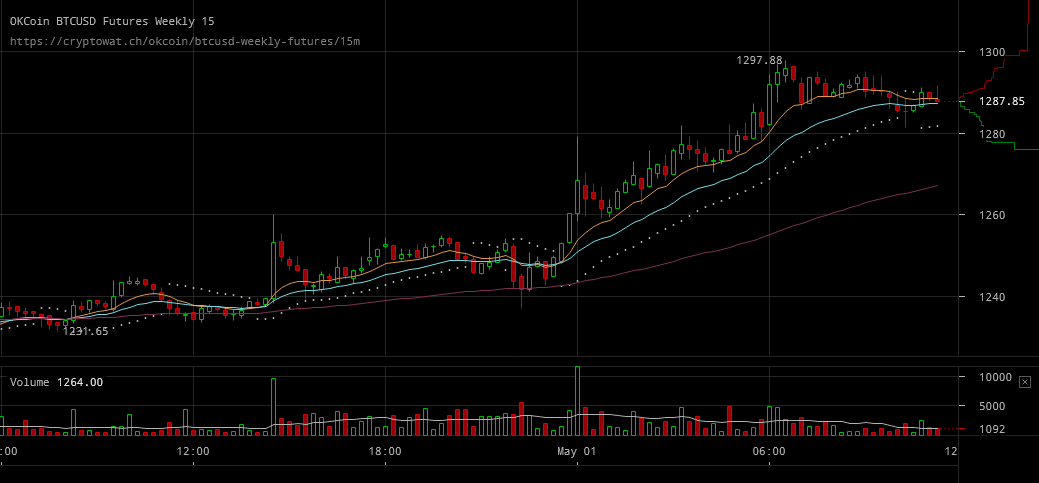 OKCoin BTC/USD weekly futures charts showcase how futures traders are now showing willingness to close the spread between the two, with it shrinking through the day. The market's sentiment is allowing for futures rates to also follow the upward spikes, something that futures traders seem to be taking advantage of to push futures rates up.
All in all, it seems like bitcoin prices are continuing to ride on the rising pattern that's been the case with BTC/USD markets in spite of Bitfinex's issues and added uncertainty. For now, traders ought to work on supporting currently reached levels because selling pressure does appear to have gained strength.