Bitcoin markets managed to reach above price levels never before touched by BTC/USD rates. Prices reached a new all time high through the last trading session, with trading volumes reaching record levels as well. Bitfinex BTC/USD rates are now trading with a premium from other exchanges that has show above $200 with the exchanges bitcoin price trading above $1500 levels.
Major Signals
Traders are now riding on a market sentiment more bullish than ever as prices have kept breaking through all time high levels through the day.
Markets are showcasing a disconnect from Bitfinex's course as the spreads kept becoming wider.
It seems as though the peak near $1425 rates triggered a bearish response of strong selling pressure that's currently having prices slightly below $1400 levels.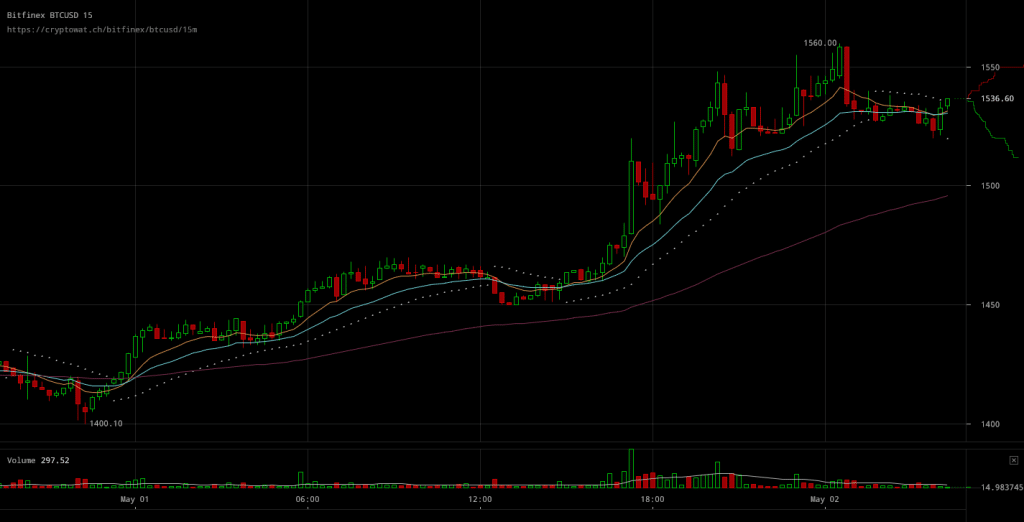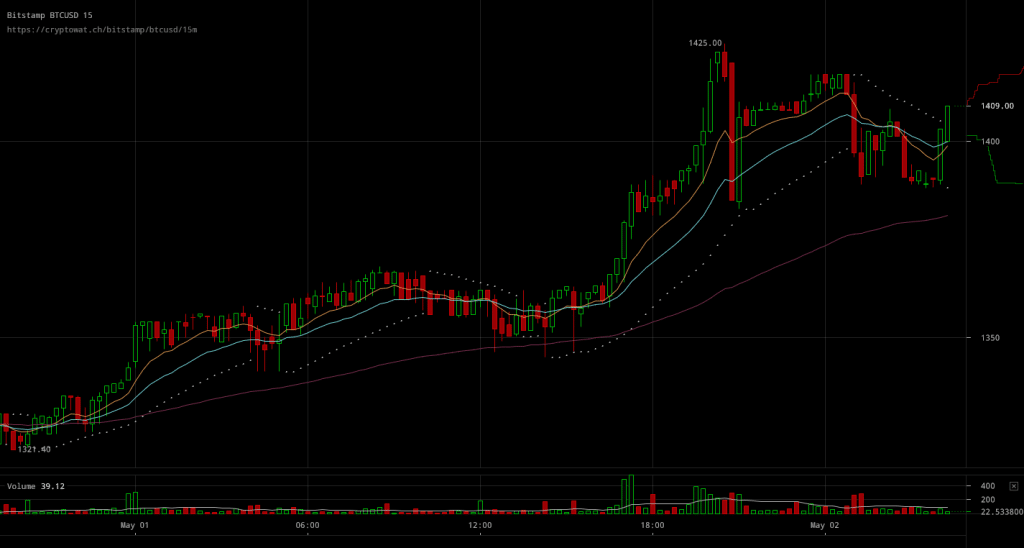 Bitstamp BTC/USD charts are indicative of how traders responded to the upward swing that came through the rising pattern bitcoin markets were experiencing. Traders continue being bullish as support seems to be coming through for positive developments. Whilst the selling pressure has continued to pressure bitcoin prices below $1400 through the last few hours in spite of the rise, resistance seems weakened. At the same time, levels of support for the newly reached price levels already seem to be forming and with quite a bit of strength too.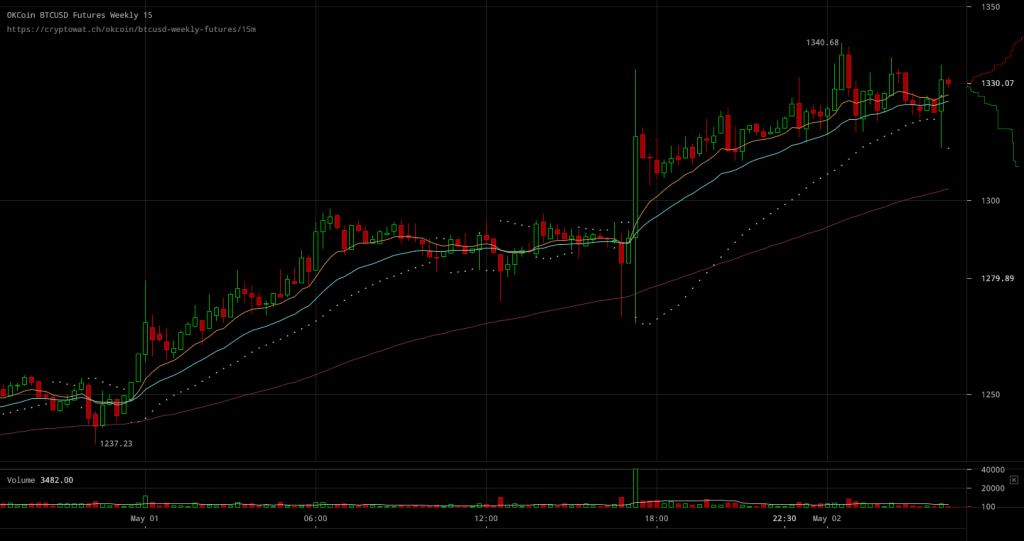 OKCoin BTC/USD weekly futures markets seem to be positively affected by the recent overturn of exaggerated positivity and have started supporting prices closer to live BTC/USD rates. Futures traders appear to have gained confidence through the overall bullishness observed in the market's sentiment lately.
Overall, the recent overturn surely has been having a very positive effect on bitcoin markets, with traders being increasingly bullish amid growing trading volumes. BTC/USD rates are now starting to move closer to $1400 price levels again and showing great momentum to surpass such levels once again as well.