As the rally pushing the price up seems to have been brought to an abrupt end by large sell orders in yesterday's trading session profit taking seems to have started becoming a leading force in BTC/USD markets. Bitcoin's price even fell below $930 but has since recovered above $950.
Major Signals
Trading volumes have persistently been much higher than average in the latest trading sessions, although today's trading volumes are down compared to the ones of previous trading sessions.
Selling pressure is outmatching buying pressure as more and more traders seem to be losing interest in riding an eventual continuation to the rise, letting, profit taking take over.
The market's sentiment certainly seems to have shifted away from how bullish it was at the peak of the rally, yet support for pre-rally levels has not been breached.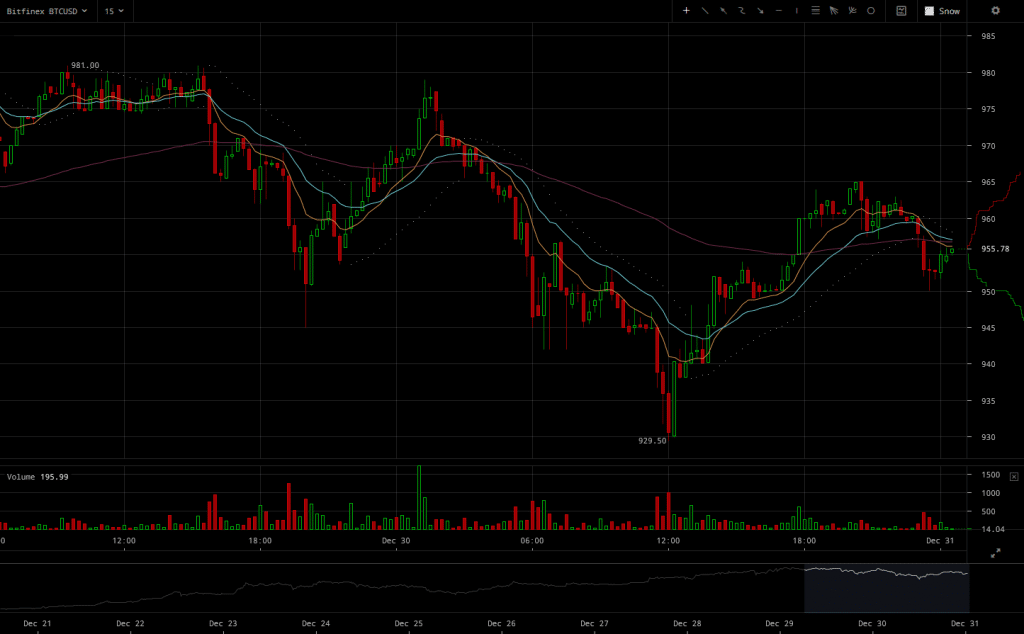 Bitfinex BTC/USD charts make it apparent that selling pressure stands behind more significant portion of the market's movements in today's trading session amids volatility. However, BTC/USD markets have not taken a complete downturn. All and all, It's also important to remember bitcoin was trading below $900 on Christmas, a level that has not been breached yet.
While we didn't see bitcoin's price reaching above $1000, the fact that there's support for levels above $900 after such breaks through resistance makes for a good base for the market's future outlook. After all, volatility sure is expected after such rallies, and profit taking is always bound to take place.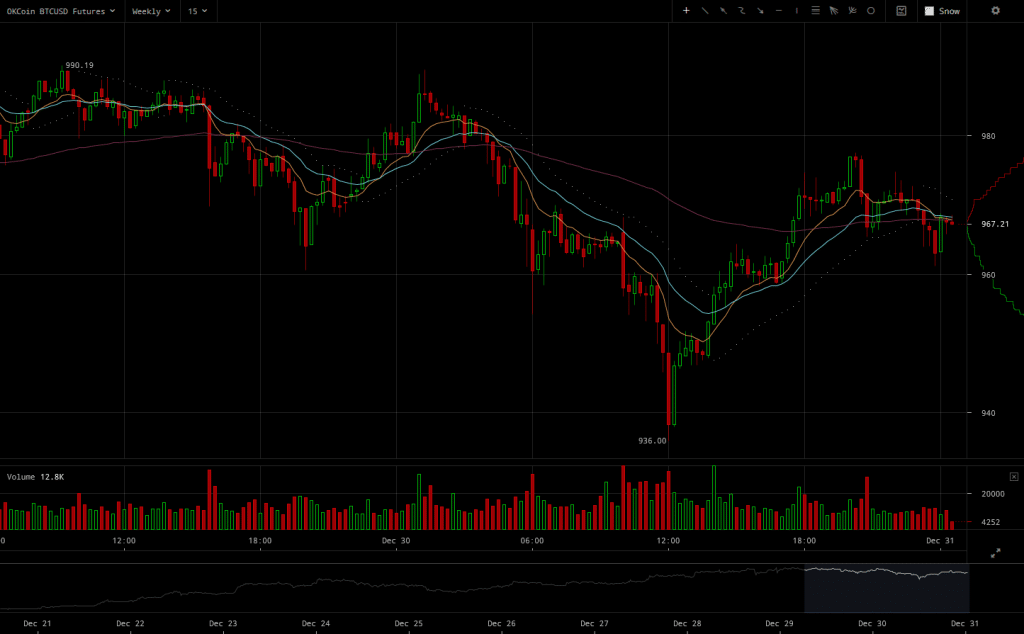 Futures markets on the other hand,seem to have been exaggerating on sell orders quite a bit throughout this trading session, but the current recovery also appears to have received a proper follow through from futures traders in OKCoin's BTC/USD Weekly Futures charts.
In summary, in spite of the fact that bitcoin's price fell below $930, the recovery after that fall makes it feel like it's not all gloom and doom in BTC/USD markets. The markets sentiment isn't particularly bullish but traders were surely expecting such volatility as it's not all bearishness either.