A bullish mood is back in bitcoin markets as BTC/USD rates rocked past resistance with the help of strong buying pressure. After peaking close to $1230 levels, the price appears to be settling highly above $1200 with no signs of bearishness. Support above what was previously perceived as resistance has already formed too, in a development that propelled markets in a significantly bullish sentiment.
Major Signals
After selling pressure appeared to have quieted down, immersive buying pressure took off to help BTC/USD rates break right through resistance levels
The recent upward spike follows what could now be perceived as a sideways trading trend the markes was going through
Support appears to have already formed in such a fashion that would certainly help increase the potential for a future price rise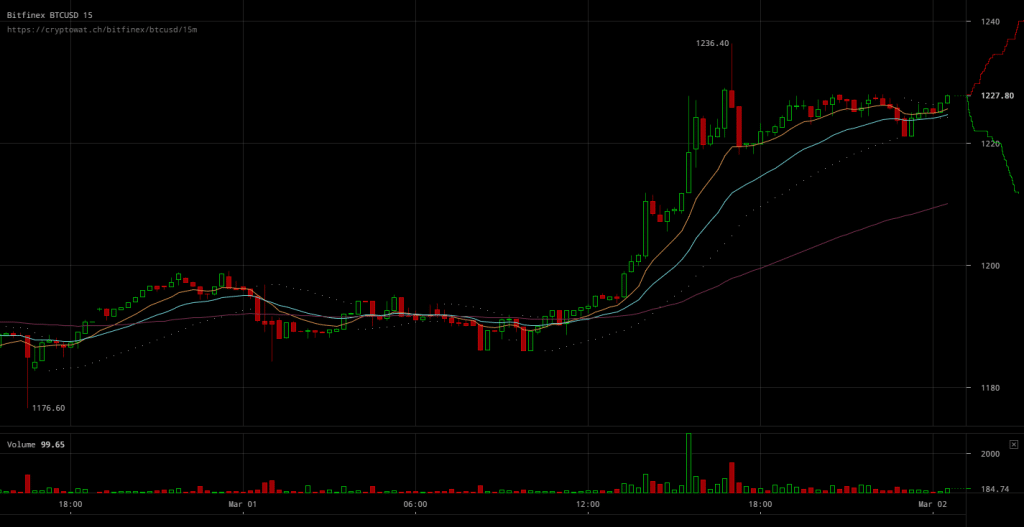 Bitfinex BTC/USD charts make the overturn seem apparent, as bitcoin prices rose from price levels below $1190 to a top close to 1230 in just a few hours. The market's sentiment went through an apparent and sudden change, yet traders appear to be welcoming the rise so far. And long as selling pressure can still be thwarted, a further rise for the price wouldn't be unlikely either.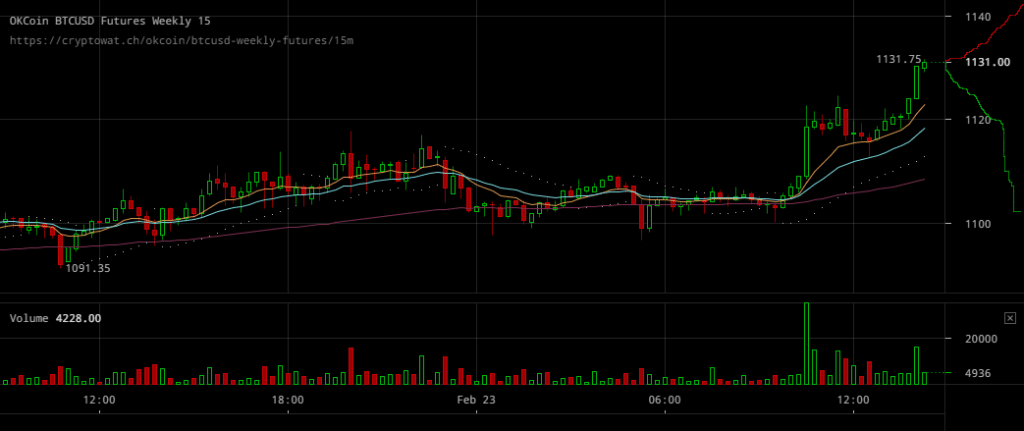 OKCoin BTC/USD weekly futures charts show that futures traders might still be a little conservative as to how they perceive positive developments lately, yet the negative margin between futures rates and live BTC/USD prices has shrunk considerably after today's developments. Perhaps futures traders are starting to see more potential for positive price swings as a better base begins to be built after a new all time high was reached.
Overall, the sudden upward spike didn't seem to be taking markets by surprise. The reception the upward price swing has was very positive and is indicative of how markets can still welcome a rally, even showing support for it.