Bitcoin markets are continuing to be bullish as the recent price rise also triggered a sizeable increase in trading volumes. Large buy orders keep pushing the price up, with the market's reception to the current price rise still being positive. Whilst selling pressure is still present, significant price falls have yet to be recorded amid the current market setting.
Major Signals
BTC/USD rates kept rising through resistance levels, peaking at a top of $1280, up until selling pressure started having a more significant effect.
Whilst resistance has proved to be easily broken through, a new level of resistance has been formed at $1280 even after the recent rise.
Bitcoin markets keep showing off the momentum they currently have through bullish signals as upward spikes keep being welcomed in the market.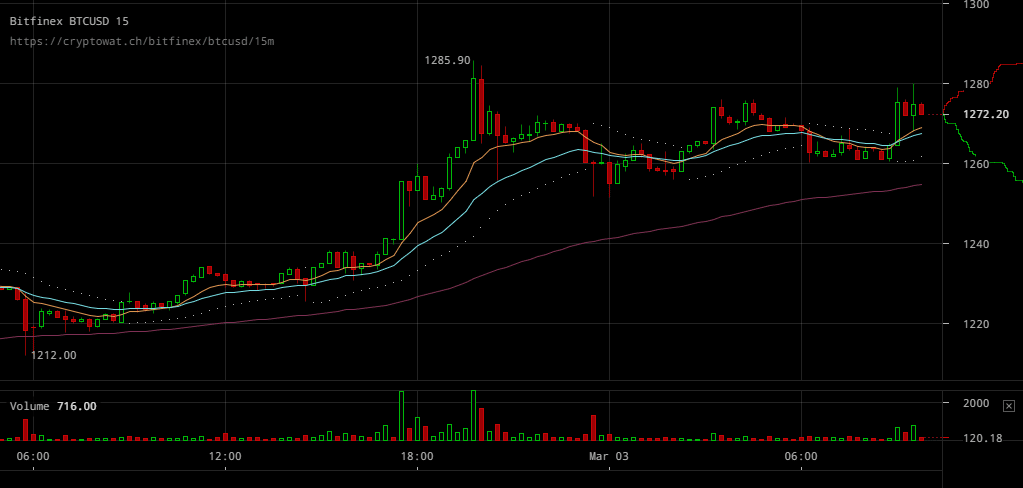 Bitfinex BTC/USD are indicative of how markets are continuing to welcome bullish developments with a remarkably positive reception. Till now, traders might have gotten used to following up to upward spikes with more positive feedback on the market, and the recent price rise is no different. The price climbed from a fall below $1120 levels up to current levels.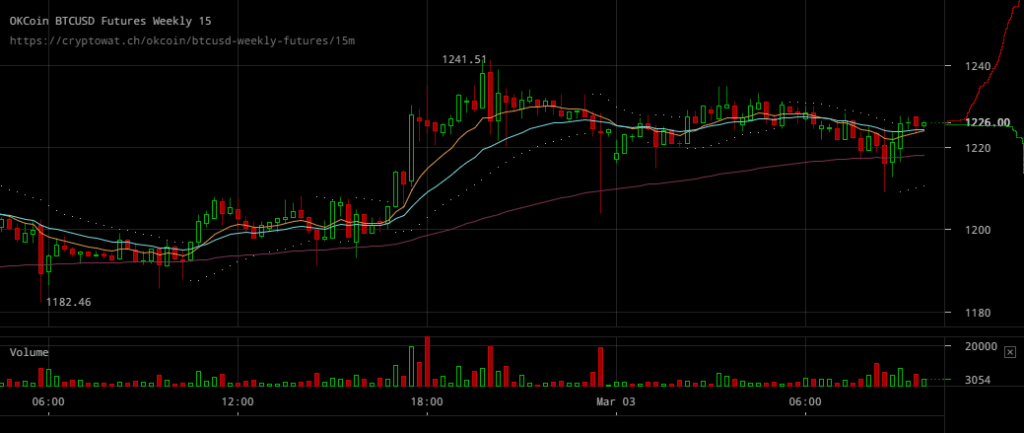 Recent developments have somehow made futures traders more conservative about potential outcomes. While OKCoin BTC/USD weekly futures markets were measuring their positivity, recent developments have left futures rates struggling to follow up with recent developments in the now bullish live bitcoin markets. The gap between futures rates and BTC/USD prices.
Finalizing, it's important to note that whilst bitcoin prices might appear to be going through an uptrend, the recent rise only happened through a trading session with increased trading volumes. Even though bitcoin traders might have been waiting for such a major development to follow up with support for another price rise, the fact that there was no pre-existing support showcased is indicative as to why some traders might not find new levels sustainable.