Bitcoin markets came to a turning point as prices reached close to $2500 price levels through the day. Bitcoin traders are continued to push prices up, beginning from a starting point below $2300 only for the price rise to peak close to $2500 price levels. This development was followed by a swift correction, driven by sizeable back to back sell orders.
Major Signals
Bitcoin prices broke out of the bearish trend that was plaguing markets through the last few days, although briefly.
The majority of traders didn't appear quite ready to welcome a more extensive price rise as prices were ultimately lead to a fall below $2400 levels.
Prices are currently settling around $2400, yet resistance appears to be much more sizeable than the underlying support.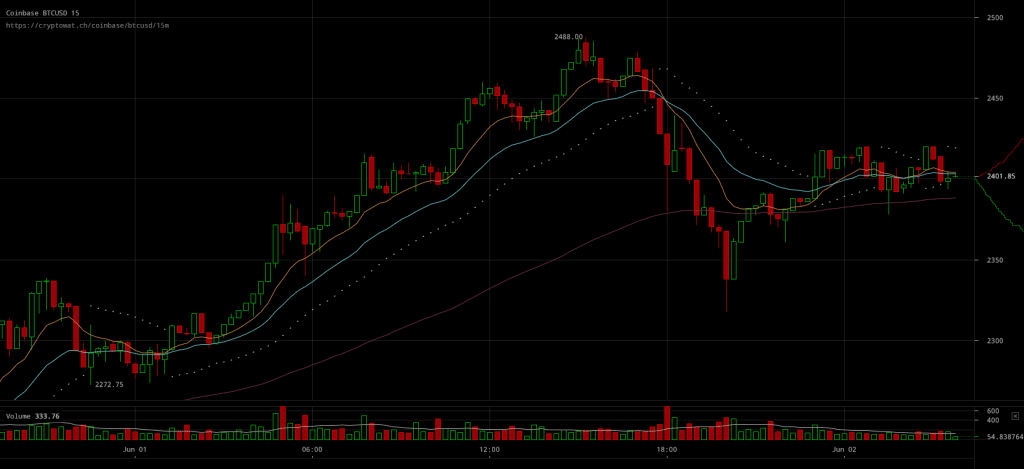 GDAX BTC/USD charts are showcasing how the momentum of the price rise was ultimately halted by the downward spiral markets entered into after the peak was reached. Traders are surely starting to feel a tendency to break away from downward pressure, but on the other hand the market's sentiment isn't all bullish either. The preceding trading sessions is indicative of what a hard time traders would have if they tried to break away from the overall negativity in the event of an attempted recovery.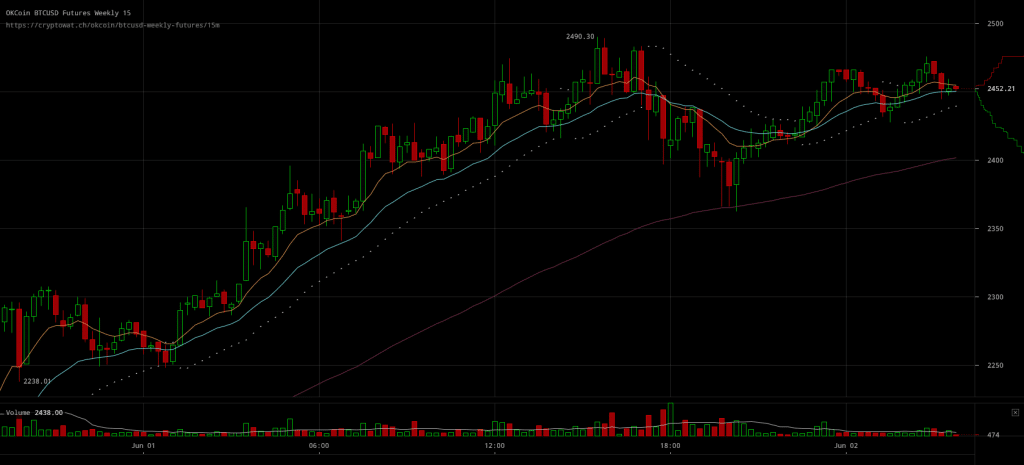 OKCoin BTC/USD weekly futures charts on the other hand, are showcasing how futures traders are discounting the recent fall in their optimism. The market sentiment futures traders have adopted remains bullish for the time being as futures markets keep maintaining a positive spread above live BTC/USD prices.
All in all, the recent upward swing is surely a positive development but the overall mood of the market is showcased by the hardship a price rise would seem to go through. With trading volumes remaining relatively high, traders are at fighting a battle against the underlying selling pressure and profit taking.