Bitcoin markets are continuing to be into a volatility spiral that's causing prices to swing at both directions rapidly. This is something especially observed within the preceding trading session, after a downward spike causing a price drop down to $2330 levels was followed by a recovery, markets highlighted the potential volatility is showcasing within the last few days.
Major Signals
Trading volumes remain relatively high as bitcoin prices are on a slightly positive path, continuing to trade above $2400.
Breaches of support weren't rare through the last trading session but prices did for the most part remain above recently reached levels.
Pressure from either direction seems somewhat balanced at the time being but resistance might be a bit more prevalent after the slight positivity recently.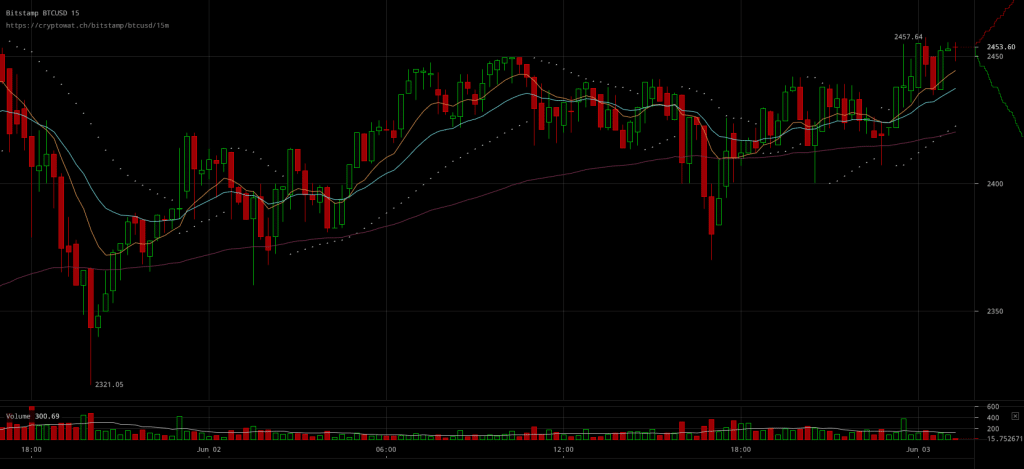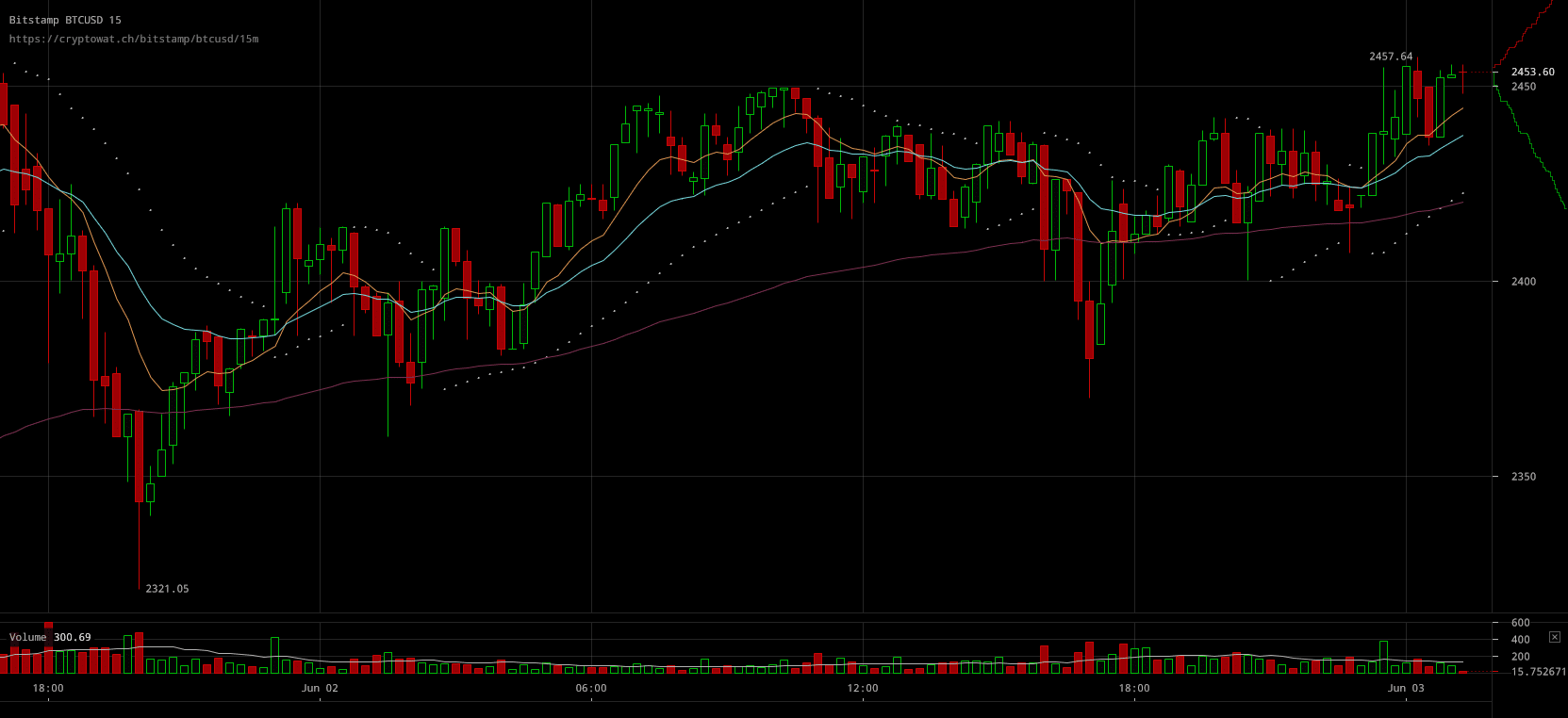 Bitstamp BTC/USD charts are showcasing how markets might be a little indecisive as the overall outlook doesn't indicate any apparent trend at either direction. The conclusion markets might be coming to for this trading session is certainly a slightly positive remark in response to a major price fall. While the market's sentiment is certainly not ready for another rally the base being set for the price is surely great foundation.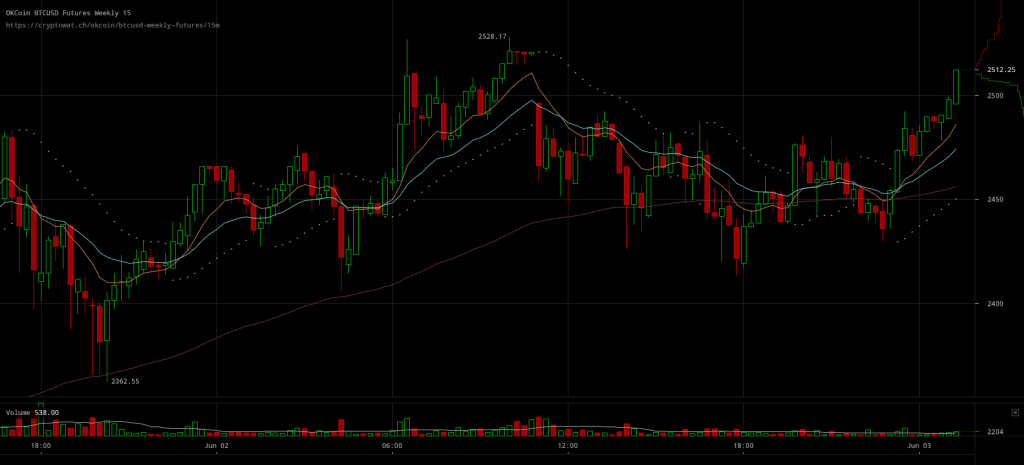 OKCoin BTC/USD weekly futures charts show how futures are now rising $250o, topping live bitcoin prices with a positive spread. The outlook futures traders are counting on is apparently more bullish as they've been setting a positive market sentiment in their markets. Contrary to the price fall, the slight rise received an exaggerated response from futures traders and the spread has since remained.
All in all, the sentiment doesn't seem to be allowed to bread down to a more bearish one, yet resistance along with selling pressure are playing an important role in putting markets into this volatile state. If a major development was to occur, more support would be needed to make a price rise sustainable amid the current uncertainty and pressure.