Bitcoin markets are continuing to give into the bearish pressure that's put on prices by bearish traders through the last few hours. Break throughs are seeming increasingly harder as the momentum the market builds up for gets crashed every time a break through seems likely. Just today, BTC/USD rates peaked above $2350 briefly only for prices to crash hours later with a major downward spike.
Major Signals
Markets appear to be entering a downward spiral after attempts for recoveries with such resistance.
The market's sentiment is surely bearish and traders are increasingly more cautious of downward movements.
The follow up to downward swings is particularly bearish, with the market's trends continuing to fall behind the overall negativity.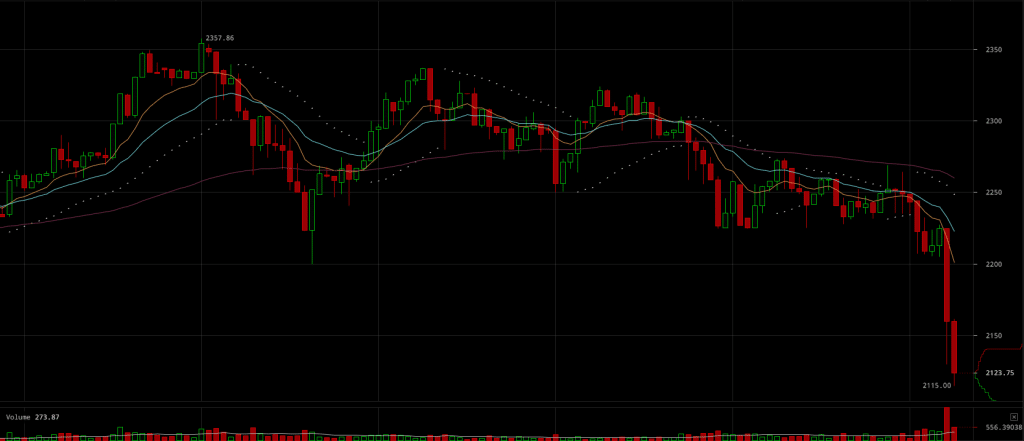 GDAX BTC/USD charts are showcasing how shreds of positivity get taken away from bitcoin markets bit by bit whilst no levels of support is proven able to keep bitcoin prices from falling. A recent downward spike pushed bitcoin prices down below 2120 levels, and there doesn't seem to be a positive counter response coming up against it in so far.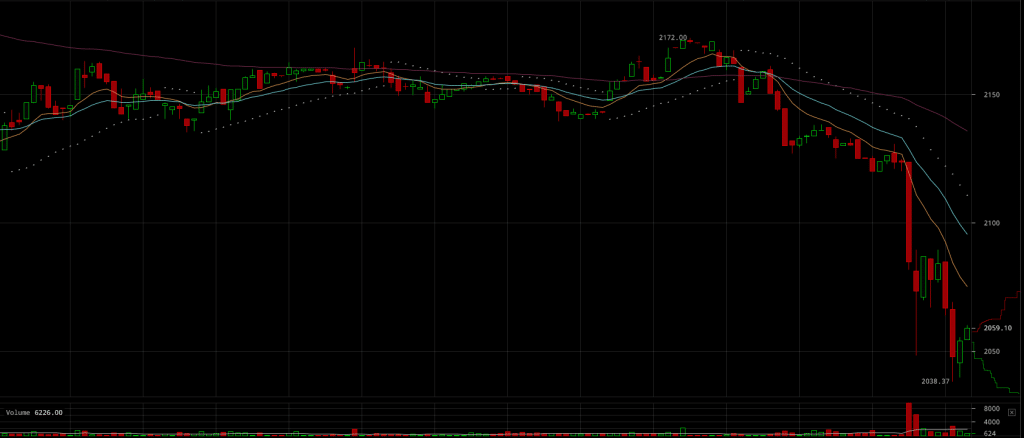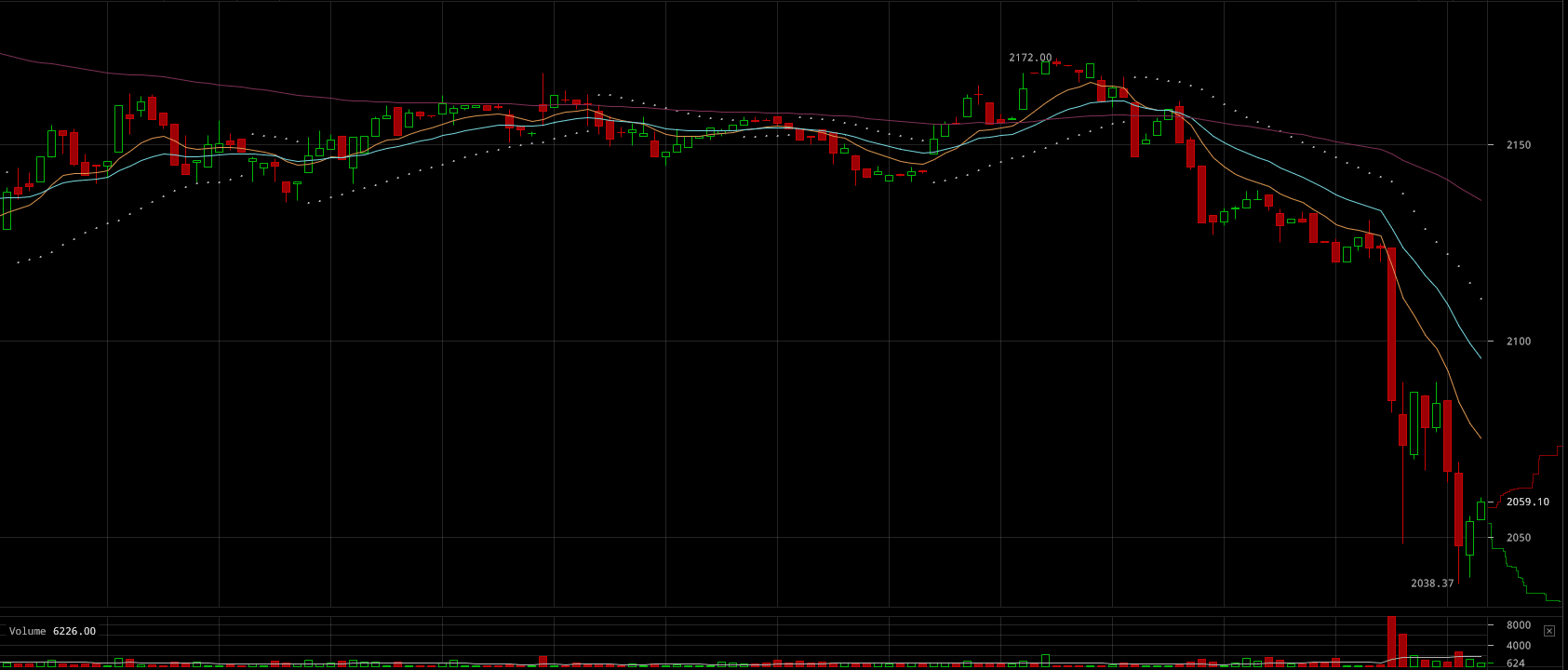 OKCoin BTC/USD weekly futures charts showcase how futures traders are following up on the recent price fall that doesn't seem to be having a bottom. Futures rates maintain a premium of almost $100 as live BTC/USD rates continue plunging with a large selloff taking place. While a recovery currently seems unlikely, futures traders continue to reap on negativity, causing futures prices to decline further than live prices.
All in all, it's worth pointing out that the recent price fall comes after continuous attempts to show support for $2200 price levels. In spite of the frequency of breaches though, traders were holding on quite well until the recent crash. It's up to question whether or not markets will be able to recover, but what's certain is that the recent downward spike let out quite a bit of selling pressure that's showing potential to continue.