One of the latest news in the Blockchain and Crypto Currency communities is that Bitcoin (BTC) will be subjected to a "Coin-Split" before long. The split between the Blockchain and network can happen if the bulk of miners (through hash power) shift to Bitcoin Unlimited (BTU). Then, they choose to mine blocks higher than 1 Megabyte while other users remain committed to the BTC protocol. When this takes place, there will be two BTC tokens each following different protocols.
Probable Outcome
Positive – Each coin is replicated effectively in the BTU chain. You can have both BTC and BTU following a division.
Negative – The break-up can be risk and disorganized since all the crypto currencies stick together. It's necessary to divide them or lose your coins.
The key is to play it safe during a split and move to the other side with your coins (BTC and BTU) in one piece.
Current Situation
The Coin-Split is very precarious. The possibility of a cyber confrontation between BTU and BTC is very imminent.  It may even reach that point wherein the BTC exchange rate can plunge to a large extent. Don't hold more value in the currency than what you're prepared to let go of. Take command of your private keys if you will hold on to the Bitcoin. It's quite likely you may not get coins form the chain of you keep Bitcoin in an exchange; wallet like Coin Base, XAPO, or Circle; or any service holding your keys. One such exchange (GDAX) declared openly the user may not. Other exchanges did not commit any guarantees.
The answer is creating a personal wallet if you use any of the above-mentioned services. Send your coins to this wallet which will not keep your private keys.
Fundamental Solutions:
Print your keys on the paper wallet if you are not transacting with BTC or BTU in the near future but treat the currency as investment. Follow stringent security measures in case this is your preference.
Obtain any hardware wallet found in Bitcoin such as Trezor.org so your keys are in good hands. This wallet said users can access coins on both ends of Blockchain if the coin-split occurs.
Regular wallets are also not a hundred percent safe just like your mobile phone or personal computer. Avoid storing large amounts in these devices. Bitcoin Core and Bitcoin knots are full nodes that have the capability to provide additional security during a coin-split.
See to it you have back-ups for your private keys. This is a requirement of many wallets during installation. Don't omit the step.
The Coin-Split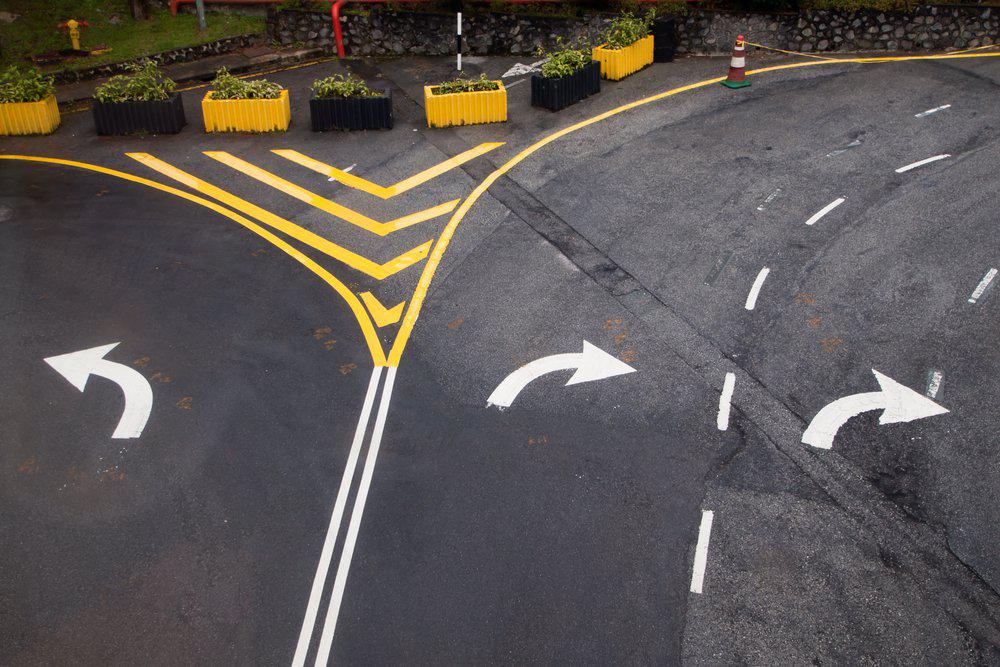 There is no "Flag Date" that Bitcoin Unlimited fixed for forking. In other words, forking may take place any time tentatively. Yet, the fork will all depend on coordination between miners and clear even to ordinary people. Once the BTU forks, there may be a lot of mess and this is expected from two hours or two days, and even longer.
Nonetheless, BTU does not have replay protection which denotes that any transactions happening after the fork will appear the same. These are picked up by the two networks if receivers of transactions transmit them to the other network. Refrain from sending transactions to prevent this occurrence until it is understandable to all parties what the situation really is like.
BTU does not take account of wipeout protection. The whole Bitcoin Unlimited chain is removed when mining power on the BTC chain leaves behind its BTU counterpart. It can only be aborted if BTU chain users act quickly. Accepting the BTU is not advisable until after BTU comes out on top.
The Aftermath
Users will have BTC and BTU on two sides of the fork if both chains last. They also get to control their private keys. Again, this is a difficult situation because once can spend the currency on one chain and spend the corresponding amount on the other side unintentionally.
It's possible to stay away from replay attacks. The best solution calls for band new coins that don't exist on the two chains since they cannot be used on both. You can successfully separate BTU from BTC by mixing old with new coins. Said process is complicated. However, certain exchanges are expected to offer coin-dividing services to deal with the issue. Simply send your Bitcoin to the exchange and it will credit your crypto currency account with Bitcoin and Bitcoin Unlimited. They may even repay transactions to ensure you receive the coins and divide these for you. Or, sell your fiat currency to interested buyers.
Stakeholders are looking at other possible solutions although there is no definite development yet until now. There may be wallets for BTC and BTU after the coin-split but it's necessary to upgrade your current wallet. Another option is to download a new one once this takes place. Don't accept transactions in your existing wallet unless things are very clear.
According to reports, Bitcoin Magazine as well as Bitcoin.org will announce other details about the coin-split and what users have to do. This is also meant to provide them with a clearer picture of the post-fork scenario. Wallets such as Blockchain and Electrum will permit users to upload their private keys. They will almost certainly have to undergo the same coin-split routine.
Operations are bound to go on if only one chain makes it even as there is no indication of how the post-fork condition will appear. In this case, users are also compelled to upgrade their wallets. Listen for further advice about this.
Failure
What is really sure, the Bitcoin experiment is a failure if the two chains do not survive and your private keys will become of no value. As a summary, the bottom line is to take control of your private keys. Avoid transactions after the coin-split. Use BTC Core or Knots as wallet if you decide to finally accept BTC for assurance and protection. Split your coins once everything has been settled.