In spite of the rise in trading volumes, the market's sentiment doesn't appear to be ready to welcome major bullish developments. Traders are continuing to give into the uncertainty that markets are ruled by at the moment.
Major Signals
Bitcoin prices did drop down to a low of price levels down below $2150, yet the recovery was swift.
Traders are surely contributing to the lack of positive developments by providing selling pressure with the space to act within markets.
Whilst bitcoin prices did peak above 2300 within the last trading session, markets are now having a hard time overcoming this price point after a fall.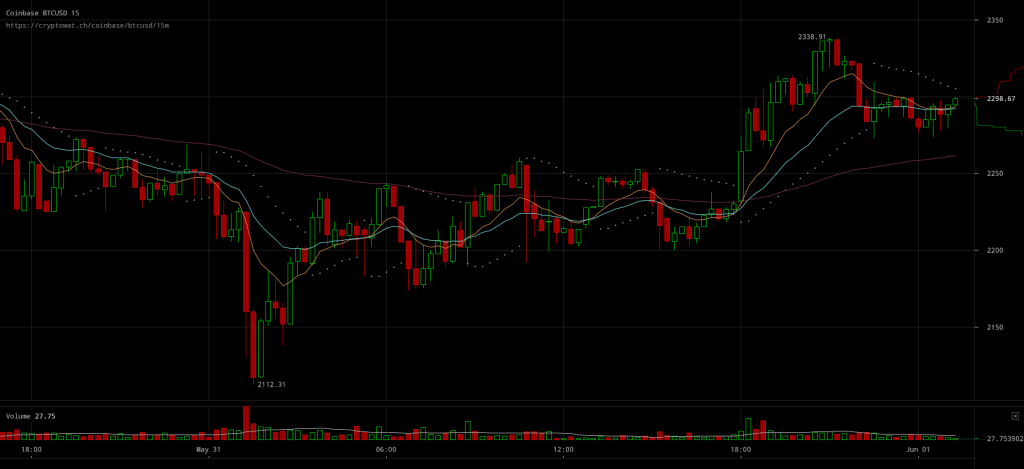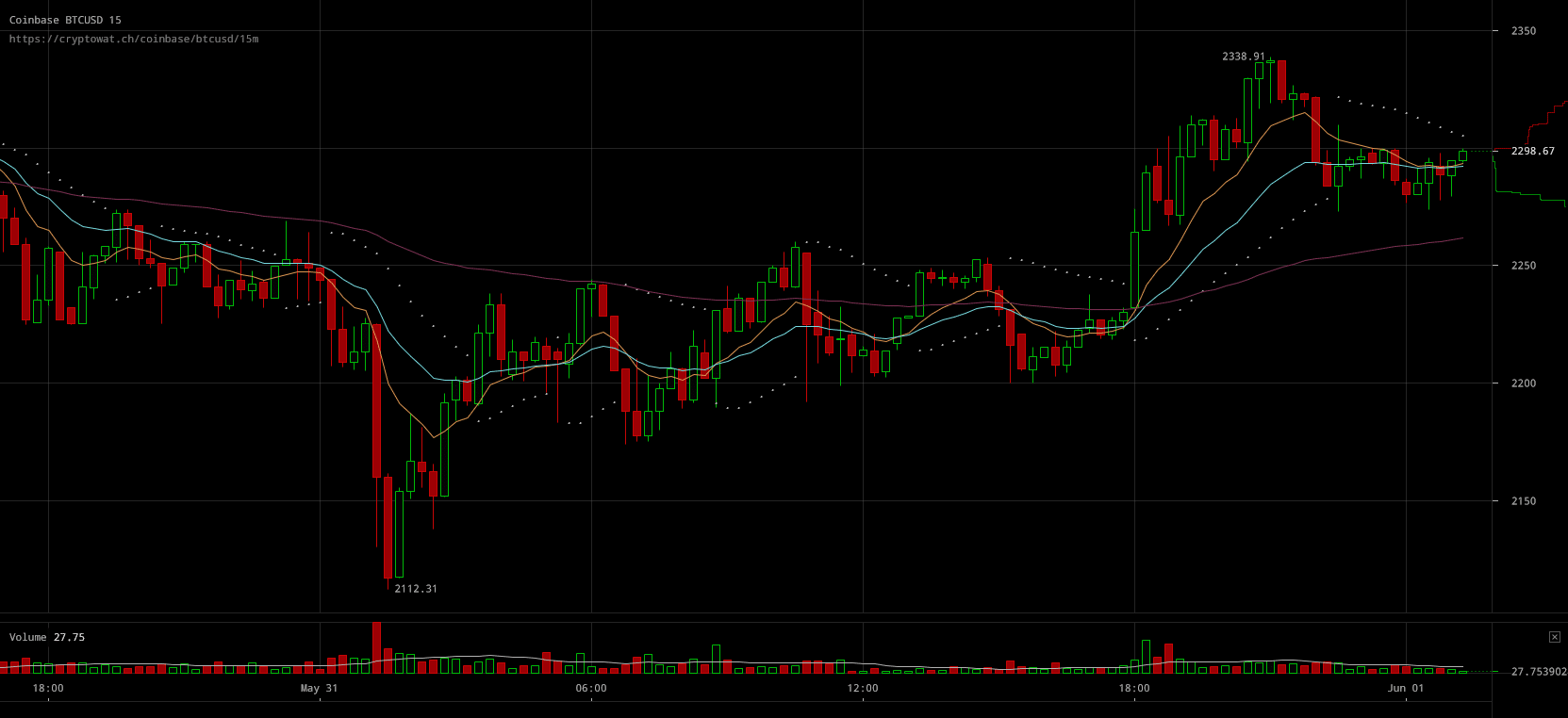 GDAX BTC/USD charts are indicative of how resistance was quick to follow right after a break through above the long awaited $2300. Markets are continuing to follow after bearish signals which if it weren't for the positive remarks by certain traders would have been having a more major effect on the market. Downward movements are mostly notable after break through attempts, but are ultimately balanced out amid the current market sentiment.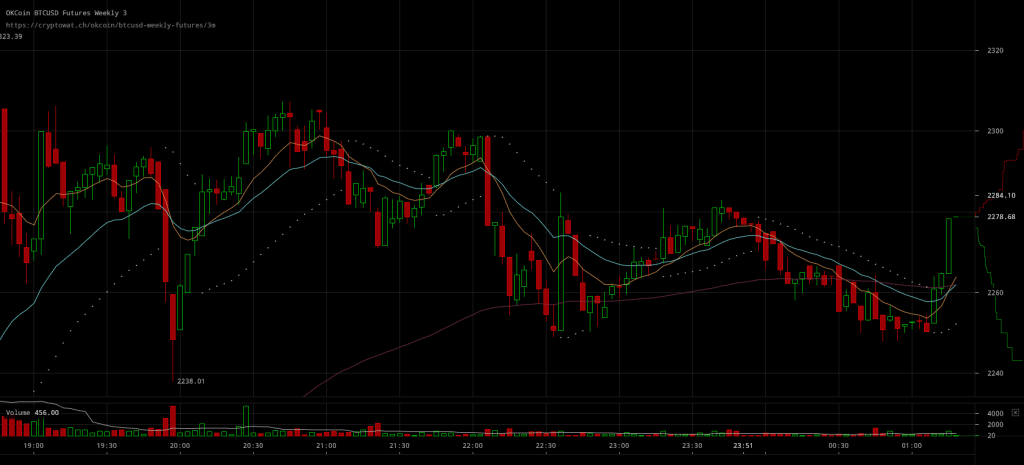 OKCoin BTC/USD weekly futures charts are showcasing how the current price pattern might be close to what futures traders are believing for bitcoin markets at the moment. Futures rates, while slightly more bearish, have sorely come closer to live rates than they were. It's surely notable that the lack of positive developments along with the recent price fall was what made the recently negative spreads smaller.
Overall, it's surely worth highlighting that the current market sentiment has traders somewhat divided. It's becoming obvious that certain traders were all for a more positive approach but were ultimately halted by underlying pressure. With such resistance, a further price rise would be hard to be sustained. Especially as we see prices fail to recover amid the currently high trading volumes.