Bitcoin markets chew threw several large downward spikes as selling pressure reached peak levels amid especially high trading volumes. In so far, BTC/USD rates dropped down to 1125 levels, in what feels like an unprecedented move after the mood established through previous trading sessions. While volatility ensued after the first downward spike pushing bitcoin priced under $1150 levels, but more selling pressure was to follow; with prices ultimately settling around $1140.
Major Signals
Whilst immersive selling pressure probably attempted to perform a hostile takeover on BTC/USD markets, prices kept looming around $1150 for quite a while
The sheer volume of the sell orders that caused the price drop is remarkable, and yet BTC/USD rates have settled around $1140 levels
In spite of the fact that bears didn't manage to cause a more major price fall, $1150 is starting to look like a resistance levels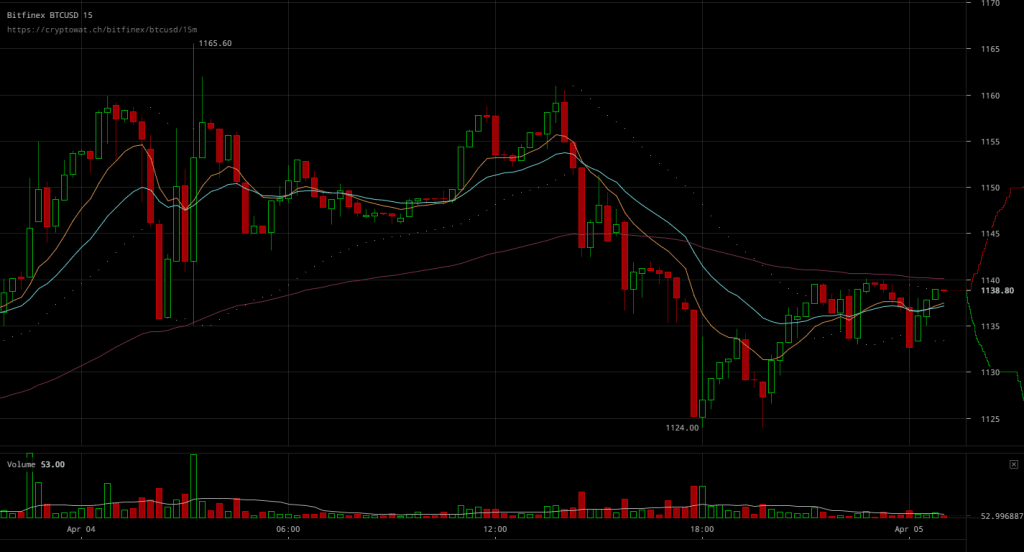 Bitfinex BTC/USD charts showcase how the peak above 1150 was soon followed by profit taking and quite a bit of selling pressure initiated shortly after the moment a recovery was signaled. As of now, a more major price fall appears to have been prevented but resistance doesn't appear to have been weakened. Most notably through, support also failed to form and in spite of it gaining some momentum, it is still outmatched at the moment.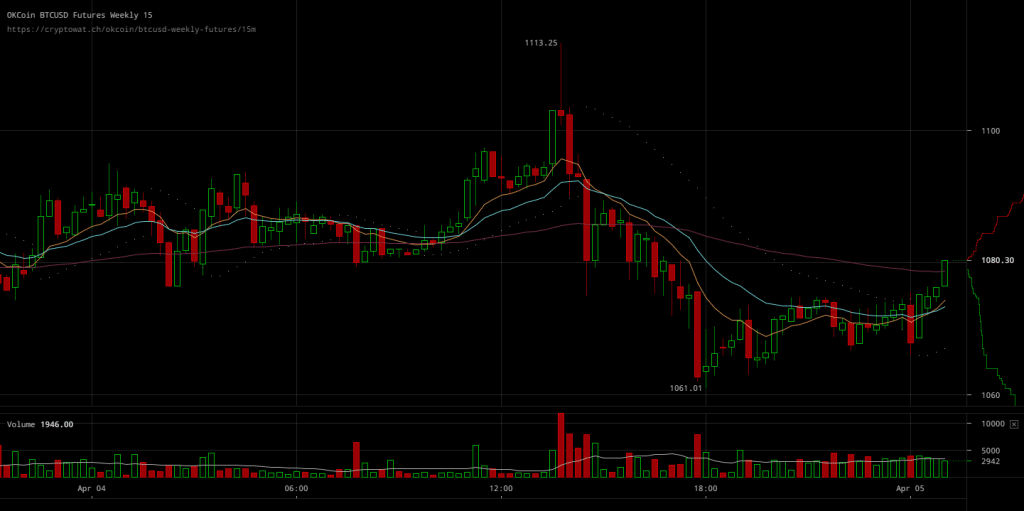 OKCoin BTC/USD weekly futures charts showcase how futures traders started exaggerated their pessimism for the prices outlook once again. Whilst futures rates peaked above $1100 at the time BTC/USD rates were recovering to recently reached levels, the following fall didn't help that mood go on.
All in all, the market's mood didn't see any further improvement after quite a few bullish signals through previous trading sessions. Yet, the fact that traders didn't allow volatility to bring markets into panic this way helping prevent a further fall, is certainly setting a nice base for the future.