Bitcoin markets have gotten quite the downturn after whales unloaded large sums of bitcoins shortly after the market's peak. Ever since that peak at $1166, the market appears to have given in to the pressure that hindsight the current downward pattern with large sell orders. Trading volumes have also begun going down, so it'd be safe to assume that BTC/USD rates might be settling at such levels.
Major Signals
The marke's sentiment is bearish after quite some time that BTC/USD markets were abstaining from giving in to bearish signals.
Traders are perhaps starting to believe that this downturn could mark the end of the market's rising pattern, as prices didn't stay above $1000 in spite of an attempted recovery.
BTC/USD rates are having trouble staying above $900 as the downturn appears to be continuing.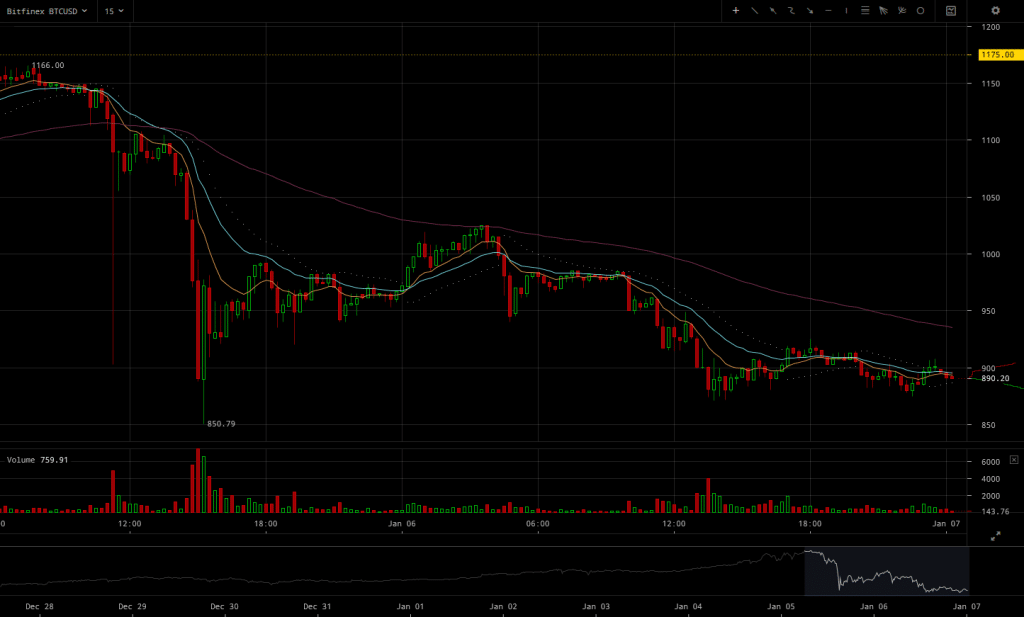 Bitfinex BTC/USD charts showcase how most traders are seeing no light after bearish whales took over the market in a hostile overturn. The large sell orders that pushed the price down to $850 levels proved to be detrimental for the market's future. The bullish market sentiment shifted in just hours, and in spite of an attempted recovery that pushed the price above $1000 levels, BTC/USD levels have only kept falling since.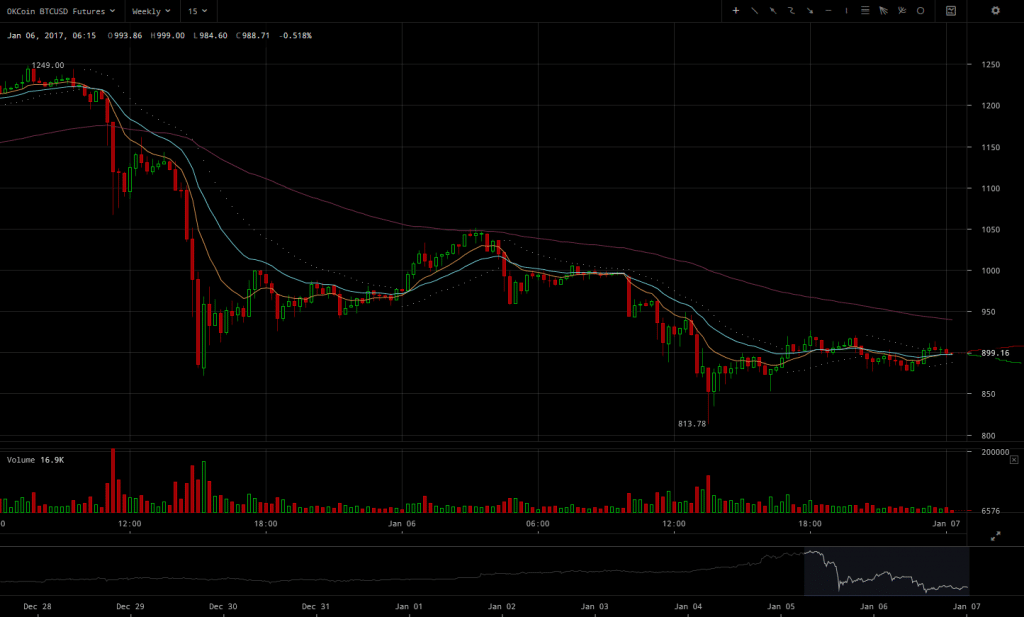 Futures markets are astoundingly bearish at the moment, as OKCoin BTC/USD weekly futures charts indicate. At several points throughout the trading session, futures prices remained lower than live BTC/USD rates. Futures traders appear to have exaggerated how far bitcoin's price could fall after the failed recovery but this pessimism is telling.
Overall, the market is as bearish as we hadn't seen since quite a while prior to the rally. As trading volumes go lower, we're seeing the price trading around $900 but with no reassurance that it couldn't fall much further below such levels again.