The recent break through resistance didn't leave bullish traders unchallenged. Resistance at $1200 seems to have been reconciled as the previous trading session had BTC/USD rates reach close to this level, but ultimately prevented a price rise beyond it. From the looks of it, bitcoin traders are really into forming resistance as sell walls below $1200 gained quite a bit of strength after the recent fall below such levels.
Major Signals
Bitcoin prices reached $1200 in three occasions, yet that didn't prove to be enough for the price to keep rising
Selling pressure appeared to have backed down, yet it's been showcased that it's underlying even through the last trading session
In spite of the lowered trading volumes, resistance now plays a much more major role in markets as buying pressure also starts being exhausted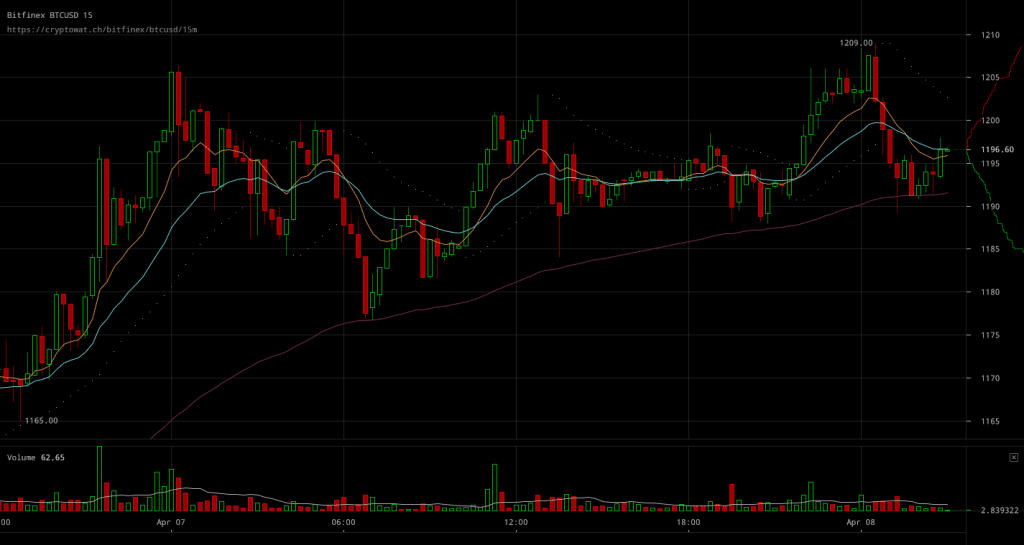 Bitfinex BTC/USD charts are quite indicative of how sell orders came forth after the third rise to $1200 levels within the same day failed to form a base for a more significant price rise. It's still unsure if traders might be losing faith in the markets potential, yet traders seem to be having a hard time maintaining $1200 as resistance started building up.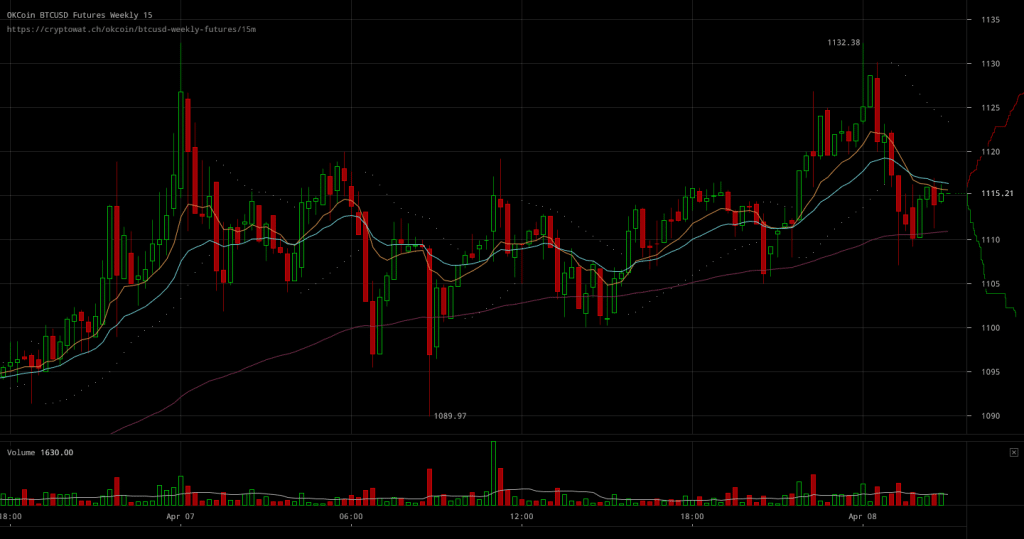 OKCoin BTC/USD charts are still indicative of the divide between futures rates and live bitcoin prices. Futures traders might not yet feel comfortable counting on more positive developments after the recent price rise but today's spikes certainly touched futures markets. Although downward spikes seem to be having a more notable effect on futures.
Finalizing, it's important to remember that the recent price rise happened through a market sentiment that favored a rally. Now with shrinking trading volumes and resistance seemingly growing, it'd be natural to see prices go down. However, if underlying support comes up, it'd be safe to assume that markets would have a nice chance to built on the market's sentiment for positive developments.