Bitcoin markets have remained bullish after a significant break through resistance and three year high point. The price kept rising throughout the first day of the year after rising above 1000$ levels, with trading volumes remaining relatively high.
Major Signals
Market sentiment kept being bullish, as selling pressure had no apparent effect on the market, with large sell orders being recovered from in a matter of minutes.
Large sell orders have however now started making an appearance as more traders might be feeling that the rally has reached a peaking point.
It also became apparent that no support levels are here yet to keep the price above 1000$ as large sell orders managed to make the price fall at below $995 levels.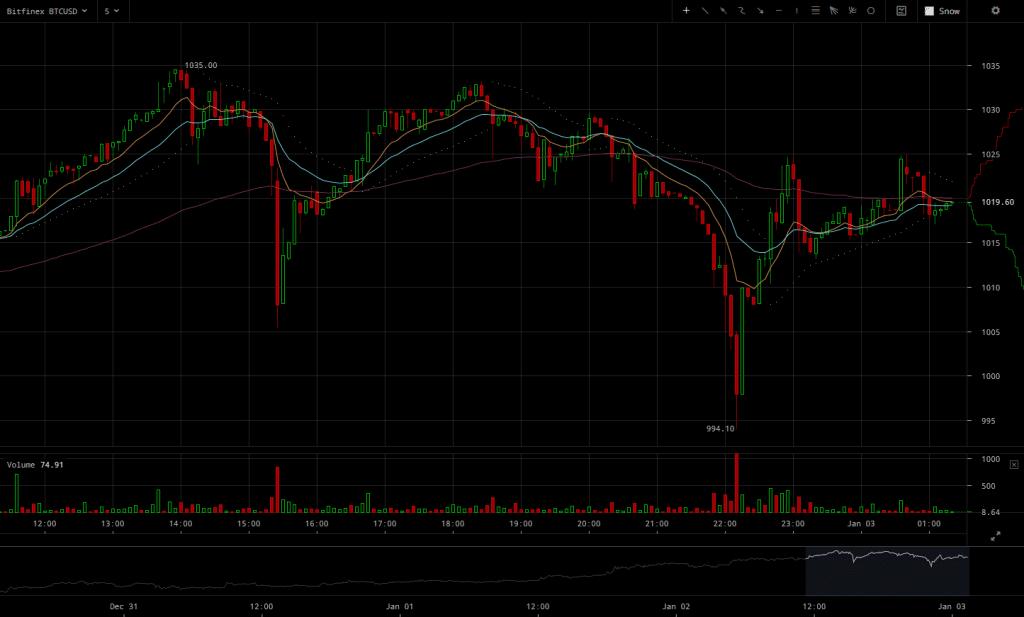 Bitfinex BTC/USD makes it apparent that post-rally volatility has surely started settling in. While trader's aren't necessarily losing confidence in the rally, provided that recoveries from downward spikes were swift, some traders are surely cashing out; perhaps thinking that this might be a peak point.
The recovery following the recent downward spikes seems to be driving the price at levels around $1020, yet some selling pressure seems to be making an appearance, trailing behind large downward spikes that the market has recovered from.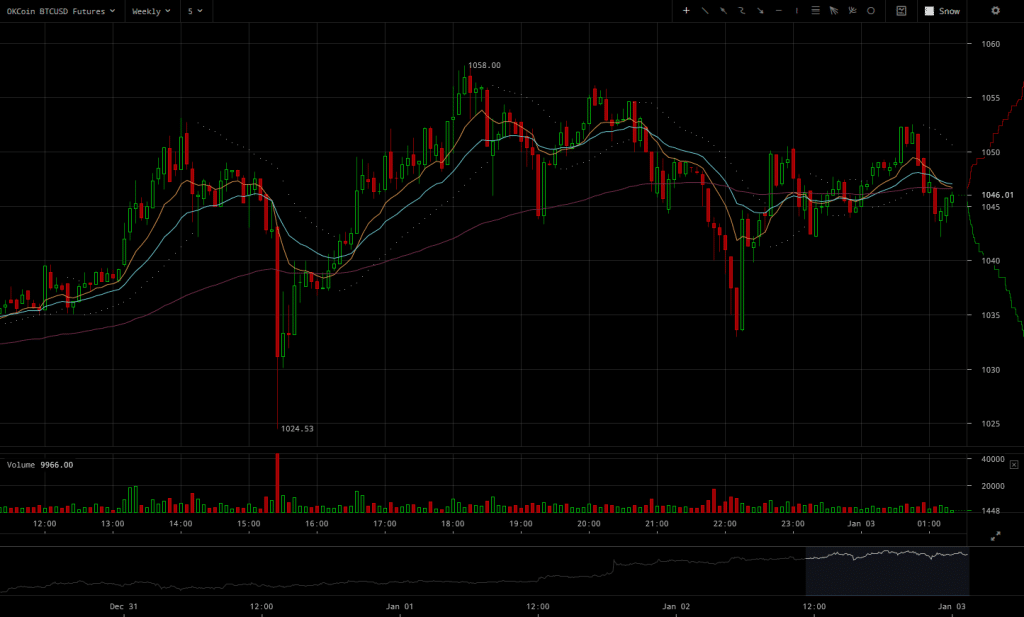 Future's markets don't seem to be in consistency with the recent halt in the short uptrend of live markets. While downward spikes were also reflected in OKCoin's weekly futures markets, the marginal difference between the markets still remains large and downward spikes don't seem to be affecting future's prices as severely.
Overall, it's important to note that volatility is sure to be expected after such a significant break through resistance. The price might have briefly fallen below the recently achieved level of $1000 but this doesn't imply an end to the long term uptrend. Especially since the market