Bitcoin's price seems to be flirting with support levels at $765 levels as selling pressure keeps affecting the market. BTC/USD markets appear to have entered a downtrend in spite of trading volumes picking up.
Major Signals
Bitcoin's price has only kept falling following a short lived rally that pushed the price above $770 levels for a short period of time amidst lower volumes.
Profit taking from earlier trading sessions could still be having an effect on the market's movements.
Buy orders pushing the price in live markets up are only met with selling pressure while futures markets still don't have a good outlook.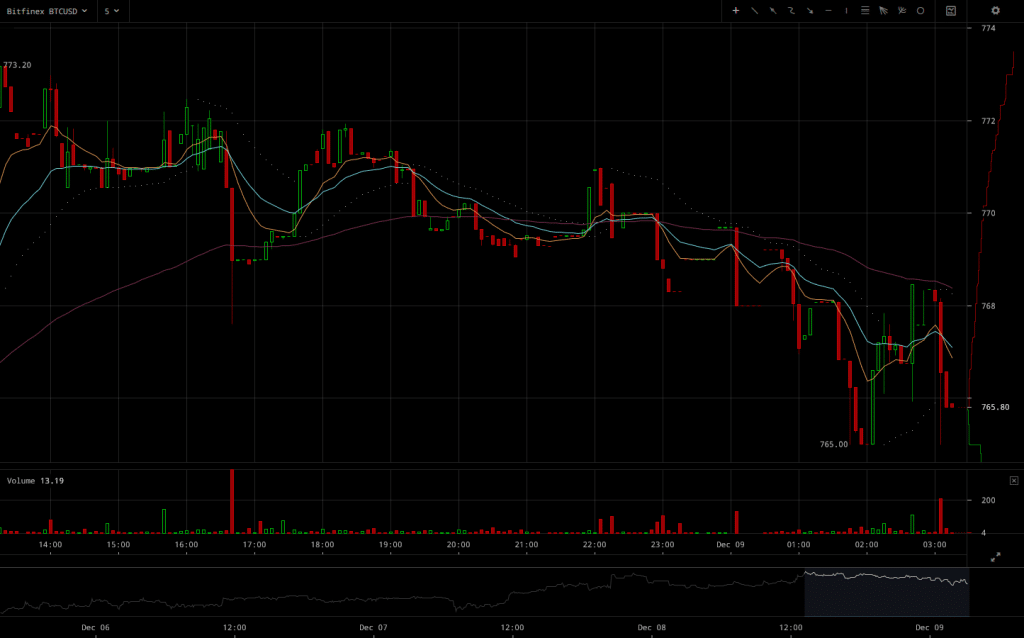 Traders in Bitfinex's BTC/USD market seem especially pessimistic after yesterday's trading session. The market's sentiment seems to have gone down with buying pressure, that's being outmatched by resistance and selling pressure after trading volumes are climbing back to normal levels. If the downtrend continues we might see bitcoin's price falling below the fairly recently established $765 support levels.
However, it's important to keep in mind that this downtrend follows a break through resistance at the $770 levels so it might be part of the volatility that usually follows such events. Yet, it's still a continuation the observed pattern in what seemed like a shift in the market's sentiment from preceding trading sessions.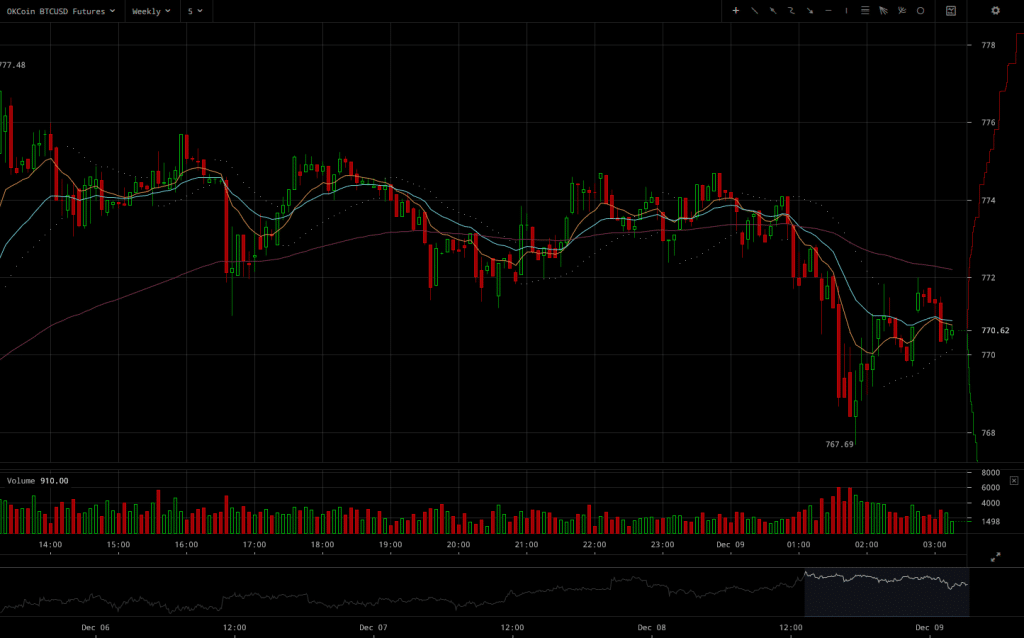 What's noteworthy is that the margin between OKCoin's BTC/USD weekly futures and live markets seems to have grown, which probably indicates that futures traders might be counting on less pessimism in the following trading sessions.
Overall, markets seem to be divided once again; with futures traders that seem to have briefly stopped being pessimistic while buying pressure in live markets feels to have come to a halt in comparison to trading sessions of previous days. It remains to be seen if the market won't stand this bearish market sentiment for much longer, but there there isn't much evidence suggesting that it'll stop soon.