Bitcoin markets entered another price rise trend through the last trading session, with traders pushing for higher prices through the course of the day. The recent overturn appears to be a result of a more or less collectively acceptable notion that the market's sentiment is improving as back to back buy orders pushed the price up. Interestingly, BTC/USD rates dropped slightly after coming ever so close to $2600 levels yet resistance doesn't appear to be outweighing support.
Major Signals
Amid trading volumes that are only moderately high compared to days that the market was peaking amid the past rally, prices are on a trail for recovery.
Traders are pushing for a price rise through back to back buy orders in a way that doesn't leave much space for downward pressure to affect markets.
Prices rose from higher $2300 levels up close to $2600 in just a day, but from what it seems the peak of the most recent rally could be seen as a resistance level to be broken.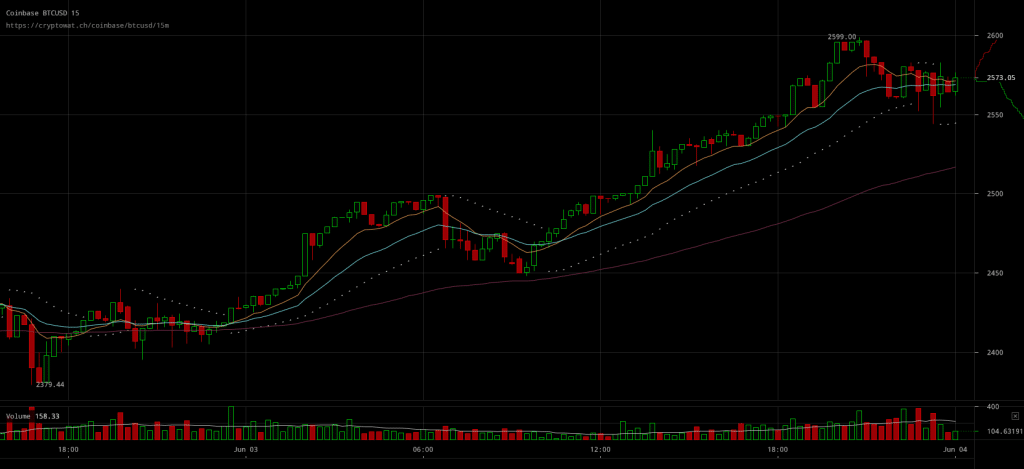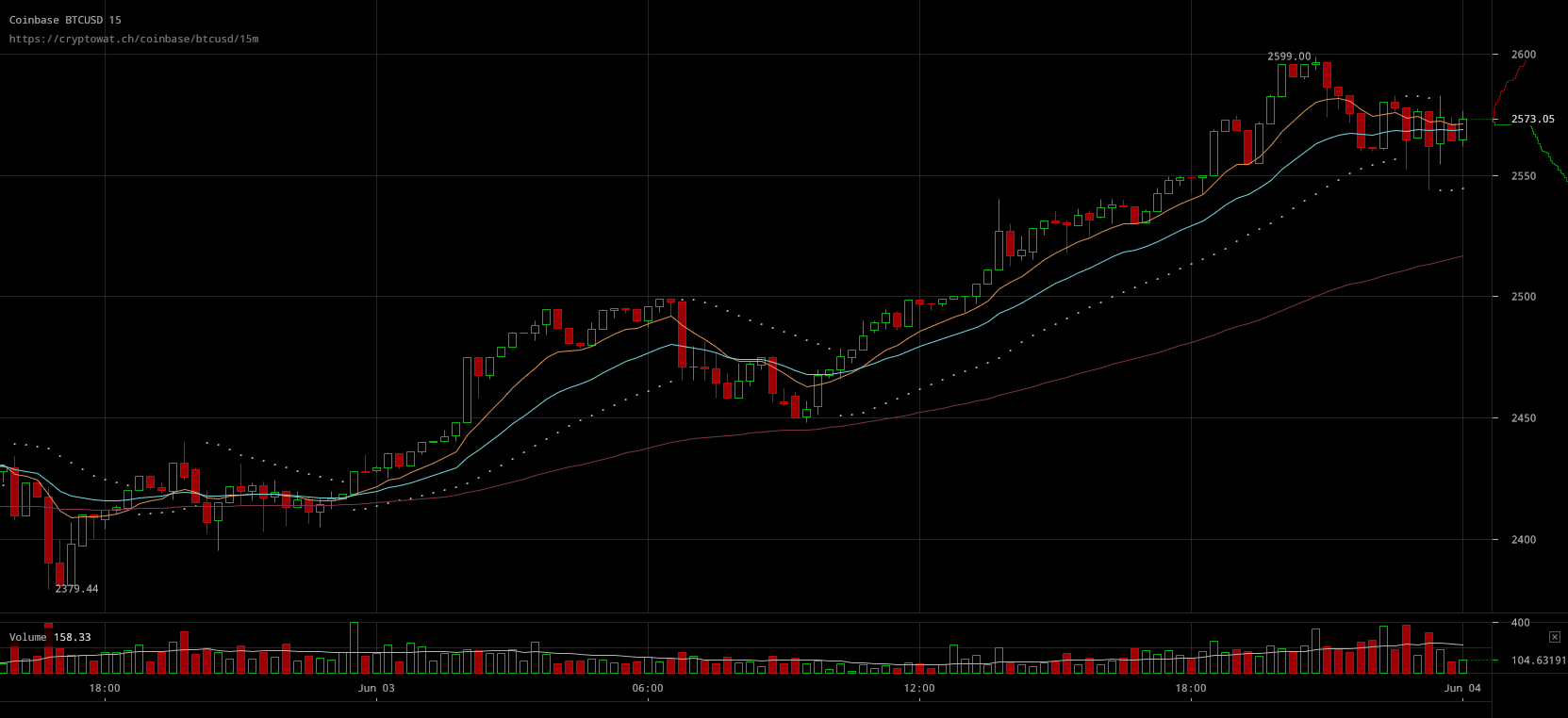 GDAX BTC/USD charts are showcasing how markets might be entering a more consistent overturn as this time the price rise happened through what appears to be a more organic turn of events, with back to back buy orders leading the positivity markets seem to be following.
OKCoin BTC/USD weekly futures charts are showcasing how futures traders were led to an abrupt downward correction, ending the bullishness of futures traders and ultimately putting futures rates to trade slightly below live prices. This that happened at the time an otherwise negligible was taking place in live markets.
The market's sentiment has surely improved as traders continue to show support for the newly reached levels in spite of the recent rally being met with a slight price fall directly after reaching a peak right below $2600 price levels.