Bitcoin markets have been interestingly bullish as FIAT withdrawal issues continue in Bitfinex for another day. Trading volumes might not be astoundingly high yet the existing buying pressure is so far managing to negate the presence of selling pressure. With prices peaking at $1280 levels, it's now evident that the market's sentiment is set to push prices up.
Major Signals
BTC/USD prices are reaching above resistance levels in spite of the underlying uncertainty.
The market's sentiment is apparently bullish as prices manage to keep rising with relative ease with selling pressure having backed down.
In spite of the large rally pushing prices from $1240 levels up to $1280, prices are now settling close to peak levels, above $1270.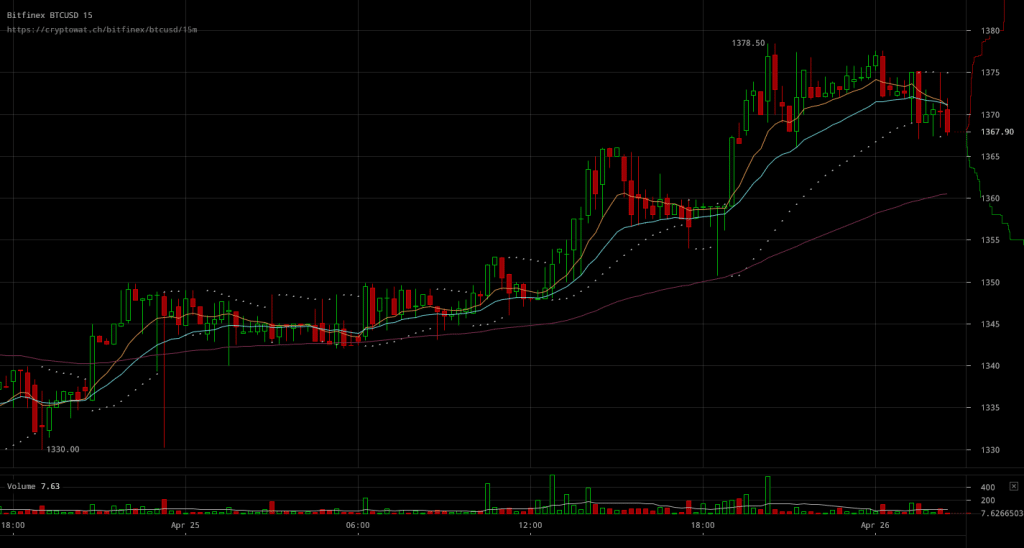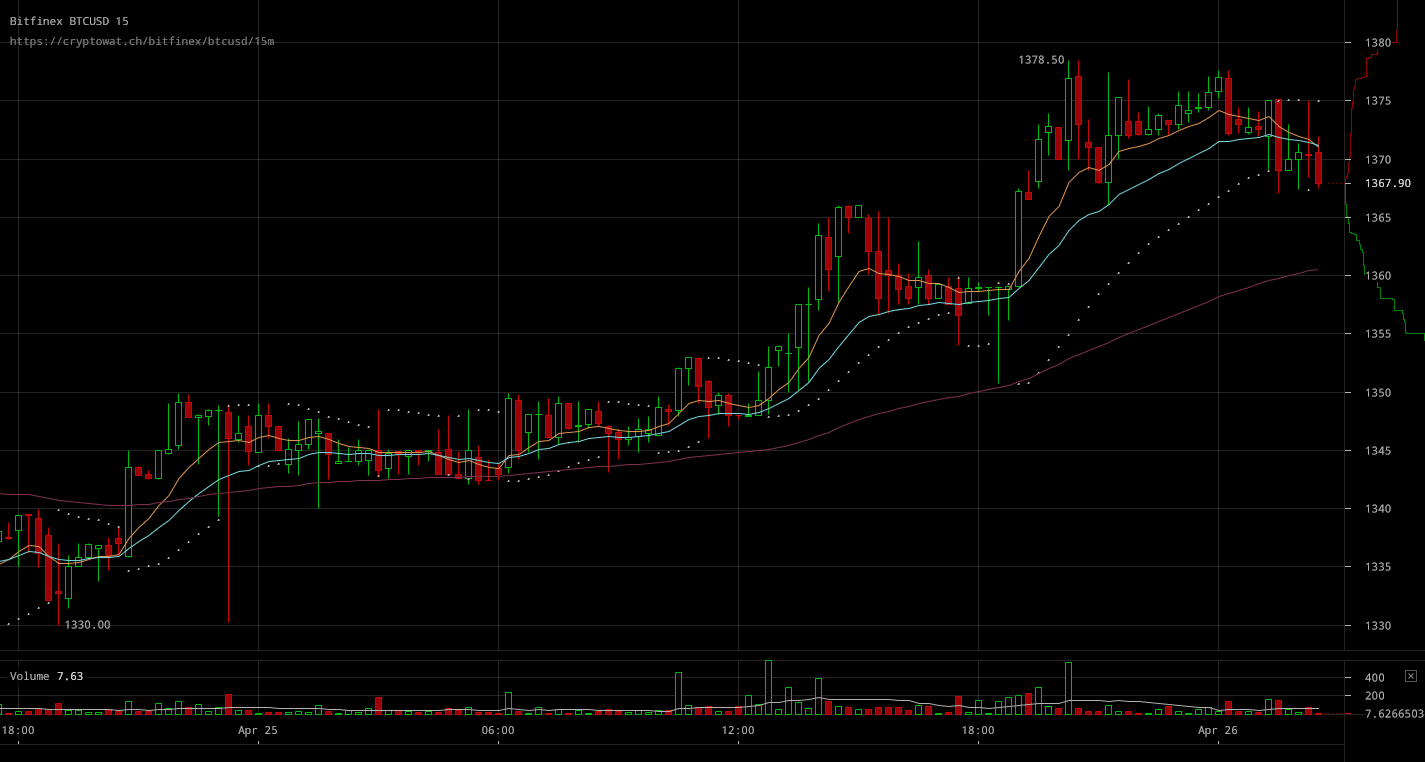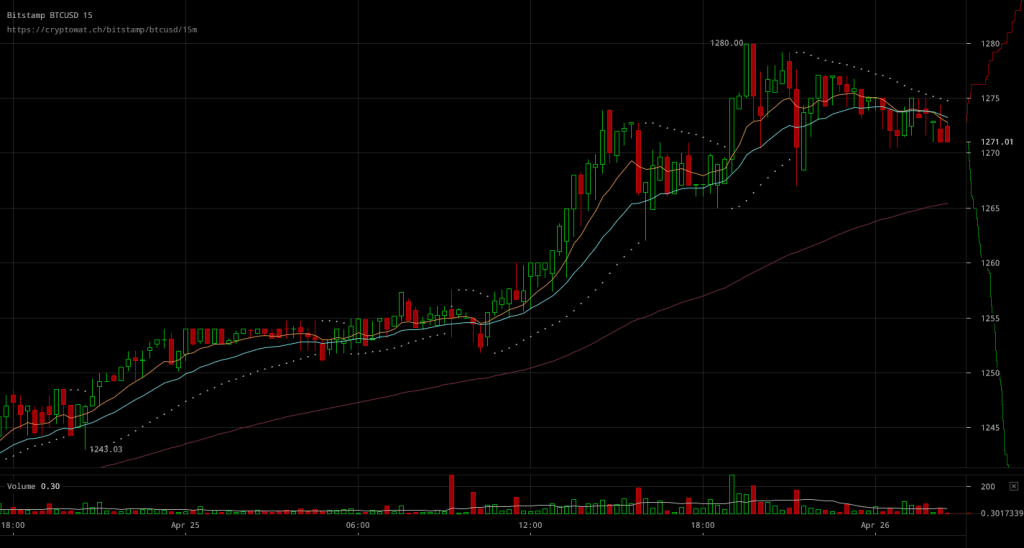 Bitstamp BTC/USD charts indicate that bitcoin markets are able to maintain a positive market sentiment in spite of the uncertainty Bitfinex's issues could be bringing to markets. Bitcoin prices are rising in spite of the troubled market leader actively losing its position as a trusted exchange among traders. Trading volumes indicate that traders are feeling for more trusted exchanges as the premin in Bitfinex BTC/USD remains.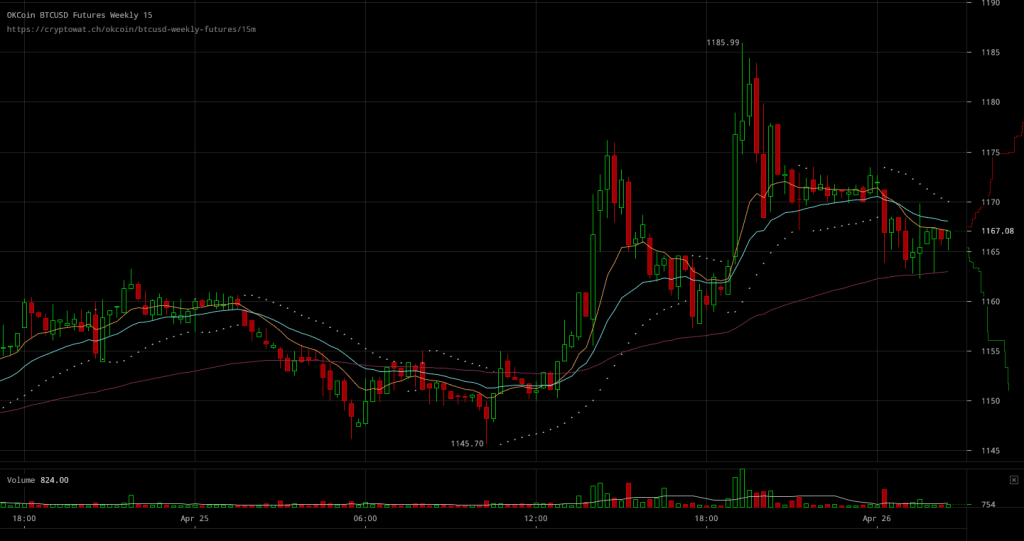 OKCoin BTC/USD weekly futures charts are quite indicative of how indecisive futures traders are through the last few hours. No market movements are directly mirrored through futures rates, yet a couple of large upward spikes can be observed through the last trading session in the market. It's likely that the upward movement comes as a late response to the price rise in live BTC/USD markets, yet the response to the spike in futures' rates hasn't been that positive.
Finalizing, it's important to note that the troubles in Bitfinex could end with widespread issues, yet traders seem to be disregarding the worst possible scenarios so far. Provided that the spread between exchanges is still here, it'd be safe to assume that prices are to keep rising as long as no selloff is triggered.