Bitcoin prices are undergoing a rapid change in the market's sentiment with traders contributing to a dip that pushed bitcoin prices below $2700 levels. This development comes only hours after BTC/USD rates were close to $3000 levels, although amid lower trading volumes. The bearish breakout happens through record breaking trading volumes and selling pressure.
Major Signals
Bitcoin traders are under pressure amid a market sentiment that doesn't show support for anything positive.
Back to back sell orders of record size breached recently reached high levels in astoundingly fast speeds.
It seems as if $3000 levels are unreachable after such a breach of support and apparent downturn.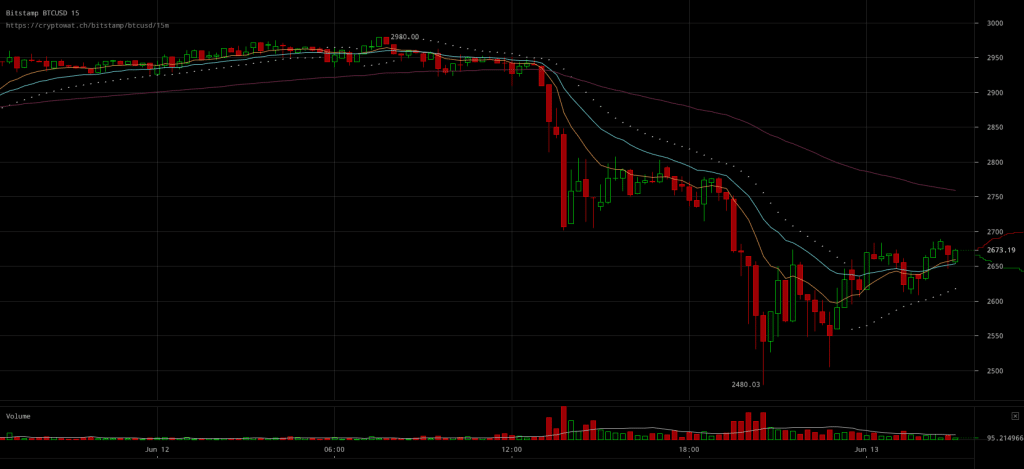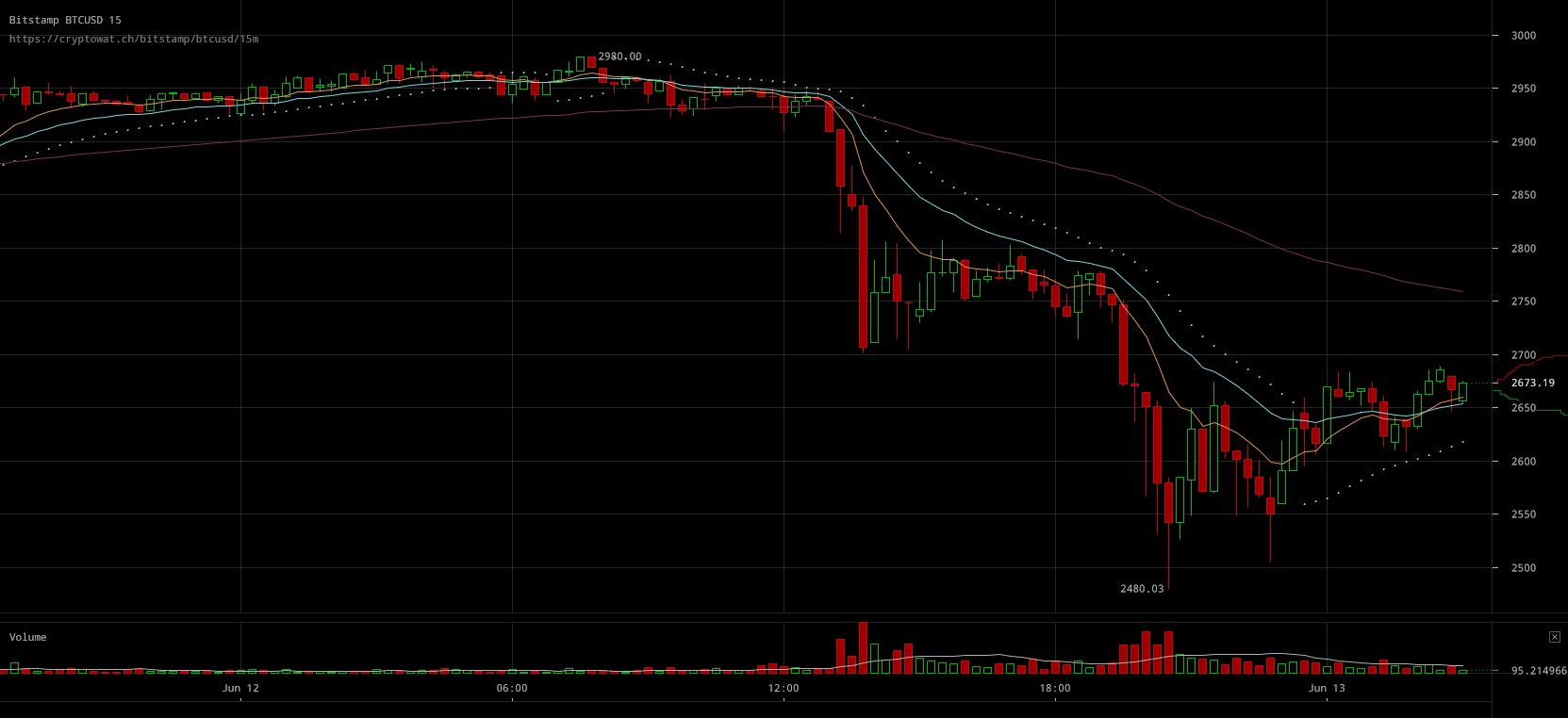 Bitstamp BTC/USD charts are indicative of how the breakout of selling pressure was perceived by traders. The downward spike continued to not receive any attempts at a recovery until further selling pressure was put on markets. Traders are sure acting under a more widespread bearish market sentiment as attempts for upward swings are shattered surprisingly quickly. So levels of support seems sufficient to hold a price fall back at the moment as bitcoin prices are under a fall of almost 10%.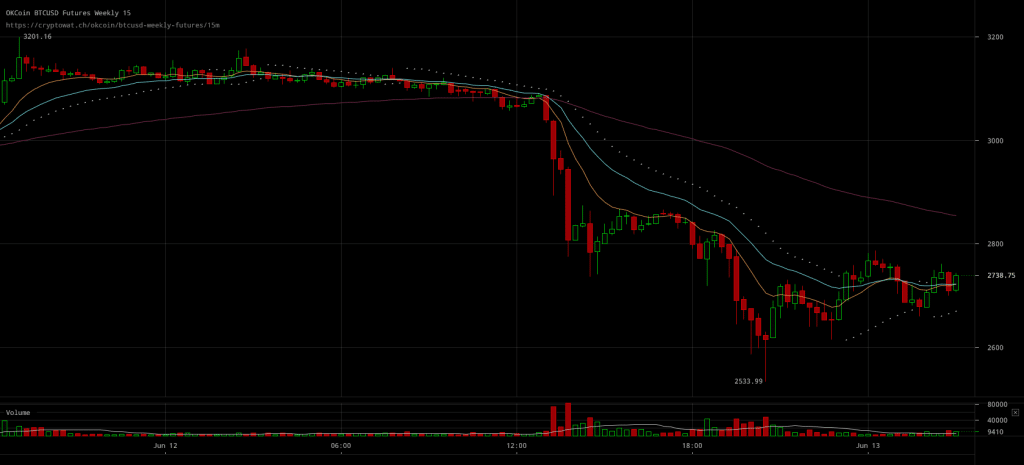 OKCoin BTC/USD weekly futures charts showcase that futures traders are somehow not equally pessimistic about the rate at which BTC/USD prices could continue declining. While the positive spread between futures rates and live BTC/USD prices used to be bigger, the price fall didn't stop futures rates from remaining above. It seems as though the fall wasn't as dramatic in futures markets but that's mostly thanks to the fact that the positive -but now shrinking- spread is still maintained.
All in all, today's price fall has put bitcoin under quite a bit of pressure while other competing markets aren't exactly holding its bearishness. Whilst a recovery seems unlikely at this point, traders would ideally look to establish a base, preventing further price falls.