One of the largest sell orders was filled through the span of the last trading session. The large size of the sell order in question did manage to cause a drop in BTC/USD rates, but the response of the markets was sufficient to prevent the price from dropping further. However, it'd be safe to say that the uptrend that had been pushing bitcoin's price even further than all time highs, is now on hold.
Major Signals
Selling pressure seems to have started coming on board after a surprisingly large sell order
bitcoin prices to dropped down below $1160 levels right after having peaked above $1220
So far, buying pressure has been unable to facilitate a full recovery so it's still up to question if rising will continue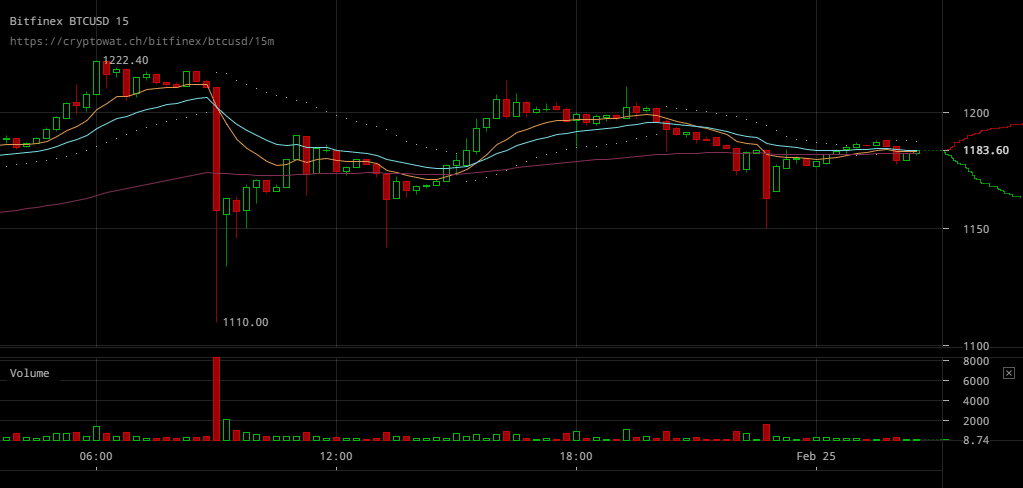 Bitfinex BTC/USD charts showcase the effect of the surprisingly large sell order that was placed within the last trading session. The market has so far been unable to go back to rising to new highs as selling pressure is now more prevalent across the field. Whist the fact that bitcoin prices didn't drop further through the followup to the last sell off is still remarkable, the uptrend is certainly put on hold.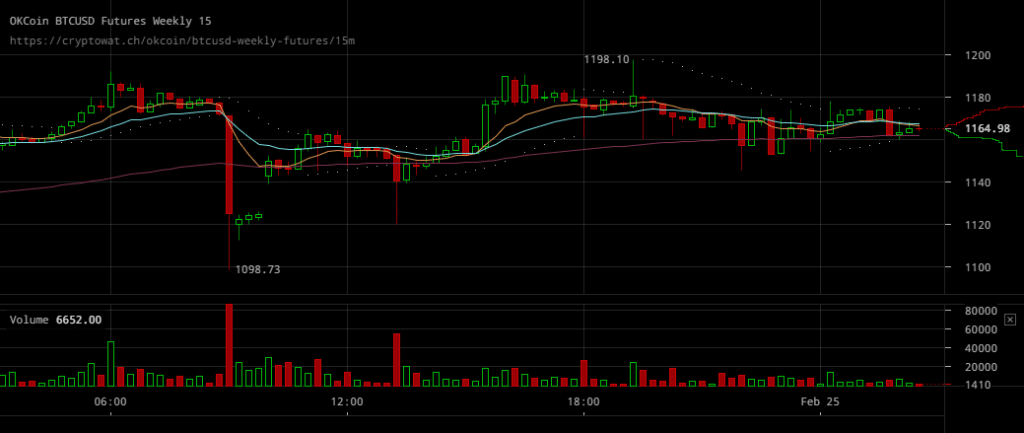 OKCoin's BTC/USD weekly futures market seemed to have been expecting a sell off and the reaction futures traders had to the downward spike was mild; with a followup to the recovery being slightly more optimistic than in live BTC/USD markets.
All in all, bitcoin's price rising might might have stopped reaching new price highs, yet positivity has not completely abandoned markets. Selling pressure is still measured and as the market's bullish sentiment might still be looming around. Many traders could surely be counting on a continuation to the price's rise as BTC/USD rates are currently trading around $1085, with potential to recover once again.