in a way that helped bitcoin prices break through resistance with relative ease. So far, the recovery has been notably positive as in spite of some volatility, the price kept rising even after breaking above $1200.
Major Signals
Bitcoin traders are for once following bullish signals in a notable development after the recent crash
The recovery continues with a positive market mood as prices are now reaching $1230 levels
Support has yet to be formed at post-recovery levels yet we still see resistance being surpassed in spite of that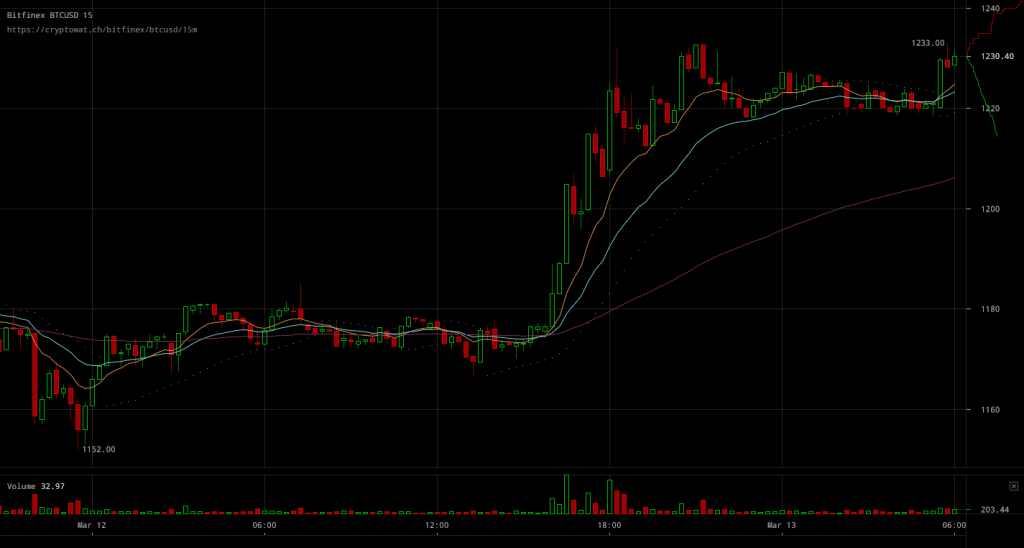 Bitfinex BTC/USD charts are showcasing the momentum of the recent recovery, as traders broke out of the bearish mood plaguing bitcoin markets. As of now, BTC/USD rates are trading close to $1230 levels, showcasing potential to climb higher as the market's sentiment has also seen an overturn. Bitcoin markets certainly appeared ready to welcome this new price rise that pushed the price up from levels down to $1170 in a matter of hours after buying pressure kicked in.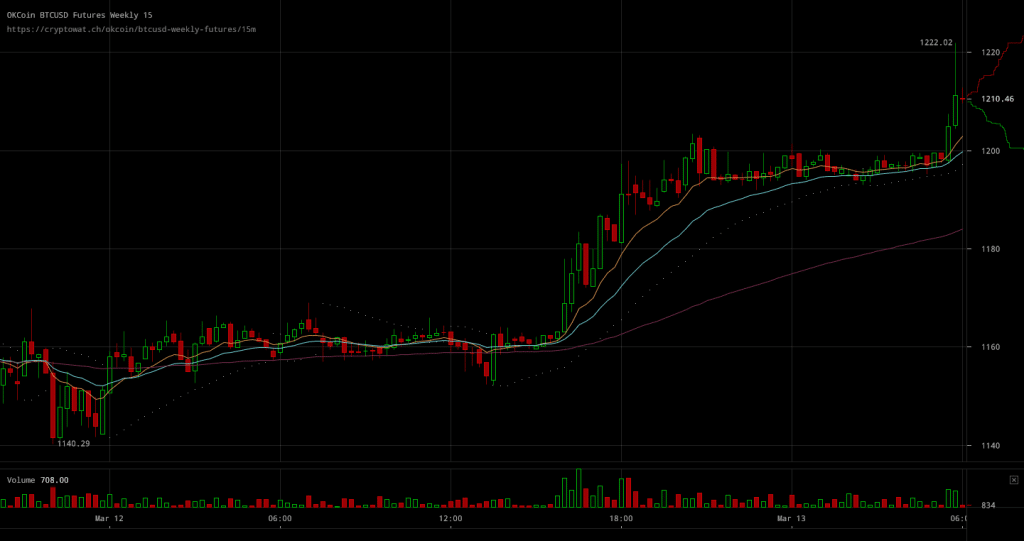 OKCoin BTC/USD charts are following through with the recovery, yet the conservative attitude of futures traders continues to be present even amid this positive development. Perhaps futures markets weren't ready to welcome a steep price rise and are counting on a correction, yet the more recent price spike after the recovery has received a more exaggerated follow up in futures markets. It might be that futures traders needed more signals and support to start believing in newly reached price levels.
Overall, it didn't take long for bitcoin's price to recover back to levels above $1200, and the fact that the price keeps rising after the initial recovery is telling. The market's sentiment is going through an overturn, but more support would be needed in order for the current sentiment to be sustainable in the long term.