While volatility is still a strong element in bitcoin markets, traders are now pushing for higher prices amid a wave of apparent buying pressure. BTC/USD rates peaked above $1050 levels through today's trading session with the market showing potential to overcome such levels. Buying pressure seems to be outrunning resistance as the market's sentiment might be going through a positive overturn.
Major Signals
With bitcoin rates peaking above $1050 following several negative trading sessions, the price rise might be a positive break away from bearishness
Large buy orders pushed the price up several times throughout the day while $1050 seems like a feasible target again in spite of volatility
In so far, the market's sentiment is notably more positive than what it was through percending trading sessions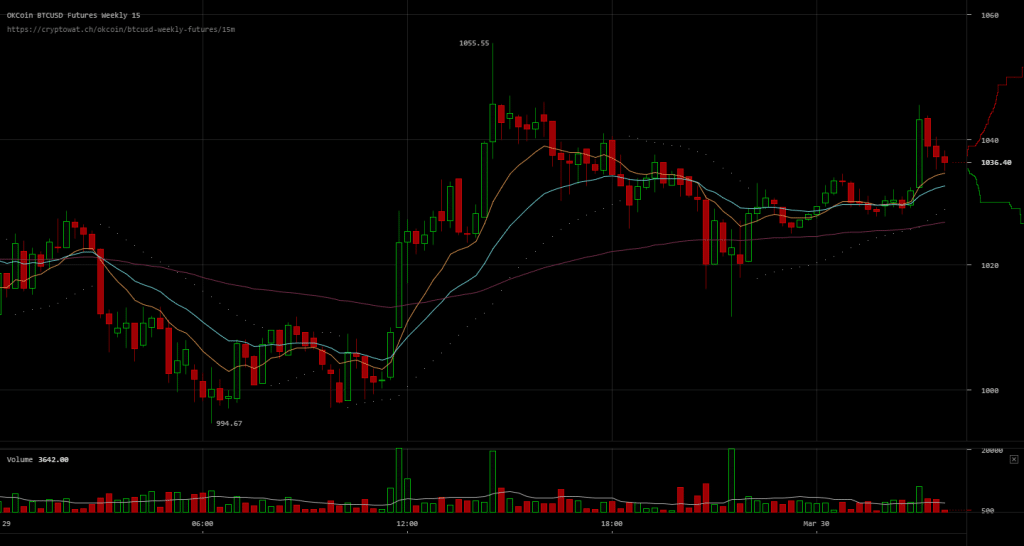 Bitfinex BTC/USD charts are showcasing the market's momentum to reach price levels up to $1050. In so far, the recent overturn from negativity has been successful in stirring more volatility among bitcoin markets. However, the market's tendency to push the price up is showing in the last few hours with large buy orders being a key factor in the bitcoin's price rise. Resistance is still ever present yet support at price levels higher than before also seems to have taken shape.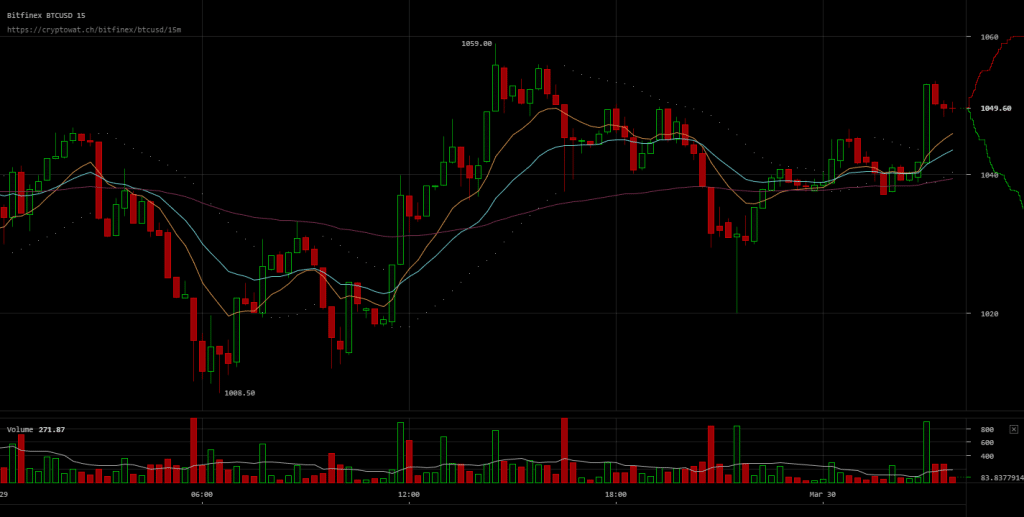 OKCoin BTC/USD weekly futures charts showcase that the market is now receiving the price rise more lightly. Margins between futures and live BTC/USD rates aren't as big as they were some days ago through a mood of exaggerated bearish signals.
Overall, it's important to highlight that the fact that new support levels appear to be taking shape at higher levels is certainly a positive development. Not only has the price risen today, but traders have also set a nice base for a further rise to take place. If it were for selling pressure to back down for a while once again, more major developments could lead to a positive potential outlook.