Bitcoin prices were kept under $1200 levels for quite a few hours through yesterday's trading session as traders appeared to be fighting a losing battle with selling pressure. Ultimately, prices have recovered above this level today, yet the sustainability of such a development is still uncertain under the current market sentiment.
Major Signals
Selling pressure took a more major role in bitcoin market's through yesterday's trading session
Downward spikes and resistance were quite vigilant in pushing BTC/USD rates below $1200 in spite of the fight traders kept up after the initial spike
What the market is now signaling is that a return higher above $1200 wouldn't be too unlikely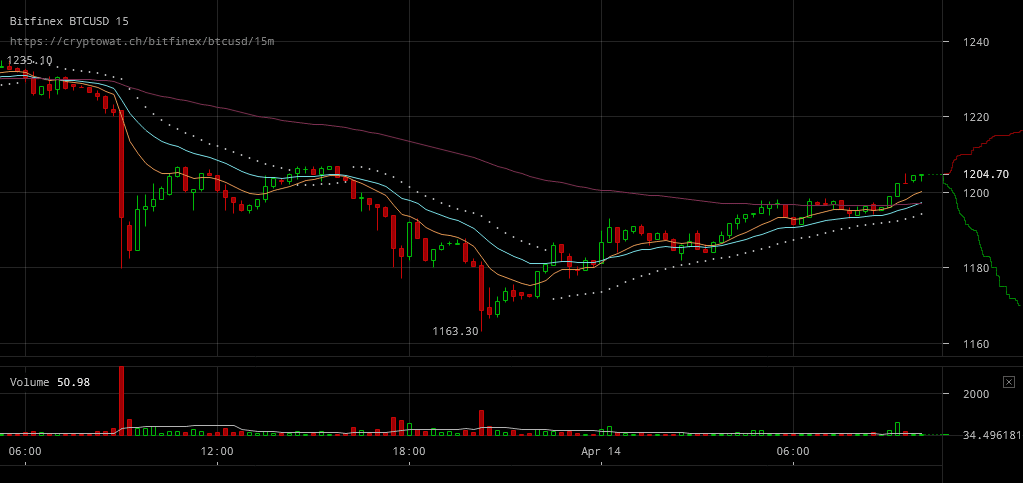 Bitfinex BTC/USD make the effect of selling pressure apparent. It seems as though the large price spike that initially got BTC/USD trading under $1200 kickstarted a long term spiral that kept bitcoin prices under a bearish influence for hours. It could be that profit taking from the recent price rise might have come in effect. Other than that though, the fact that bitcoin prices have broken through the newly established barrier of $1200 with relative ease is quite notable, yet not optimistic enough to lead traders into another rally.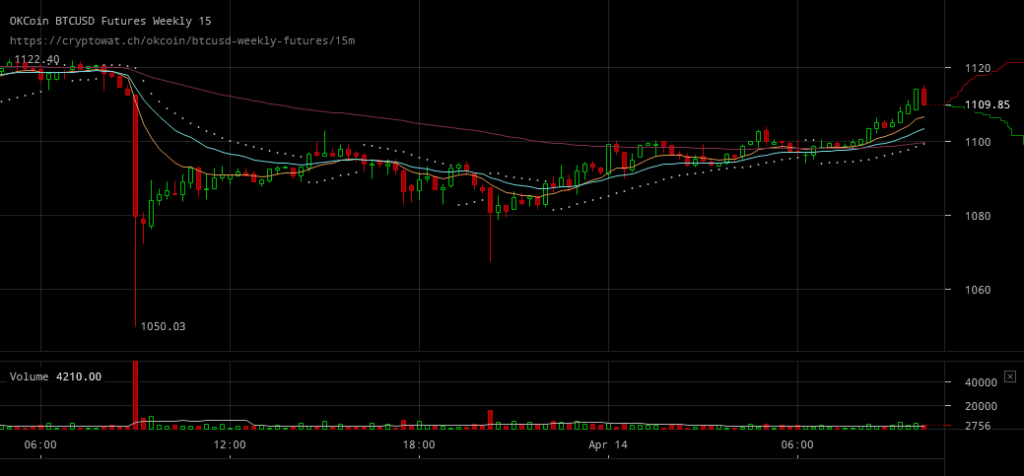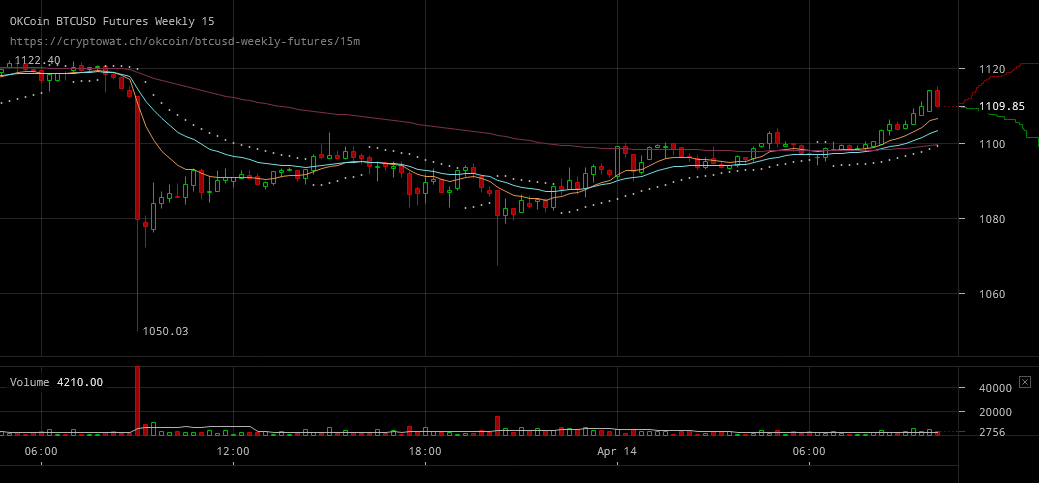 OKCoin BTC/USD weekly futures charts are continuing to showcase the discontent futures traders have with the current outlook of bitcoin markets. Aside of the large downward spike, futures markets don't seem to have been following through with movements of live markets all that much. Not that futures markets don't have enough bearishness at the moment, but this disconnect is also observed with positive developments in general.
Overall, what's noteworthy among all this is that selling pressure didn't manage to break the confidence of traders, with prices ultimately being led back above the recently reached price point of $1200. If support was to be established after the exhaustion of selling pressure, market's could easily experience a more significant recovery.