Bitcoin markets did manage to recover after the price fall through the preceding trading session. Slowly but stably, prices rose back to $2200 levels, with traders pushing prices up through back to back buy orders. The ease in selling pressure did apparently come in as a slight decline in daily trading volumes seems to have helped prices recover.
Major Signals
Bitcoin prices are now looming around $2270 levels for quite a few hours after the recovery peaked at $2290 levels earlier.
Resistance does seem to grow stronger as prices lean closer to $2300, but the market has showcased a powerful enough momentum to overcome such a thing.
The market's sentiment doesn't seem to be sending prices in rally mode but has remained positive enough to support the recent recovery.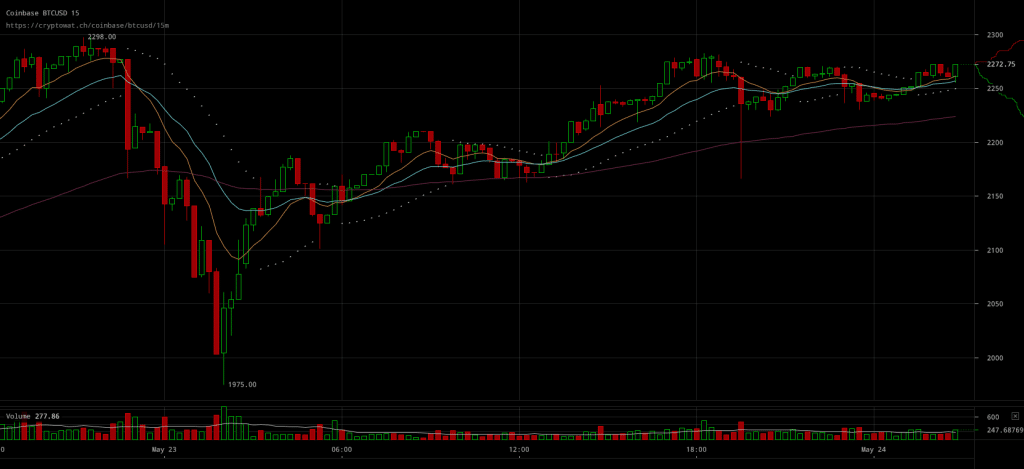 GDAX BTC/USD charts are indicative of how traders pursued a recovery through a slow but nevertheless important trading session. The recovery might have not been all that swift but it has so far been successful in helping prices reestablish a base above $2200. Traders do seem to be a little more hesitant as prices approach higher levels but the market's sentiment has showcased a momentum powerful enough to break through resistance levels.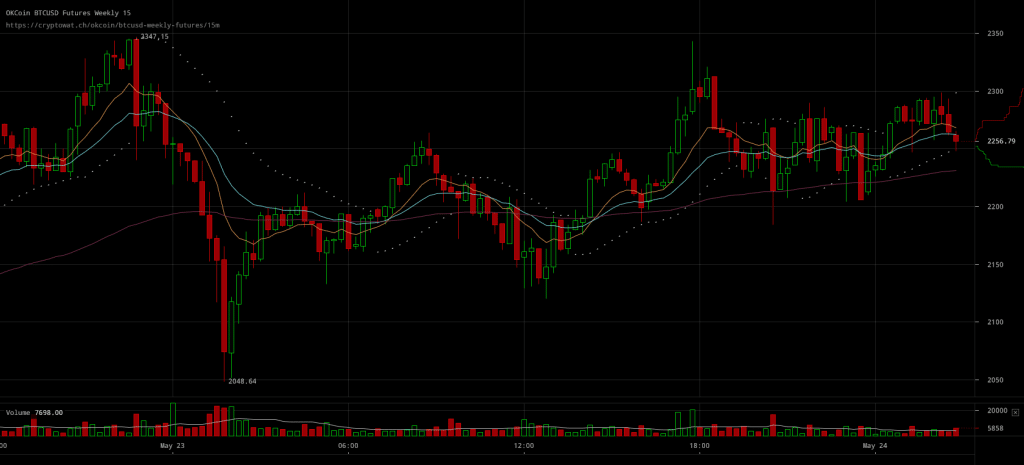 OKCoin BTC/USD weekly futures charts are indicative of how the market sentiment changed for futures markets after the price fall. Futures rates didn't exactly mirror the extent of the recovery in live markets and have since been more bearish than before. This development is quite telling of how uncertainty is currently ruling futures markets.
Overall, the current outlook of bitcoin markets certainly does not look as promising as when BTC/USD rates were at the peak of the rally that seems to be cooling off at the moment. However, there are still signs of support for price levels above $2200 and a continuation to the price rally wouldn't be too unlikely sooner or later.