Bitcoin markets did go through a downturn but the market's bullish sentiment did not die out through it. Whilst the sell off caused a price drop down to the edge of $2000 levels, BTC/USD prices are now recovering closer to $2200. Bitcoin traders responded to the downward spike swiftly with buy orders that lead to the recovery that appears to still be ongoing.
Major Signals
Bitcoin prices fell due to downward spikes after a peak that was closing in to $2300 price levels.
Bitcoin traders are now driving prices into what looks like a heated recovery as the road the climbing price paves appears to be quite bumpy.
Resistance below $2200 has gained some strength but is actively weakened as prices climb further.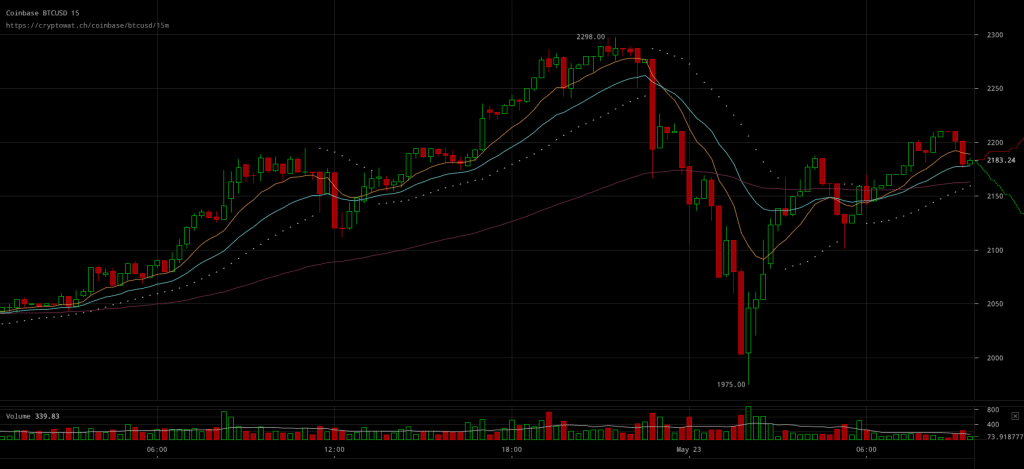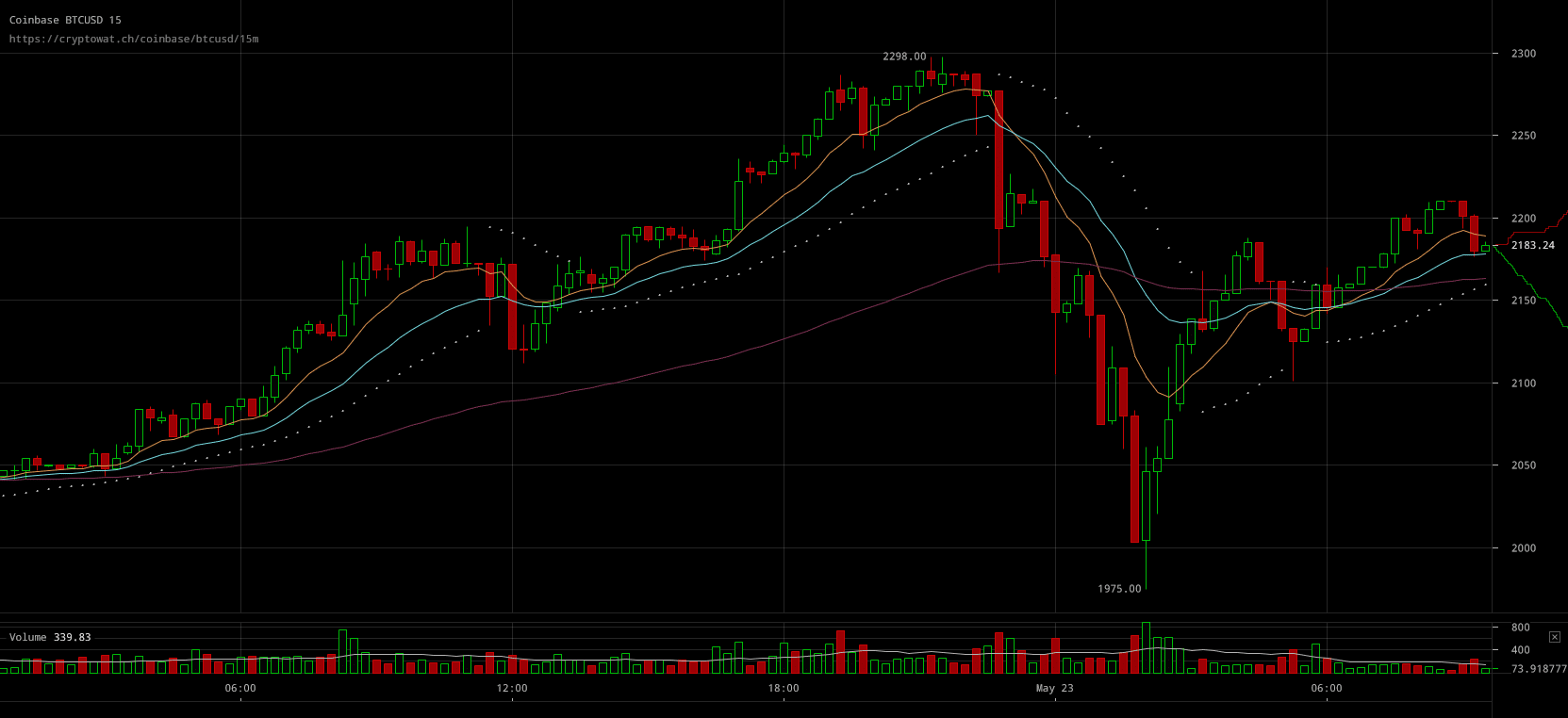 GDAX BTC/USD charts are indicative of how prices are continuing to showcase a rising pattern even after the major downward spike experienced through the last trading session. The momentum the ongoing recovery has is quite strong in spite of the strengthened resistance after the fall. It seems as though buying pressure has a battle to fight this time around. Selling pressure does appear to have a say in today's trading session as trading volumes are upping historical records once again.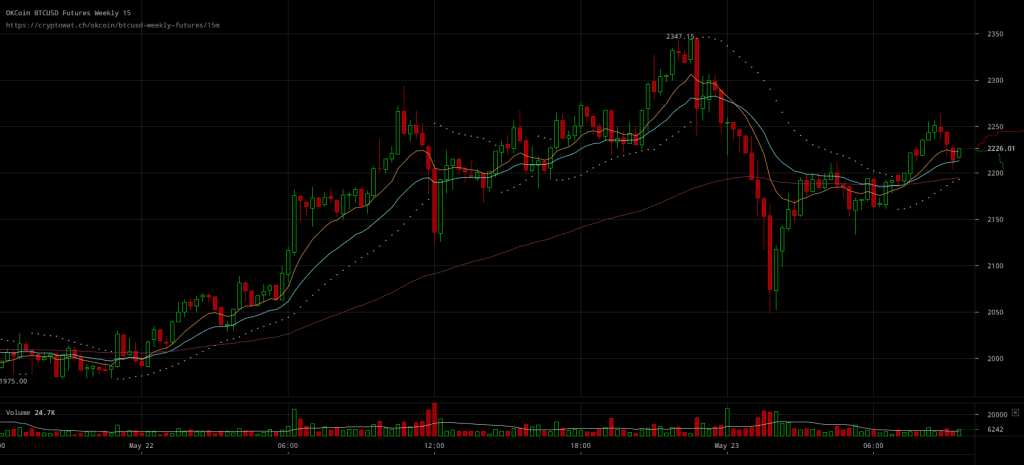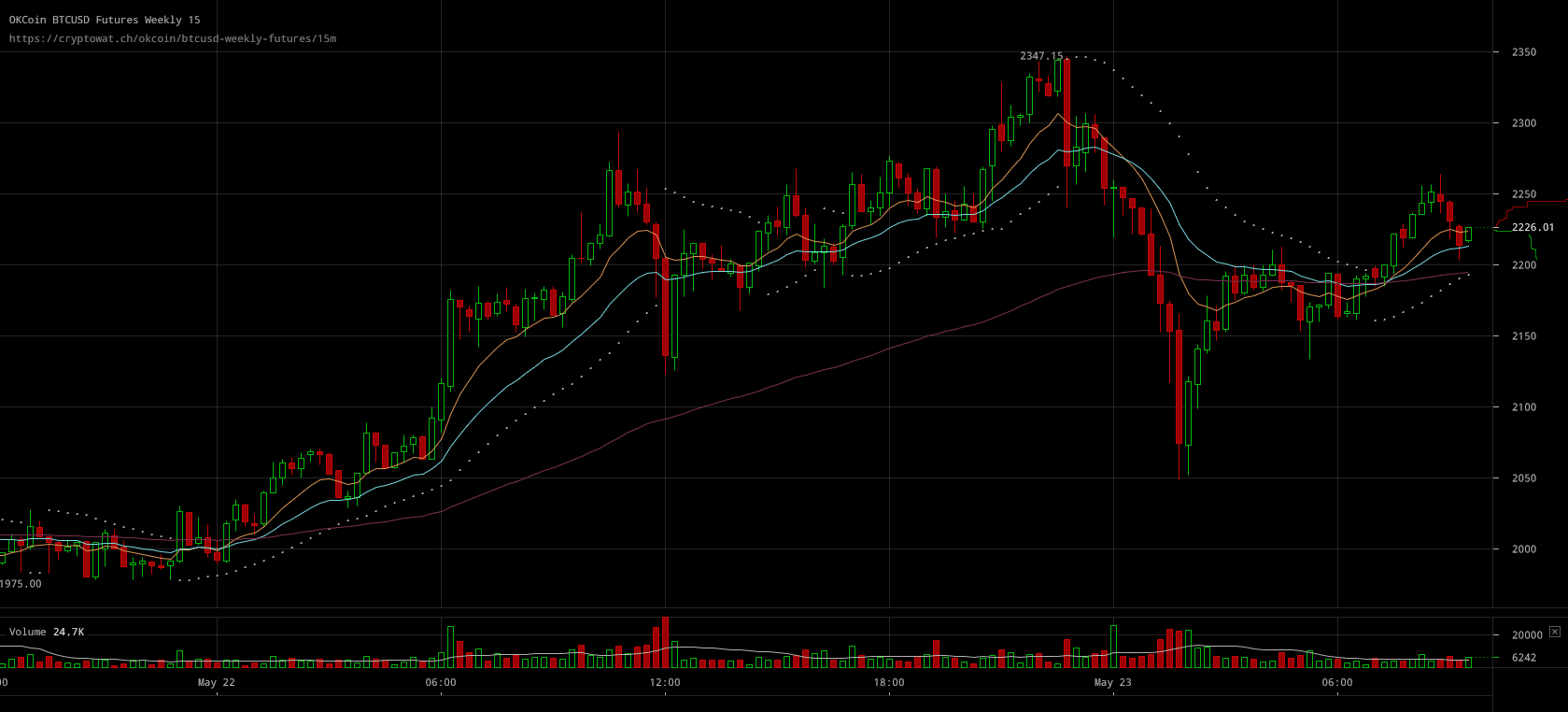 OKCoin BTC/USD weekly futures charts show that futures traders believe in the potential of the ongoing recovery, with futures rates looming above $2200 levels. The bullish market sentiment that futures markets didn't break by the recent downward spike in spite of it being exaggerated in futures markets after the bull run futures showed support for.
All in all, ongoing developments showcase that the positive mood established through the last few days of the price rallying wasn't abandoned after the notable downward spike that was experienced recently. Yet, selling pressure does appear to have more of an impact on prices at the moment so a full recovery for the rally to continue would need an ease of resistance with volumes going down.