Bitcoin markets kept going through a period of prolonged bearishness through the last trading session, with prices that kept succumbing to selling pressure. In so far, BTC/USD rates dropped down to a bottom of $1225, with prices seemingly meeting with some support at such levels after the prolonged falling.
Major Signals
Bitcoin markets kept being bearish through the last trading session, but with traders ultimately breaking out of such a mood.
The market's sentiment has been under quite a bit of pressure ever since selling pressure broke out.
Trading volumes remain at levels close to historical highs and its amid this market sentiment that markets are seeing a positive price spike.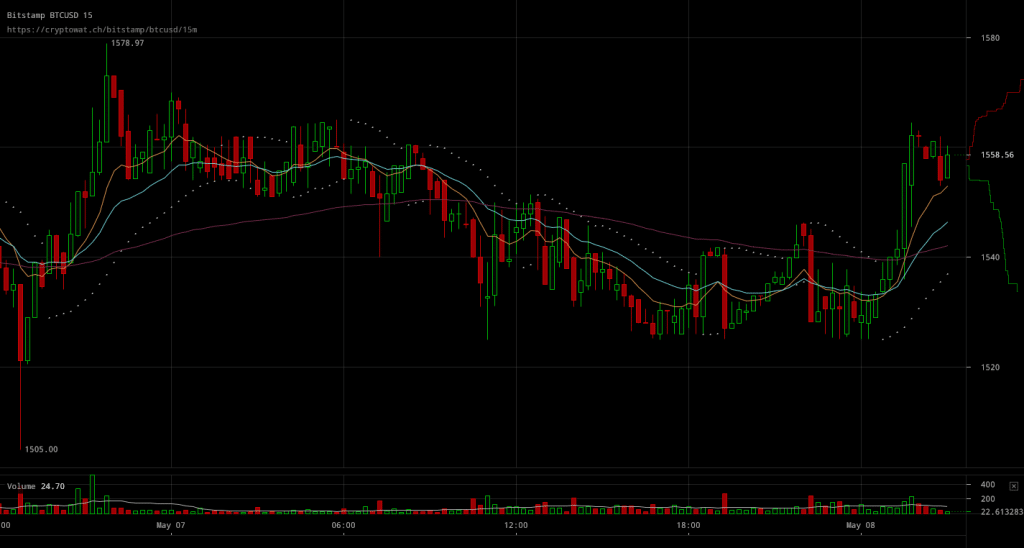 Bitstamp BTC/USD charts are apparently showing how the very recent upward price spike comes to follow the preceding bearishness that made BTC/USD markets seem like they were under the pressure of a downturn. The market's sentiment might not have made an overturn as of now but signs of improvement are showing as the recent movement at least received some support.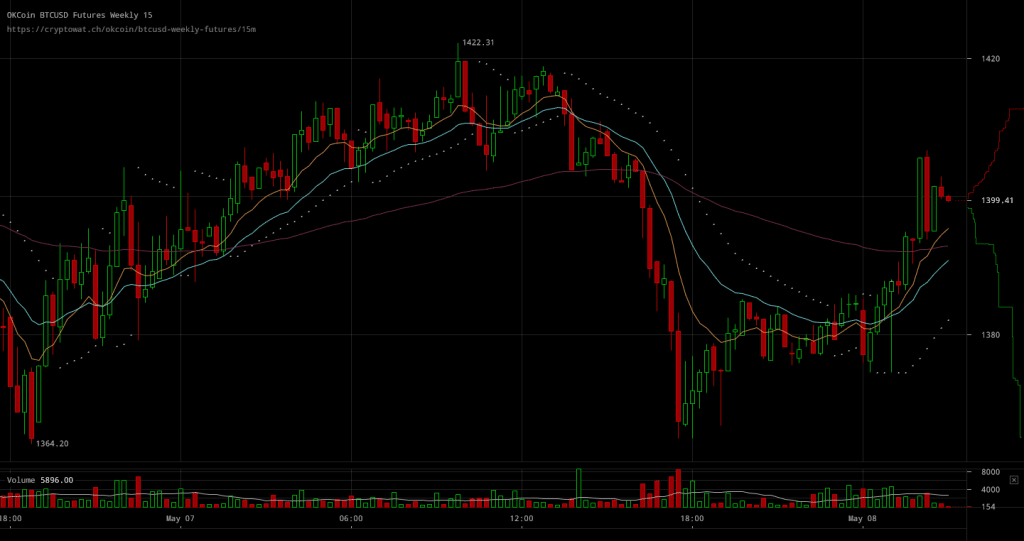 OKCoin BTC/USD weekly futures charts are indicative of how futures traders are counting on a much more negative market sentiment. The recent spike in futures markets consists of an extremely exaggerated downward selling pressure event that took place in futures markets. However, what's more noteworthy is how the recent upward spike didn't entertain futures markets all that much, this way widening the spread between futures and live prices to a new extreme, especially after the recent fall.
All in all, it's important to remember that markets are coming to a breaking point, so even the least bit of upward price swings is a positive thing as it goes to say that confidence is not lost. While futures markets might seem a little too bearish at the moment though, like markets are going through a remarkably positive moments that sure marks some progress in terms of how the market's sentiment has been doing after the fall.