Bitcoin markets are going through a historic moment as BTC/USD rates have surpassed previous all time high levels. The ongoing uptrend not only managed to break through resistance, but markets are still showing potential to show support for further price rising. The market's sentiment remain astoundingly bullish as the price keeps rising with no apparent effect from resistance even after breaking all time highs.
Major Signals
The market's sentiment is as bullish as it could be, while the uptrend's outlook remains optimistic after breaking all time high levels.
As the price keeps rising beyond the now surpassed all time high, traders continue beating through resistance levels.
Profit taking has yet to set in but traders seem to be focusing their resources in contributing to the price rise at the moment.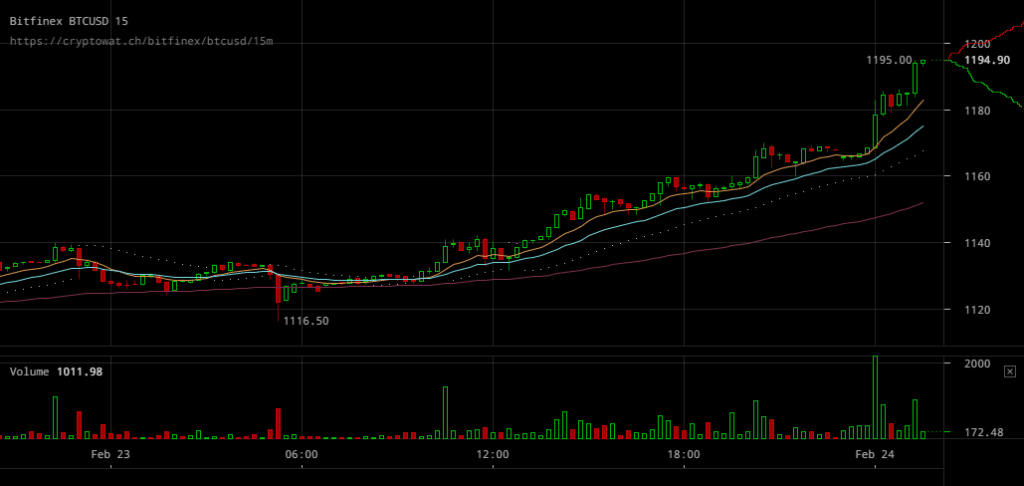 Bitfinex BTC/USD charts are quite indicative of how bullish bitcoin markets kept being throughout the last few hours of this trading session. Prices not only surpassed all time high levels of the market, but kept rising above it to now trade above $1085, heading above $1090. The market keeps showcasing potential for further rising as selling pressure appears to have made way for bulls.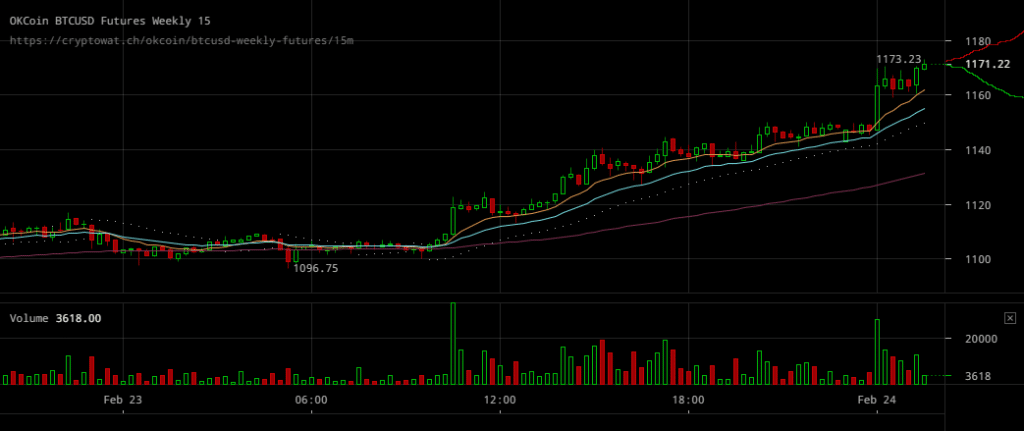 Futures markets continue following movements of live BTC/USD markets, although from a distance. The optimism among futures traders remains measured as even a break trough all time high levels didn't seem to do much in terms of helping the margin shrink. What's worth keeping in mind at the moment however, is the fact that futures traders have been doing this almost consistently throughout the recent uptrend.
Bitcoin prices can sure keeps rising while certain groups of traders count on lower prices, it's not like this isn't something traders are willing to ignore when they're actively participating in the course of events leading up to price swings. For now, it's worth paying close attention to what levels bitcoin's price will reach.