Bitcoin's price seems to have quickly and completely shaken off the negativity preceding the latest trading sessions. As trading volumes are reaching historic highs, the selling pressure that was plaguing the market seems to have been significantly outnumbered.
Major Signals
Support levels for levels more closer to $900 has not formed yet as the price was trading below this level just a day ago, but there seem to be substantial buy walls a little below current levels.
Buying pressure is once again having a visible impact on the market, with the price peaking at $914
Τhe price spikes are pushing the price to new highs since 2013 above $900 levels, and it currently looks like there's no stopping to the rally's momentum as it stands.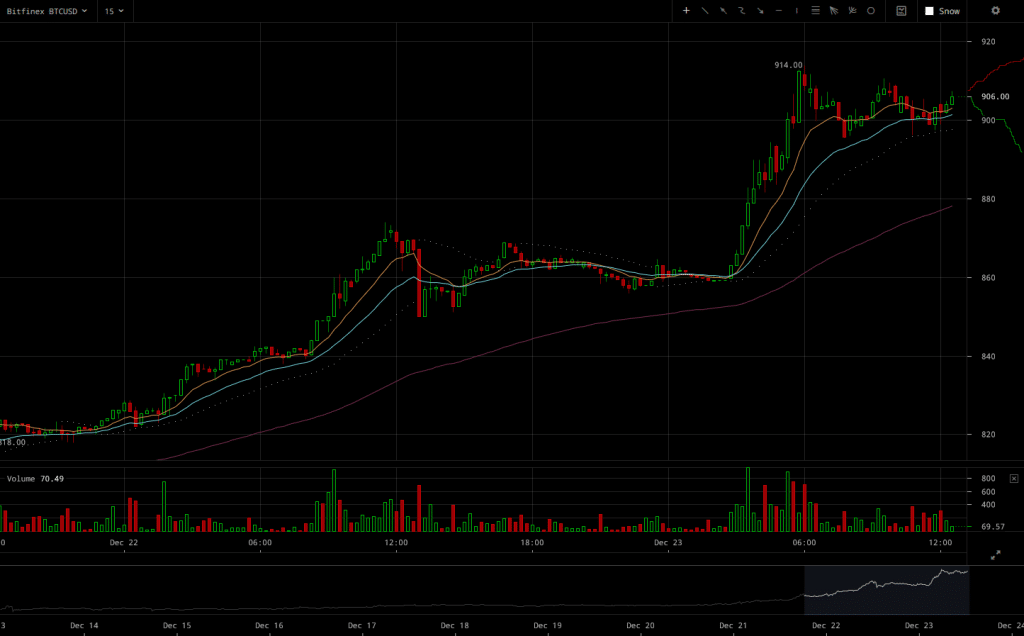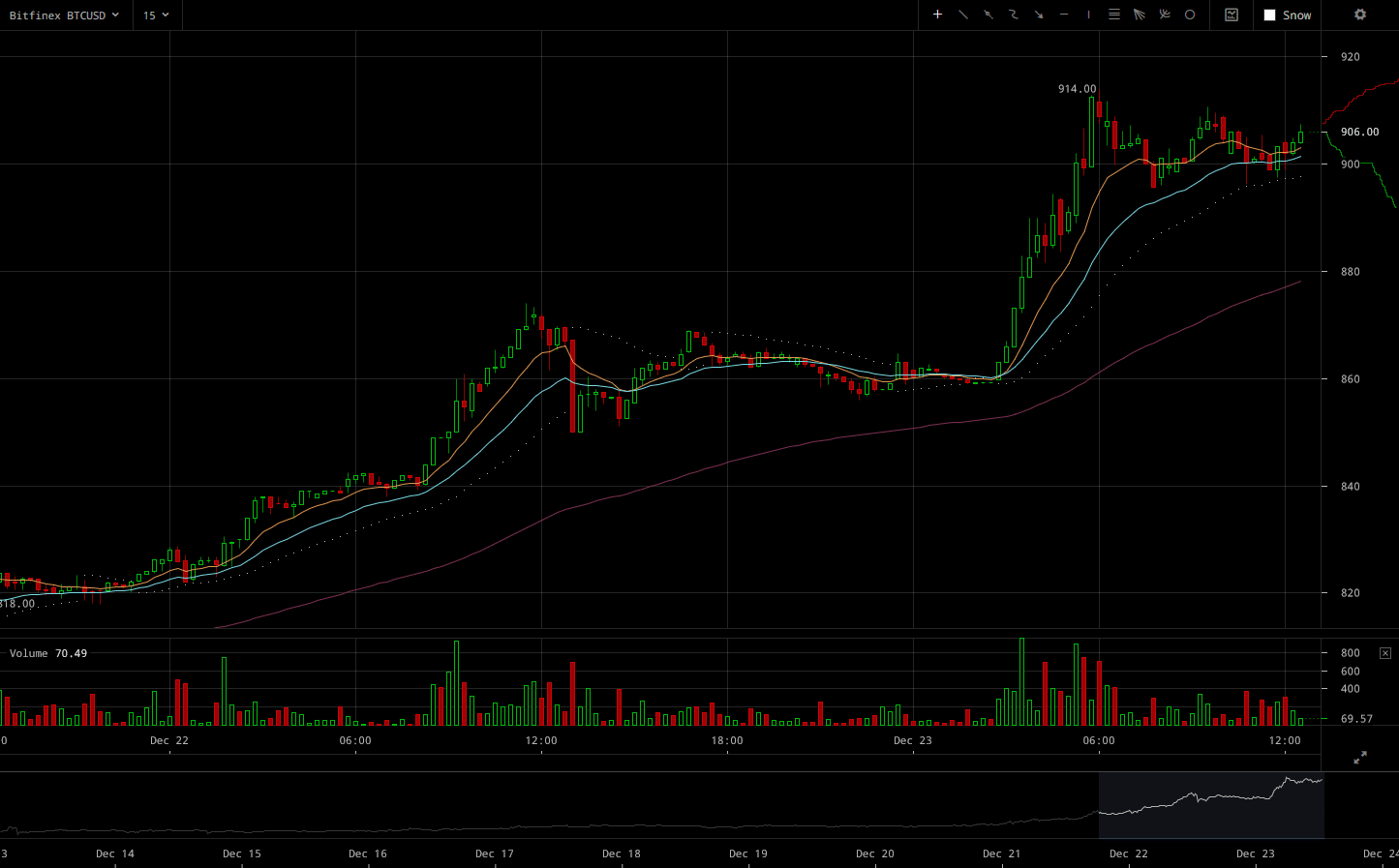 Bitfinex BTC/USD charts make it apparent that the market was perfectly ready to welcome another bull run. Large upward spikes caused by substantial buy orders was the leading force in this trading session. In spite of the market continuously reaching new three year highs, its momentum hasn't slowed down one bit in the last couple of trading sessions.
While it's too early to attempts and identify any support level in this moment, the markets momentum on its own is a very positive indicator. Especially given that BTC/USD markets are following the current trends among what perhaps are the highest ever daily trading volumes in bitcoin's history.
Moreover, it's especially important to note that bitcoin's total market capitalization has reached a historic new high above $14.5 billion. Bitcoin has surely matured since what was called a bubble in 2013. The fact that the price rose to similar levels even though the pre-halving supply is already all out in the market indicates that markets have also matured with it.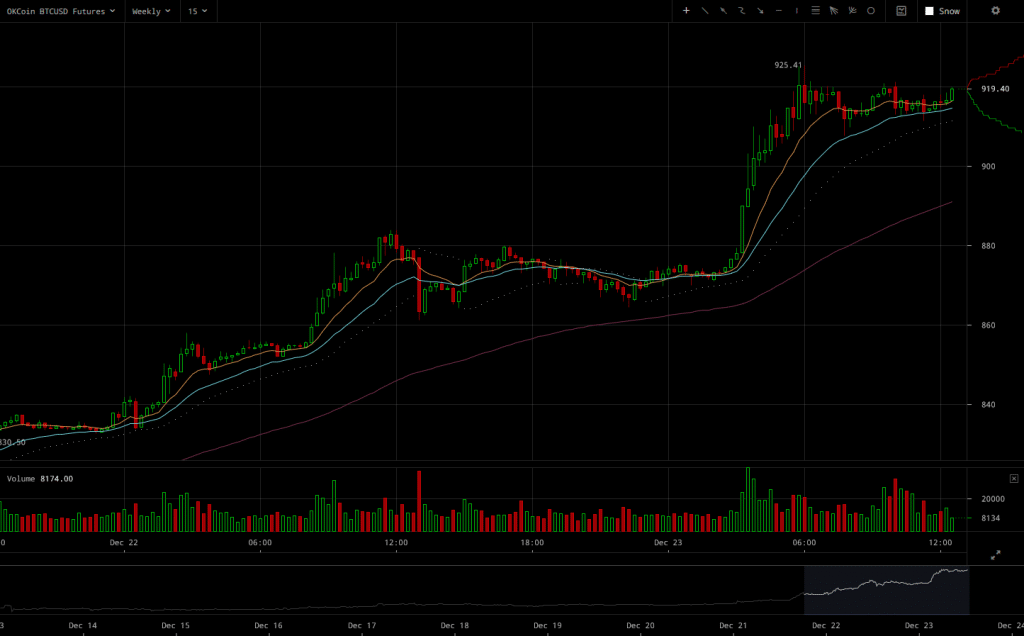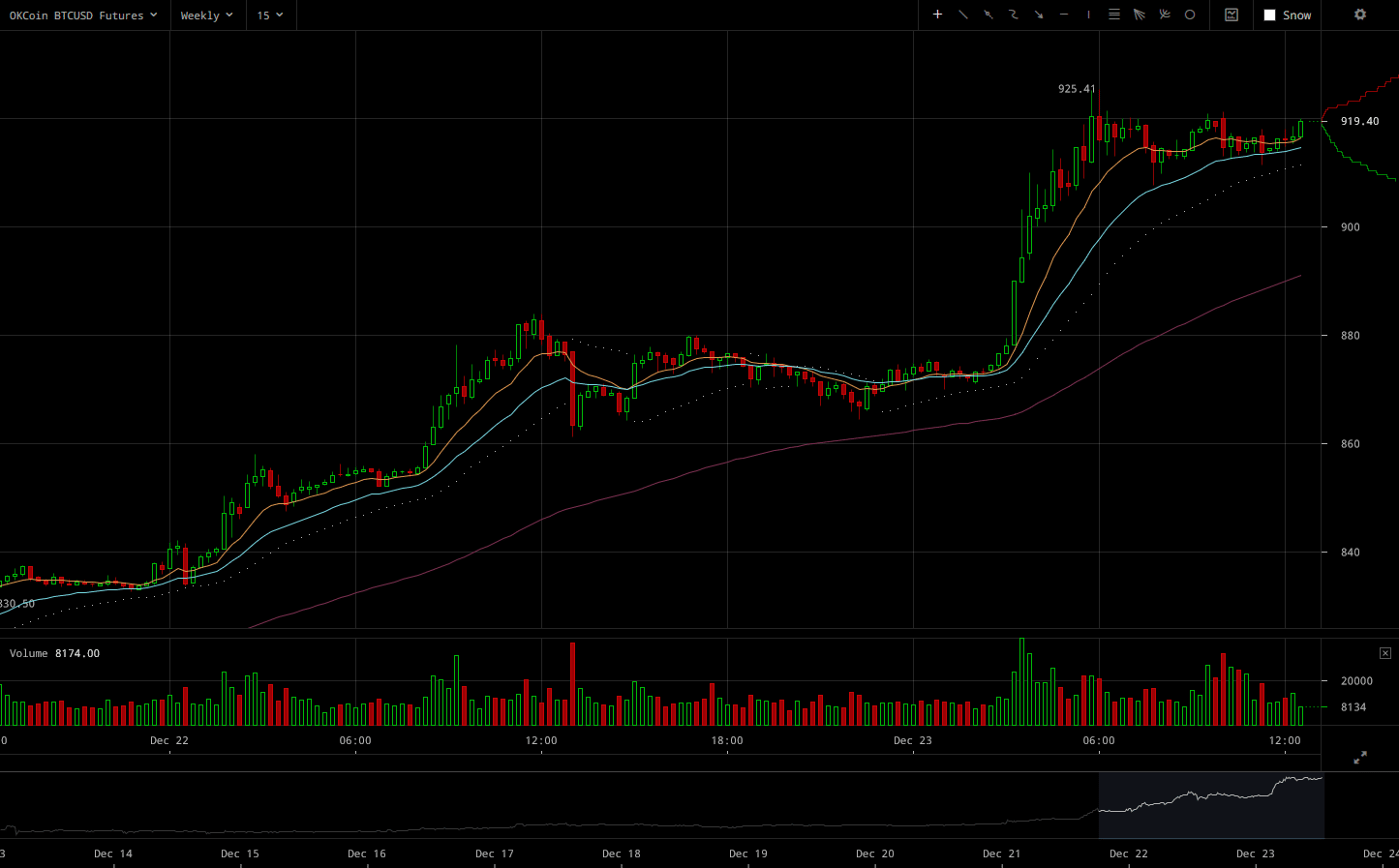 Futures traders also seem to be staying in accordance to the market's sentiment, although with no more exaggeration in spite of the wide spread bullish attitude of BTC/USD traders. Overall, traders all over BTC markets seem to be positively affected by the bearish market sentiment in this rally that still feels to be ongoing.