Bitcoin markets saw a short lasting recovery back above $1200 levels and even through traders eventually gave in to the pressure, the fact that some support was established amid the current market sentiment is certainly a positive signal. On the other hand, selling pressure is once again displaying its strength, as not only did in manage to end the recovery but has so far also pushed priced down to $1180 levels.
Major Signals
Markets are turning back to a more volatile phase in spite of trading volumes dropping lower than in preceding trading sessions
Resistance was quick to re-establish itself and is still strong in spite of the breakthrough buying pressure managed to lead markets through
BTC/USD rates appear to be settling at price levels slightly below $1190 after the fall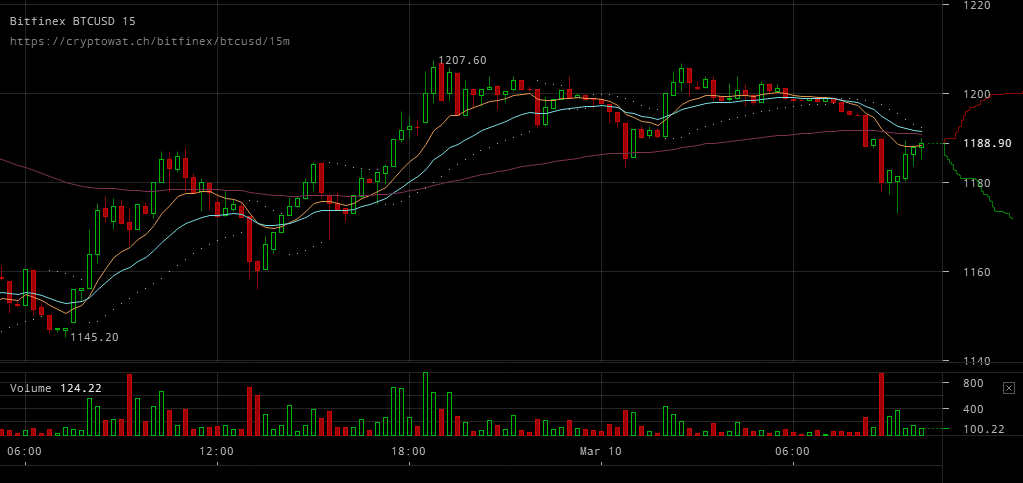 Bitfinex BTC/USD charts are indicative of how uncertainty is becoming a leading factor in bitcoin markets. The fight between resistance and pressure towards both directions has cause BTC/USD rates swinging at both directions with no particular regard as to where the current trend of volatility could end. At the moment, resistance at $1200 levels is outweighing support by a great margin, while part of the previously established support was has already been exhausted.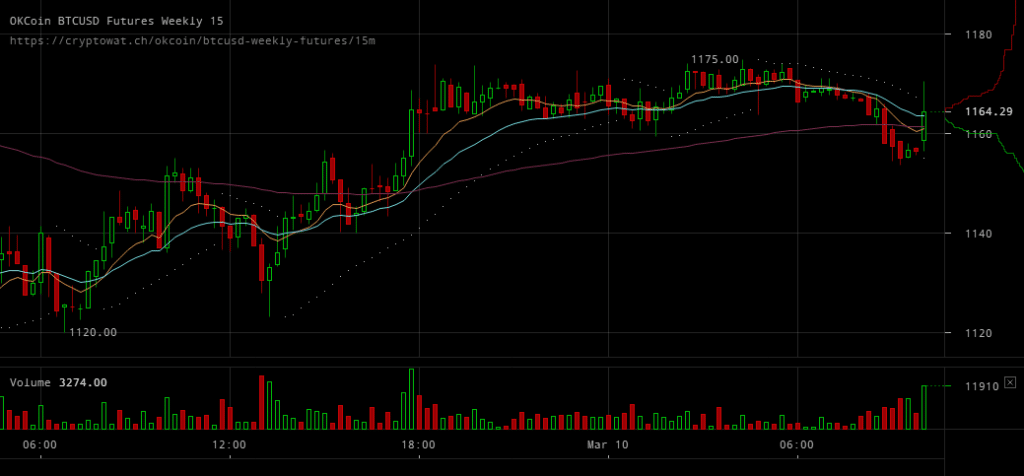 OKCoin BTC/USD weekly future charts showcase how the divide between futures rates and live BTC/USD prices wasn't really affected by price swings during, or after the recovery. Futures traders are perhaps counting on a continuation of the bearish mood through bitcoin markets as even the recovery's peak only brought forth a slight positive change when it comes to following through market movements.
All in all, recent developments showcase that whilst markets might not be ready for a complete recovery or a continuation to rallying prices, it showed that positive developments can still be welcomed to an extent.