IoT self-managed machines have been predicted since the dawn of Bitcoin, claiming that blockchains will make it possible. Filament's Blocklet Chip is now making that possibility a reality we can expect in the next few years.
Filament was present on the World Crypto Economic Forum (WCEF) event, where the CEO Allison Clift-Jennings was representing the company as a blockchain expert and was speaking about their newest innovation, the Blocklet Chip.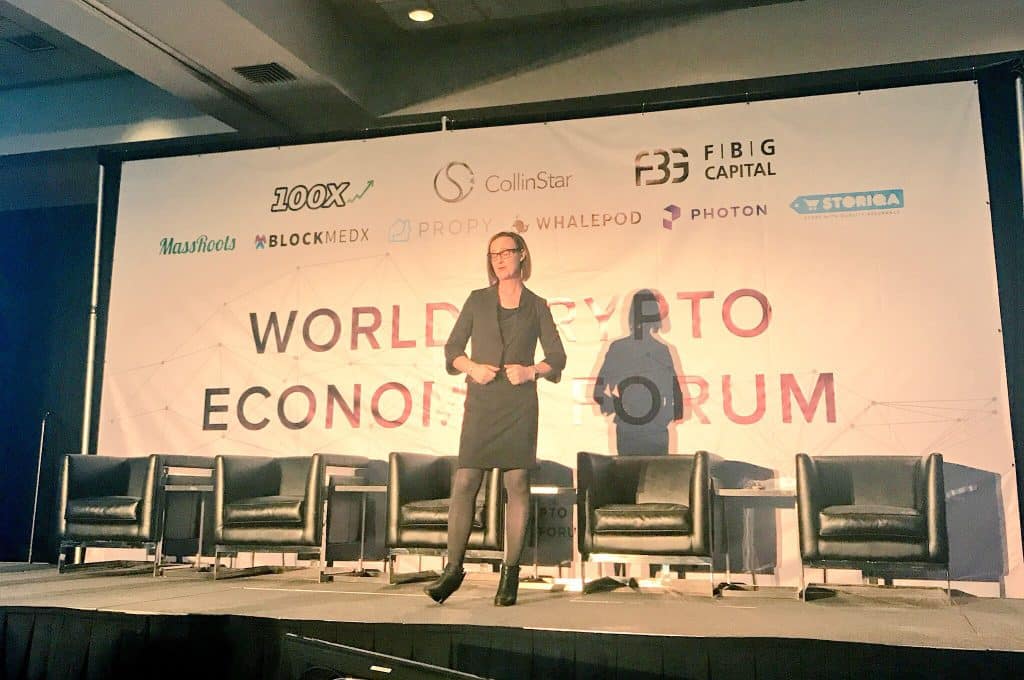 We had the opportunity to interview Allison, and ask her a few questions about this new product.
Crypto-News: Filament was born out of TechStars' R/GA Accelerator program. How much time and effort was necessary to bring the company to this stage?
Allison Clift-Jennings: When we entered the Techstars program in 2014, we were in the middle of moving from a consumer hobbyist product focus into a connected industrial IoT focus. This was a big shift for the company, and two years of significant effort was required to move the momentum and the skill of the team in this new direction.
Crypto-News: How long will it be before we start to see Blocklet Chip devices on the market?
Allison Clift-Jennings: We are in beta now, meaning that we have physical versions of the chip available for testing and prototyping. This allows us to explore early work with partners wanting to integrate this chip into their products. Of course, the speed at which these chips appear on the market will depend partially on partner companies placing this chip inside of their own products, but this could begin happening as soon as the end of this year.
Crypto-News: What are the biggest challenges that Filament is currently experiencing?
Allison Clift-Jennings: With any fast-growing startup, remaining focused on goals set forth while still staying adaptable to changing market conditions and new capabilities is always a balancing act, and can often be a challenge in and of itself.
Crypto-News: How will blockchain technology improve the already existing industry automation efforts?
Allison Clift-Jennings: Blockchains, as a computer science concept, are an extremely important invention and solve a very old computer science problem within the field of distributed systems: how do you establish mutual trust between arbitrary parties without requiring a central third party intermediary? Since the blockchain is the first solution to this problem to reach scale (though almost undoubtedly it will not be the last), we see this benefit being an integral foundation of industrial IoT efforts. All of the deployments that we are now involved in are highly regulated and include multiple parties needing to trust each other's devices in order to do business. Consider multi-party supply chain and logistics, oil and gas refineries requiring proof of maintenance, cold chain provenance, and the power grid growing more distributed and transactive. Every one of these use cases benefits significantly with a verifiable ledger involved.
Crypto-News: What can we expect from Filament in the near future?
Allison Clift-Jennings: This is the first of several initiatives we have under development. While we can't yet share the things we're currently working on, we can say that they will dovetail quite nicely with the Blocklet Chip announcement. The chip is core to what we're focused on, and future announcements will revolve around how to use it to bring about entirely new business models.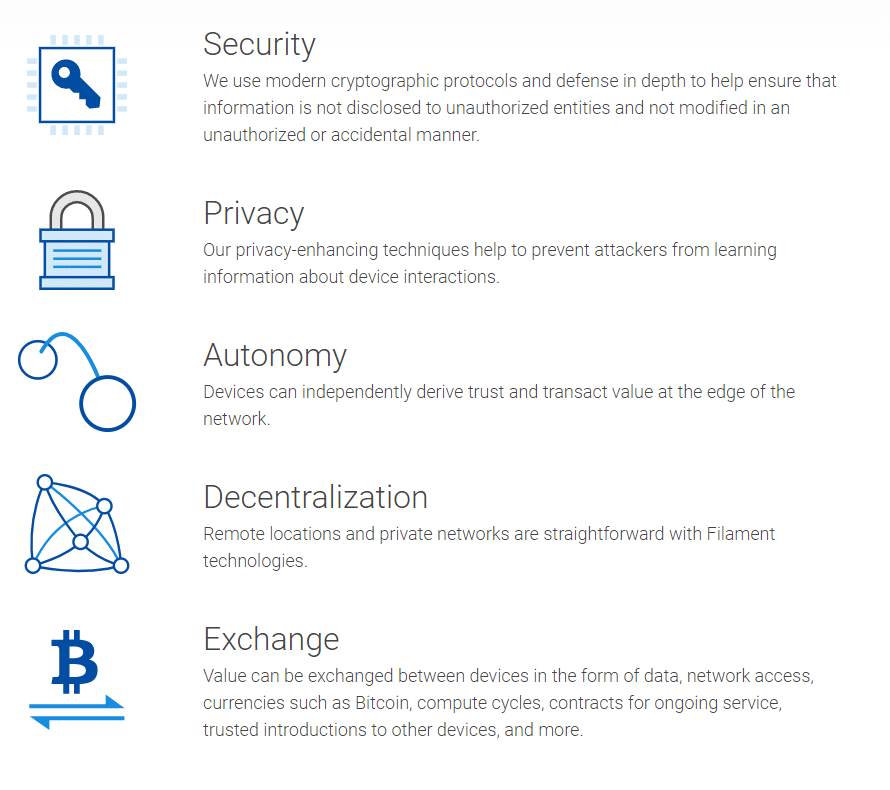 Filament's product offer is much wider than their latest product the Blocklet Chip and you can visit their website to learn more about their offering. If you are an active participant in a multi-party industry, you might be able to opt-into Filament's Beta program and position yourself on the forefront of blockchain technology pioneering.
Crypto-News attended the WCEF as media partner and was able to conduct 
this interview during the conference.