LA Times reports on August 14 that Playboy is suing a Canadian company called Global Blockchain Technologies, to contest two claims, one for fraud and one for a breach of contract. There are some inconsistencies in the ways the press approached the story, and if you want to find out more about that or the story itself read on, it's all here.
The original contract was created between both entities in March, and it detailed the responsibilities for GBT to integrate blockchain technology into Playboy's online media channels by creating a wallet for the VIT (Vice Industry Token). According to Playboy, GBT completely failed the requirements and also neglected a payment of $4 million that was promised in the agreement. CoinTelegraph, Los Angeles Times, and Crypto-News do not have access to the agreement and the promises both entities have given each other, so this begs the question, how do we know about $4 million that GBT was supposed to pay, why would they pay and also create the wallet and interface, and other questions that would bring clarity to the situation.
For now, with the limited information available, we know that Playboy wants to get compensated for the lost energy, time, and trust. GBT talked with LA Times and expressed confidence in their defense to the accusation, and their willingness to fight till the end. They are Back to the original agreement in March, when Playboy announced their plans for the first time. In the background, GBT has been working on their wallet and APIs to other platforms, but only goes public with the information later in May.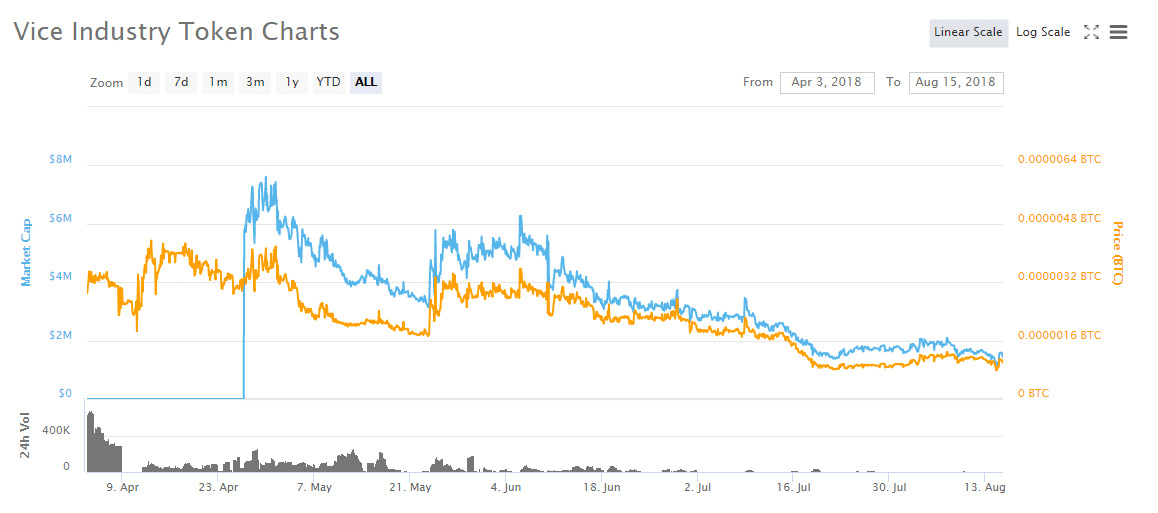 Again, some inconsistencies in the stories here. CoinTelegraph reports that VIT raised $22 million worth of ETH in the first 24 hours, but a quick look at CoinMarketCap reveals a different story. An amount significantly less than what CT reports, i.e. around $6 million raised in the first moments. This is concerning because CoinTelegraph is supposed to represent and report on the truth, but these inconsistencies with reality should not be ignored. Unless we agree that CMC shows a different truth than the one supported by the markets, then it's CoinTelegraph that is at a fault here in this story.
Back to the adult entertainment industry which is the main supporter of new technologies. Pornhub partnered with Verge and as part of the press release to commemorate the partnership Corey Price, the vice president of Pornhub expressed a really interesting perspective on the combination between tech and the industry.
He said that historically the adult entertainment industry played and continues to play a very important role in early adoption of new technology. Starting from VHS, Beta Max, Credit Card payments, VR goggles, and most recently crypto and blockchain are looking to get integrated.
Featured Image via Pexels.