Some major selling pressure has been taking bitcoin markets by storm after the peak of the rally was surpassed. Traders are fighting with back to back sell orders that pushed BTC/USD rates down to $1600 levels within hours of the peak that appeared to be closing in $1900 price levels.
Major Signals
Markets are now recording a fall of around 5% in spite of the upward swing following sell off spikes in the last trading session.
In so far, prices are settling at levels a little lower than $1700, yet selling pressure still seems to be holding momentum.
At this point, resistance still outweighs support for buy orders, although with a smaller margin that earlier.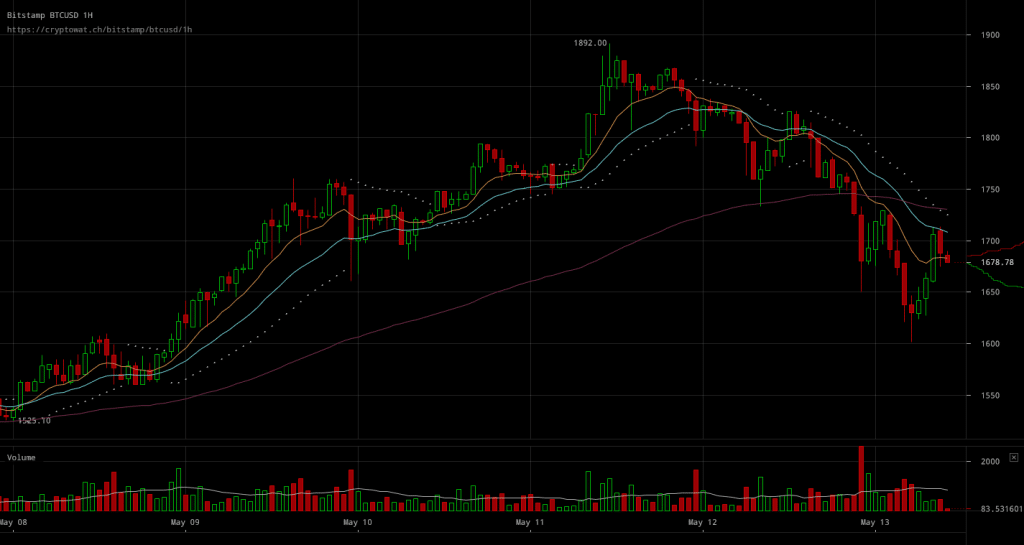 Bitstamp BTC/USD charts are making the pressure prices are under seem apparent. It almost seems as if a downturn started right at the time BTC/USD prices were nearing $1900 levels. The sell off was initially kickstarted by orders breaching $1800 support but form there on the market's overall sentiment appears to be taking a different direction as a whole too. Traders entered into a more grim mood as the bearish developments caused prices to dwell into lower levels across bitcoin markets.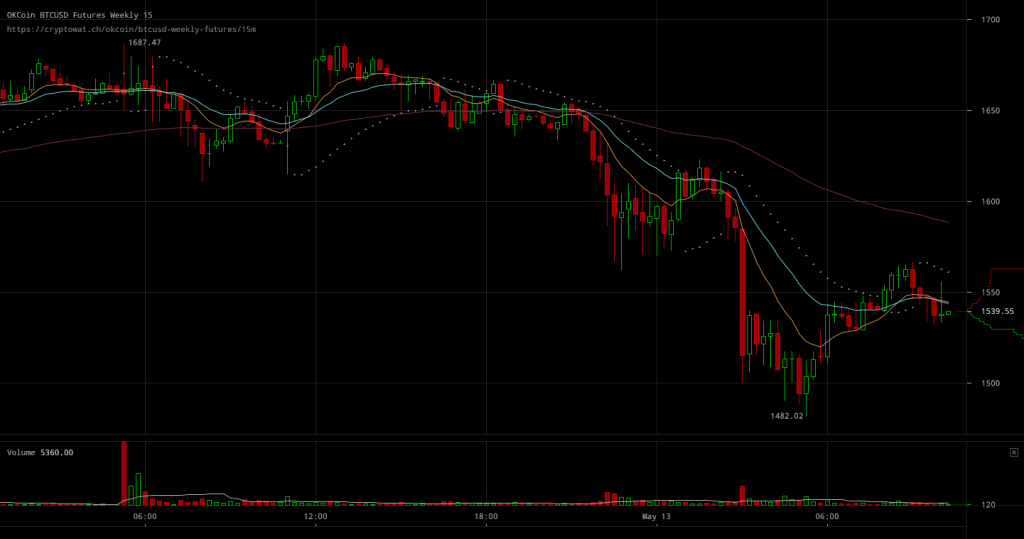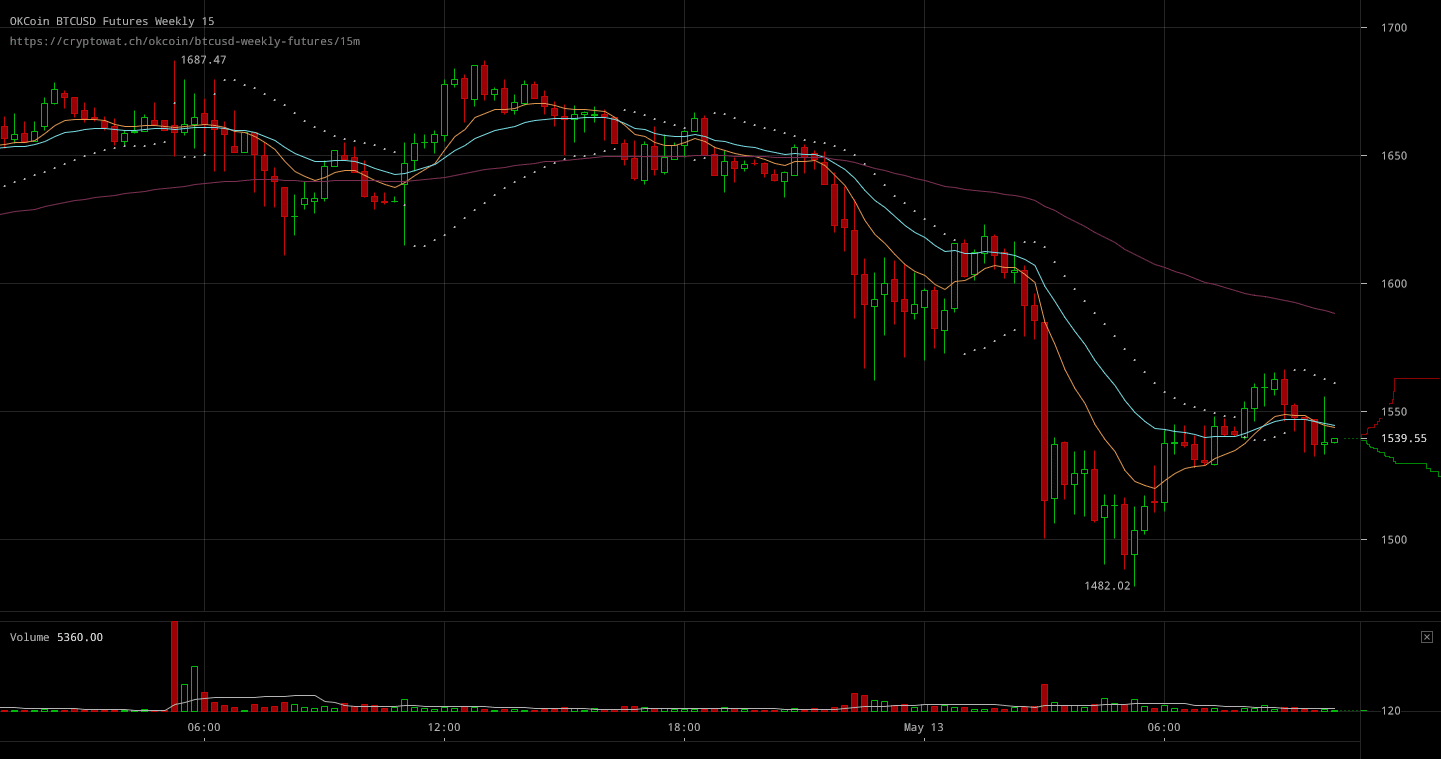 OKCoin BTC/USD weekly futures charts showcase how futures traders continue being conservative with their estimates, yet this time with lower spreads from live BTC/USD prices. Futures traders have continued being bearish, with large sell orders being the most notable movements in charts with futures traders giving into such bearing swings.
All in all, whilst the market's previously bullish sentiment didn't show much support for the newly reached levels above $1800, the correction has only caused prices to return to  May 10 price levels, when BTC/USD rates were trailing before the rally above $1800. With a pinch of strengthened support markets do have the potential for a recovery now that the sell off appears to be cooling down.