Bitcoin markets are taking a downturn ever since BTC/USD started being affected by a correction preceding the price rally. Now, amid increased trading volumes, it doesn't look like this downturn is ending.
Major Signals
Bitcoin trading volumes have picked up dramatically yet this isn't enough to keep down selling pressure.
Volatility is still in effect at large and it's probably here to stay as support at $750 levels was broken recently.
Selling pressure is strong whilst no support level close to current levels can easily be identified at this moment.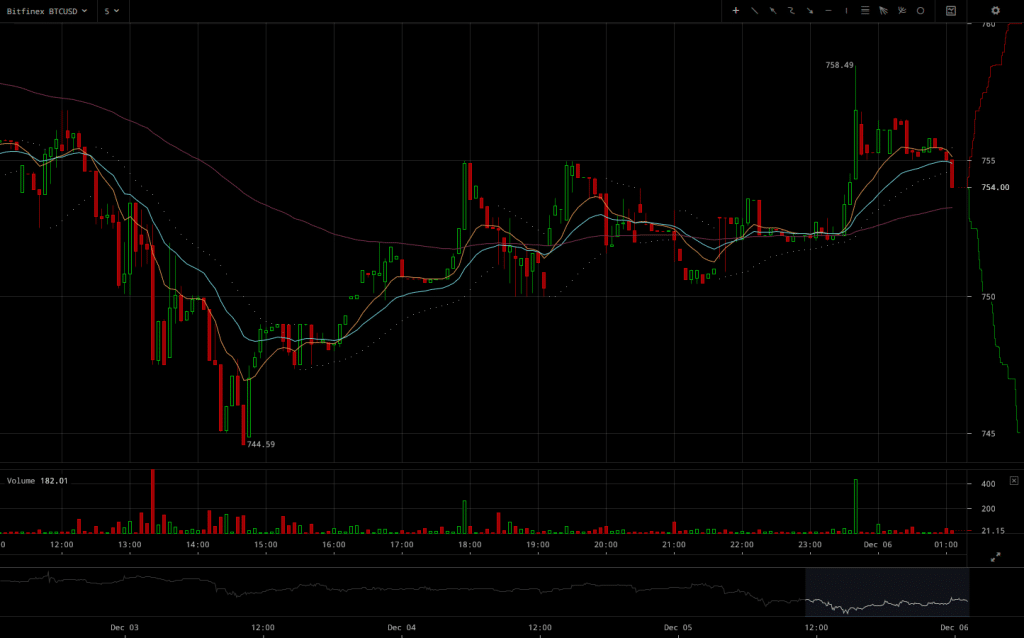 Today's trading session gave an eerie feeling that the price rally is over for good. The fact that increased trading volumes couldn't hold back selling pressure goes to show that what was dubbed as a bull run might have not been an organic price rise after all.
Bitfinex BTC/USD, as seen above, is still heavily affected by volatility. While there seems to be some support at $750 levels, the price still seems susceptible to falls below that level given that selling pressure seems to have taken over the market at the moment.
Provided that support for levels reached during the rally  was smashed continuously over the last couple of days, it'd be safe to say that more traders started resorting to profit taking as a further price rise kept seeming more unlikely.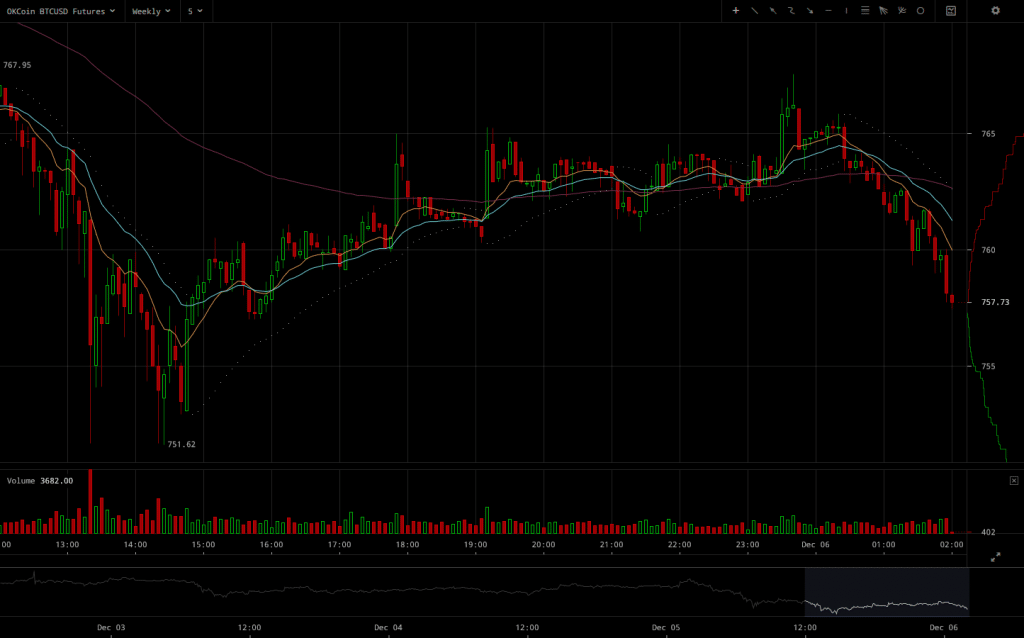 Futures markets also seem increasingly pessimistic, with OKCoin BTC/USD weekly futures following through price falls of live BTC/USD rates with great exaggeration. With price patterns indicating a possible return to levels even prior to December 1st, futures traders might be preparing for further bearish trading sessions.
Overall, the market's mood doesn't seem to be in its best at the moment and it doesn't look like this is something that could change easily. Resistance has only kept growing after the price rally and selling pressure can't be contained. Most probably we'll see the market settling at lower prices in the upcoming trading sessions.