Bitcoin markets have kept up the bullish market sentiment, pushing prices up in every chance possible. With such a momentum, traders might be setting up for a break through previous all time high prices. While selling pressure sure still hasn't gone away, it has so far been unable to downplay the ongoing uptrend as downward swings receive swift recoveries.
Major Signals
BTC/USD rates are going through a bullish price rise in what seems like a prolonged uptrend
With traders showcasing how buying pressure is currently running bitcoin markets it wouldn't be unlikely to see another breakthrough in spite of growing resistance
Support for newly reached levels might be taking a while to form but it's important to note that it's presence is vital for sustainability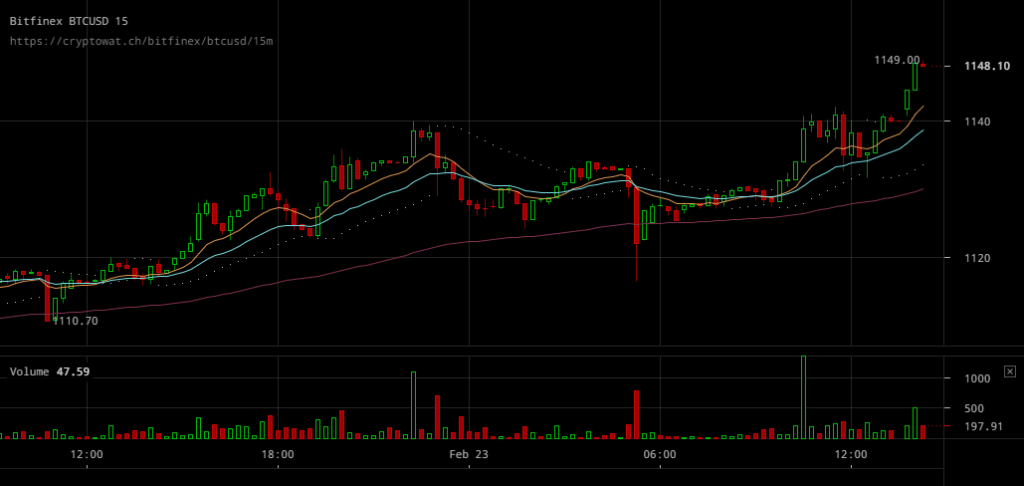 Bitfinex BTC/USD markets seem to be breaking through resistance level with ease, as the price is now flirting with $1150 right after an upward spike pushing the price close to such price levels. Whilst resistance certainly outweighs support at this point, the market's sentiment makes up for the difference by quickly putting out sell walls.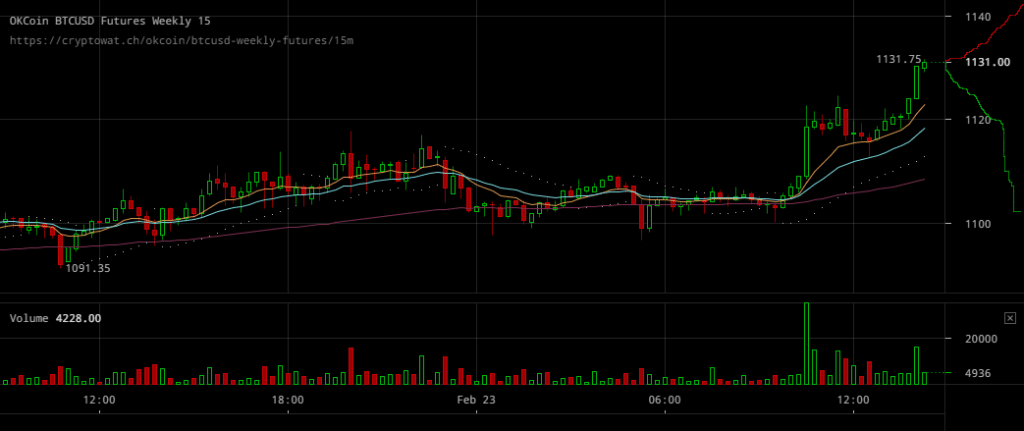 Futures markets are sharing the optimism, although whilst following from a distance. The more recent price rise has helped improve the mood among futures traders as the uptrend is obviously having an exaggerated follow up in futures markets. Overall, the margin between futures and live BTC/USD rates remains close to what it was, but recent trading activity has helped it shrink considerably, in what could be a very positive trend if continued.
Overall, the markets sentiment remains bullish and more positive developments are to be expected sooner or later. Bitcoin prices might even move above $1150 today as BTC/USD rates are very close to this level at the very time of writing. A continuation to the bullish mood would have the potential to put prices closer to all time highs.