Commodity trading is often challenging. Things are different when it comes to digital currencies like Altcoins Ether, Monero and Zcash. The standard is daily movements go beyond one percent which is the practice for any crypto currency. The process here is mining instead of trading.
Background of Currencies
Ether is an element of fuel for operating Ethereum which is a platform for distributed application and payment mode made by users to machines which execute requested operations.
Monero or XMR is an open-source virtual currency that was first made in April of 2014. It concentrates on three elements such as confidentiality, scalability and decentralization. Monero is based not on Bitcoin but the Crypto Note Protocol and has essential algorithmic differences related to the Blockchain.
Zcash is a decentralized and open-source digital currency created by a company called Zcash Electric Coin Company. It offers selective transparency for all transactions as well as absolute privacy. All payments are published on the public Blockchain but identities of senders, recipients and transaction amounts are kept private. It has a fixed aggregate supply of 21 million units just like the Bitcoin.
GPU Mining

PCs with Graphics Processing Units (GPUs) are capable of running programs that can mine crypto currencies. Miners with Windows (Advanced Micro Devices / AMD or Nvidia graphics cards) can start mining with the following steps:
Click the Start Key.
Then, click Run on the Start menu.
Key in "dxdiag" without any quotation marks in the Open box.
Click OK.
The Direct X Diagnostic Tool will open after this.
Click the Display tab.
Information about the graphics card will be shown in the Device section of the Display tab.
The miner will be able to see the name of his or her card and video memory. Now, you can start collecting Ether, Monero and Zcash with these graphic cards and electricity. This is known as Claymore's Miner which is a mining program for Altcoin. It downloaded and installed on the computer.
The mining program may be operated even if the computer is not used. The card's processing power is directed towards Blockchain to engage in mining and verification of transactions. Through this program, computing power and electricity are converted into the crypto currency.
Claymore and EtherMine
Claymore programmer is responsible for developing one-of-a-kind mining programs for all users. One up to two percent of the mining power is transmitted to Claymore in return for the easy to use mining technique for the digital currency. Download it first before unzipping and putting in the document folder.
You need an ETH wallet once the program is ready to operate and choose a pool for mining.  One ideal pool is EtherMine which offers the Pay per Last N Shares (PPLNS) mining system to accommodate miners who choose pool over solo mining. EtherMine charges one percent fee and shares Block transaction charges. Miners are paid for their last N Shares that may differ between various pools.
The miner has the option to use a virtual currency exchange as Ether address in case they want to convert from Ether to other crypto currencies like Bitcoin. Another alternative is to adopt Ether wallets like the Jaxx Blockchain wallet. You can expect a payout after one to two days of mining. Use that particular address as pool mining address in the program (Claymore). This is found in the config.txt file.
There is a customized Monero mining program which is designed for emerging crypto currencies and focus on confidentiality. The official Graphical User Interface or GUI may be downloaded from the Internet. It provides miners with wallet addresses for sending Monero payments. Monero hash is the recommended mining pool. The difference with this currency is it requires both a wallet ID and payment ID.
Zcash
According to industry stakeholders, privacy-focused crypto currency coins will be propelled higher in relation to other virtual currencies this year. With GPU, you can mine Monero and Zcash. The latter has improved anonymity features. Claymore miner can also be used for Zcash mining. The suggested pool is Flypool. Usernames and passwords are not required for Altcoin mining pools.  The miner only needs a wallet address.
Gaming PCs with multiple graphics cards are also appropriate for mining because it is more powerful and greater capacity to earn crypto currencies. The choices are Claymore mining programs and services like NiceHash which is the most highly developed digital currency cloud mining platform, multi-pool and hash rental service. Rent hashing power and lease this to fellow miners for mining Altcoin while getting paid in Bitcoin. With NiceHash, GPU power can be optimized to highly rewarding currencies.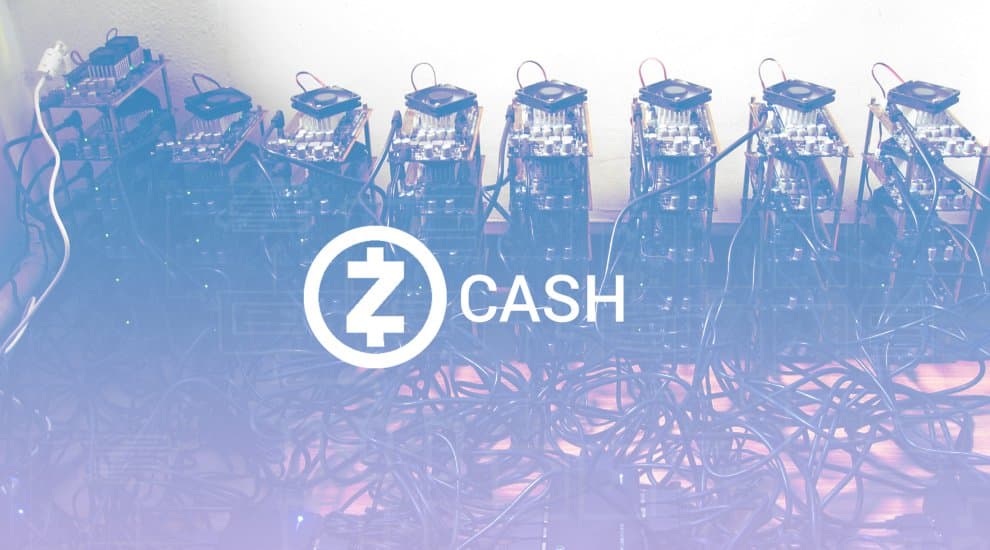 SGMiner-GM refers to a mining program that can convert electric power into the three crypto currencies discussed in this article. This project was initiated by Genesis Mining. The most recent version (5.5.5) is very competitive specifically for Monero with regards to power usage.
There is no doubt that the crypto currency mining process is exciting. If you want to proceed further, there are more things to look ahead to. The next stage is to create a mining rig with numerous GPUs.
However, this is quite convoluted and costly but remains a dependable long-standing investment. You can most likely recover the investment within one year from the start. Everything from here on will be profitable. You convert electric power and computing power into the digital currency. There is an extra benefit that crypto currency mining will help miners secure the Blockchain they are engaged in.