With trading volumes having gone straight down since the days bitcoin's price was rallying, not much is observed within markets in terms of developments. Traders are however showing support for levels above $1150, with even buy walls outweighing sell walls. It could be that the underlying support seems stronger in a trading session with such trading volumes, yet $1150 levels were not breached in spite of the pressure experienced.
Major Signals
Bitcoin's price did peak slightly below $1180 throughout the last trading session but has since settled around $1170
A recovery observed yesterday came right after a price drop down to levels slightly above $1150
It's evident that there's quite a bit of underlying support that's taken shape as buying pressure come along every time there was need to counter price drops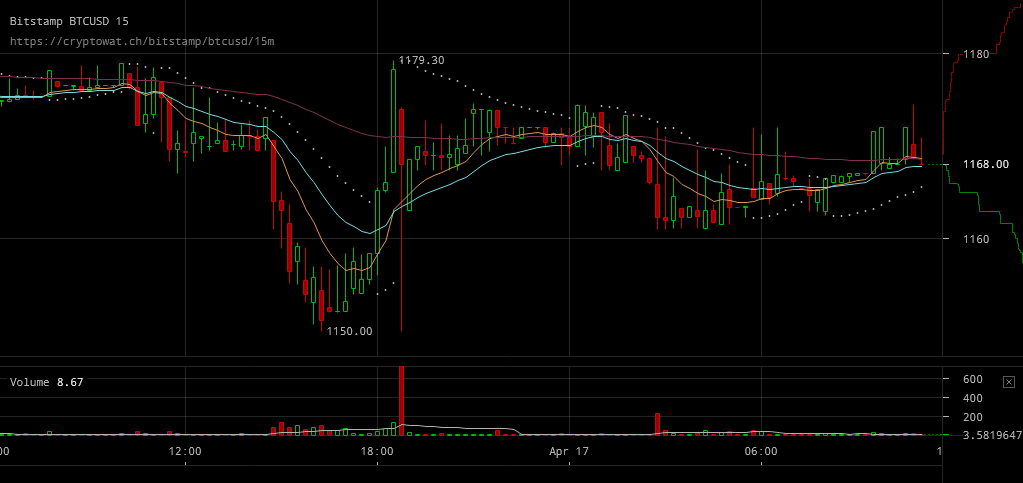 Bitstamp BTC/USD charts showcase how markets are almost close to trailing sideways. With such low volumes, bitcoin prices are moving between certain price points set within a thin margin. While traders might be waiting for a major development to follow up on, the events of the preceding trading session certainly don't set a clear direction as to what path bitcoin prices could follow.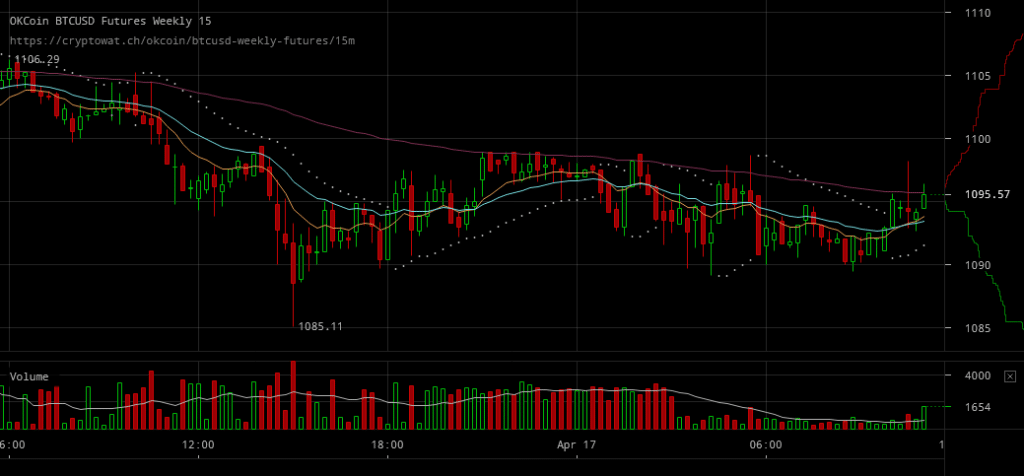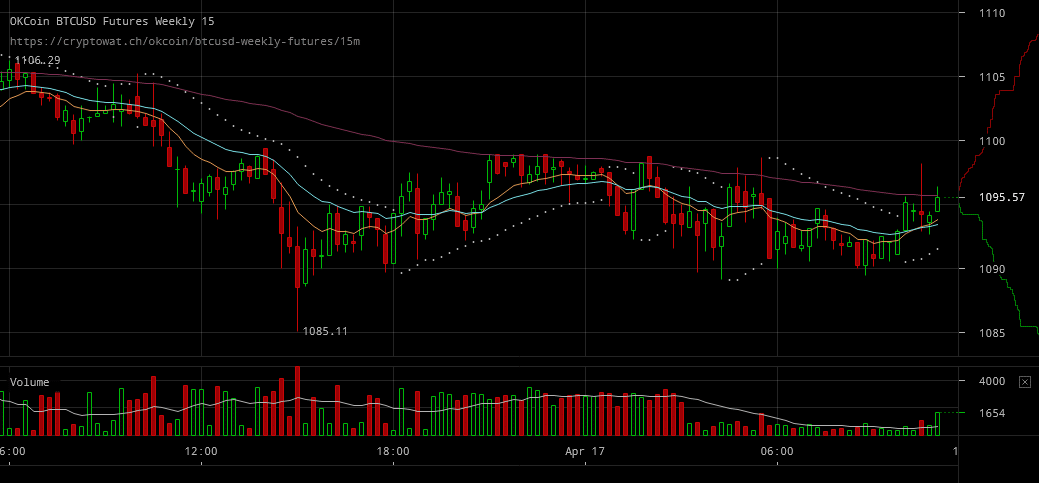 OKCoin BTC/USD weekly futures charts are indicative of the disconnect futures markets have with live bitcoin prices. Recent trends have left futures rates almost unaffected as no correlation can easily be made out between movements of the two as futures traders continue being steadily more bearish.
All in all, traders appear to be building up some ground for a more major development, and although signals aren't clear at least there's some established support. The market's low trading volumes might not be ideal for proving strong selling pressure could be countered effectively. Yet, with the evident superiority of buying pressure throughout the last trading session, it feels more likely that a price rise could be welcomed amid the current market sentiment.